Matt Lauer Flashed Himself and Had a Button Under His Office Desk To Lock Women In: Report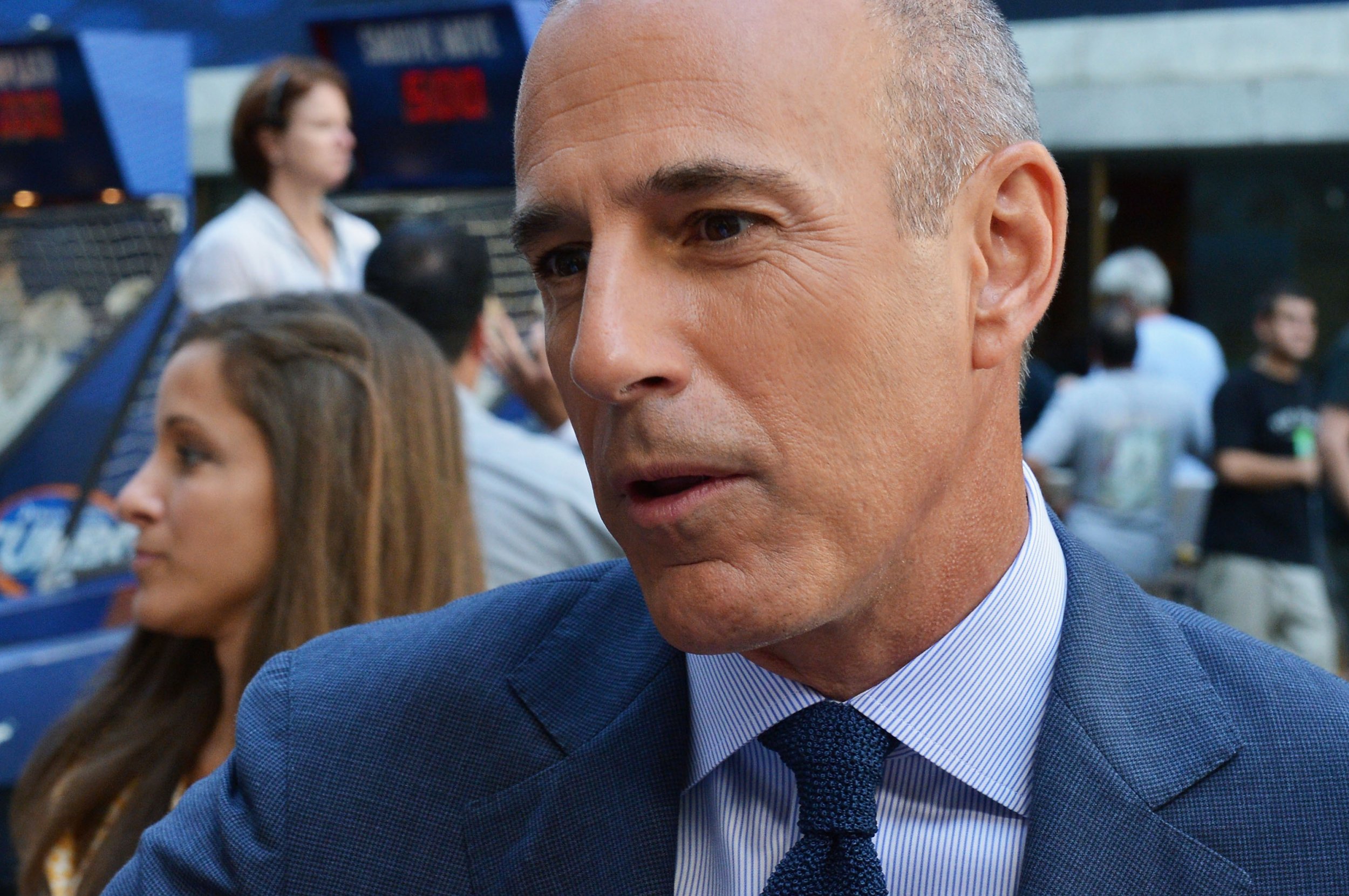 More disturbing allegations against Matt Lauer surfaced in the wake of NBC announcing Wednesday that it had fired the longtime Today show host over alleged sexual misconduct.
Variety published a piece Tuesday detailing accusations from anonymous women who said Lauer acted inappropriately toward them. In one instance, a woman told Variety that Lauer called a "female employee to his office, and then dropped his pants, showing her his penis." After exposing himself, he reportedly chided the woman "for not engaging in a sexual act."
Later in the same Variety piece, writers Ramin Setoodeh and Elizabeth Wagmeister revealed that Lauer had a button on his desk that would lock his office door remotely. According to two victims interviewed by Variety, Lauer's office was tucked away from the busy areas, but he reportedly used the button to keep women in his office so that he could "initiate inappropriate contact" without fear that someone might walk in.
Was the desk button something only Lauer used? Not according to former NBC executive Betsy Fischer Martin, who posted to Twitter, "FYI, as strange as it sounds in print, several execs at NBC News have this auto door close switch under their office desks at 30 Rock. I always found it to be intimidating but not unusual."
Lauer has apologized for his behavior but also pushed back against some of the reports.
"There are no words to express my sorrow and regret for the pain I have caused others by words and actions. To the people I hurt, I am truly sorry. As I am writing this I realize the depth of the damage and disappointment that I have left behind at home and at NBC," he said in a statement.
"Some of what is being said about me is untrue or mischaracterized, but there is enough truth in these stories to make me feel embarrassed and ashamed. I regret that my shame is now shared by the people I cherish dearly," he said.
Lauer was dismissed late Tuesday night, and the firing was announced in a memo to staffers Wednesday morning.
NBC News Chairman Andy Lack wrote that the company "received a detailed complaint from a colleague about inappropriate sexual behavior in the workplace" by the anchor and that while it was "the first complaint about his behavior in the over twenty years he's been at NBC News, we were also presented with reason to believe this may not have been an isolated incident."