Is Matt Lauer Planning His Television Comeback?
Matt Lauer, who had long hosted the Today Show was fired by NBC in 2017 after multiple allegations of sexual misconduct. But rumors suggest that the disgraced host may be planning his return to television.
Lauer was spotted at Donahue's Steak House in New York City, PageSix reported on Monday, where he addressed fans by saying, "I've been busy being a dad. But don't worry, I'll be back on TV."
Reports surfaced in April that Lauer had been meeting with producers, according to Vanity Fair, but none of these rumours have been confirmed.
Lauer was fired after allegations of sexual abuses against his female colleagues emerged. He was accused of exposing himself, and it was reported that he had a button installed in his desk that locked his door remotely.
"There are no words to express my sorrow and regret for the pain I have caused others by words and actions. To the people I hurt, I am truly sorry. As I am writing this I realize the depth of the damage and disappointment that I have left behind at home and at NBC," Lauer said in a statement when the allegations first surfaced.
"Some of what is being said about me is untrue or mischaracterized, but there is enough truth in these stories to make me feel embarrassed and ashamed," he continued. "I regret that my shame is now shared by the people I cherish dearly," he said.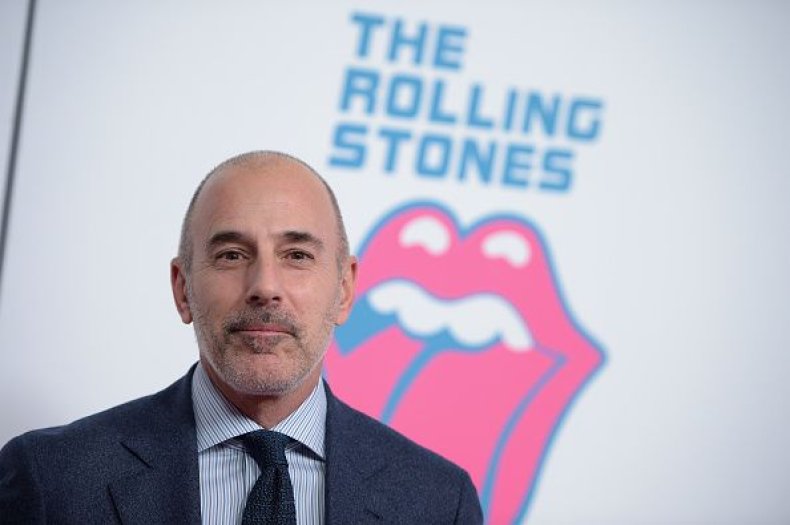 Lauer is not the first man accused of sexual misconduct to attempt reentering the public sphere. Comedian Louis C.K., who admitted to sexual misconduct allegations in November, made a surprise comeback on Monday at a New York City comedy club. The 15-minute set was the comedian's first stand-up performance since his admission.