Matt Lauer Is Sending Criticism to the 'Today' Show Even After His Firing for Workplace Harassment: Report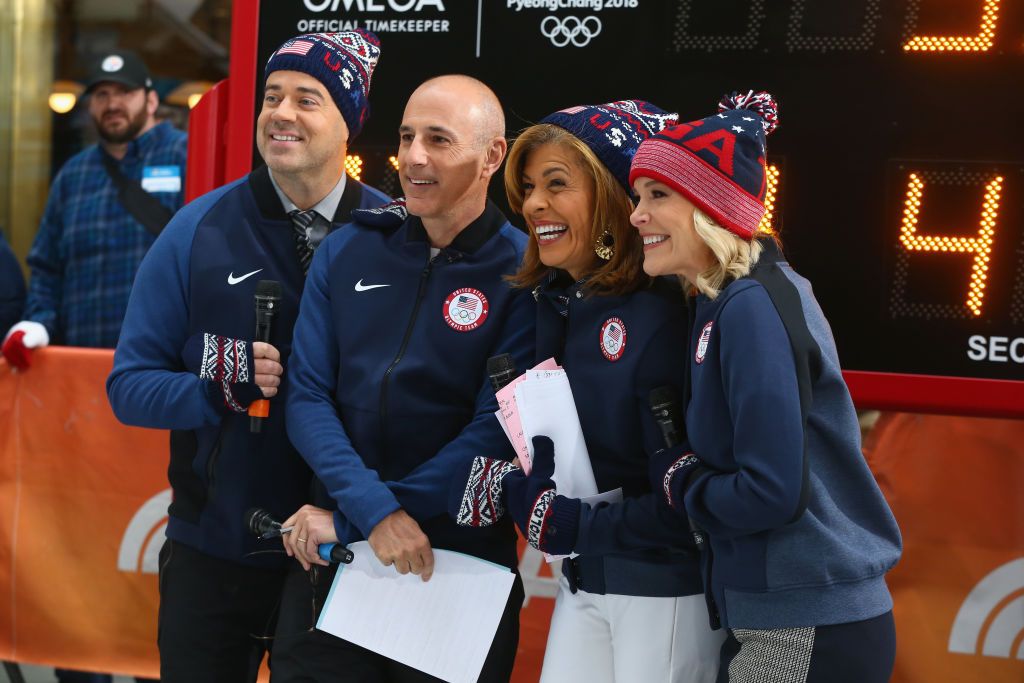 Matt Lauer is criticizing the Today show weeks after his firing from the NBC outlet over inappropriate sexual conduct in the workplace, according to a report Thursday.
Related: Who is Hoda Kotb? Matt Lauer's 'Today' show replacement makes first female co-host duo for NBC show
Lauer emailed a producer to disagree with the music used to introduce a segment, according to Page Six. The criticism was said to have been far from well-received by current staff members who saw the former anchor fired on November 29, for inappropriate sexual behavior in the workplace.
NBC did not respond to a Newsweek's request for comment on Lauer's critiques.
Lauer was formally replaced by Hoda Kotb on Tuesday. Kotb joined Savannah Guthrie to create the first female co-hosting pair for the Today show.
According to early ratings, the Today show has managed to thrive without Lauer. The NBC show beat out ABC rival Good Morning America in the three weeks following Lauer's departure—a rare feat, reported The New York Times. The viewers are sticking around, too.
Kotb joined Guthrie as an interim replacement for Lauer in November to announce the anchor's firing after a 20-year career. "We just learned this moments ago, just this morning," Guthrie said on the air in November. "We are devastated. We are still processing all of this."
Kotb and Guthrie took the announcement in stride despite the circumstances, continuing for the last several weeks to raise ratings for the Today show. Guthrie remarked after Kotb's official promotion in January that "this has to be the most popular decision NBC News has ever made, and I am so thrilled."
The sudden dismissal of Lauer followed a sexual harassment complaint from a colleague, according to NBC News chairman Andrew Lack in November. Lack acknowledged that the complaint "may not have been an isolated incident" and said the report "represented, after serious review, a clear violation" of NBC's company standards.
Reports from The New York Times and Variety indicated that Lauer sexually assaulted at least one co-worker in the office. The woman said she "passed out with her pants pulled halfway down" as Lauer assaulted her. Other reports said Lauer asked one co-worker whether she had ever cheated on her husband, and gave a colleague a sex toy with an explicit note about how he wanted to use it on her.
"We are grappling with a dilemma that so many people have faced these past few weeks—how do you reconcile your love for someone with the revelation that they have behaved badly? I don't know the answer to that," Guthrie said in November. "But I do know that this reckoning is long overdue and it must result in workplaces where all women, all people, feel safe and respected."