Matt LeBlanc: 'There Is No "Top Gear" Feud With Chris Evans'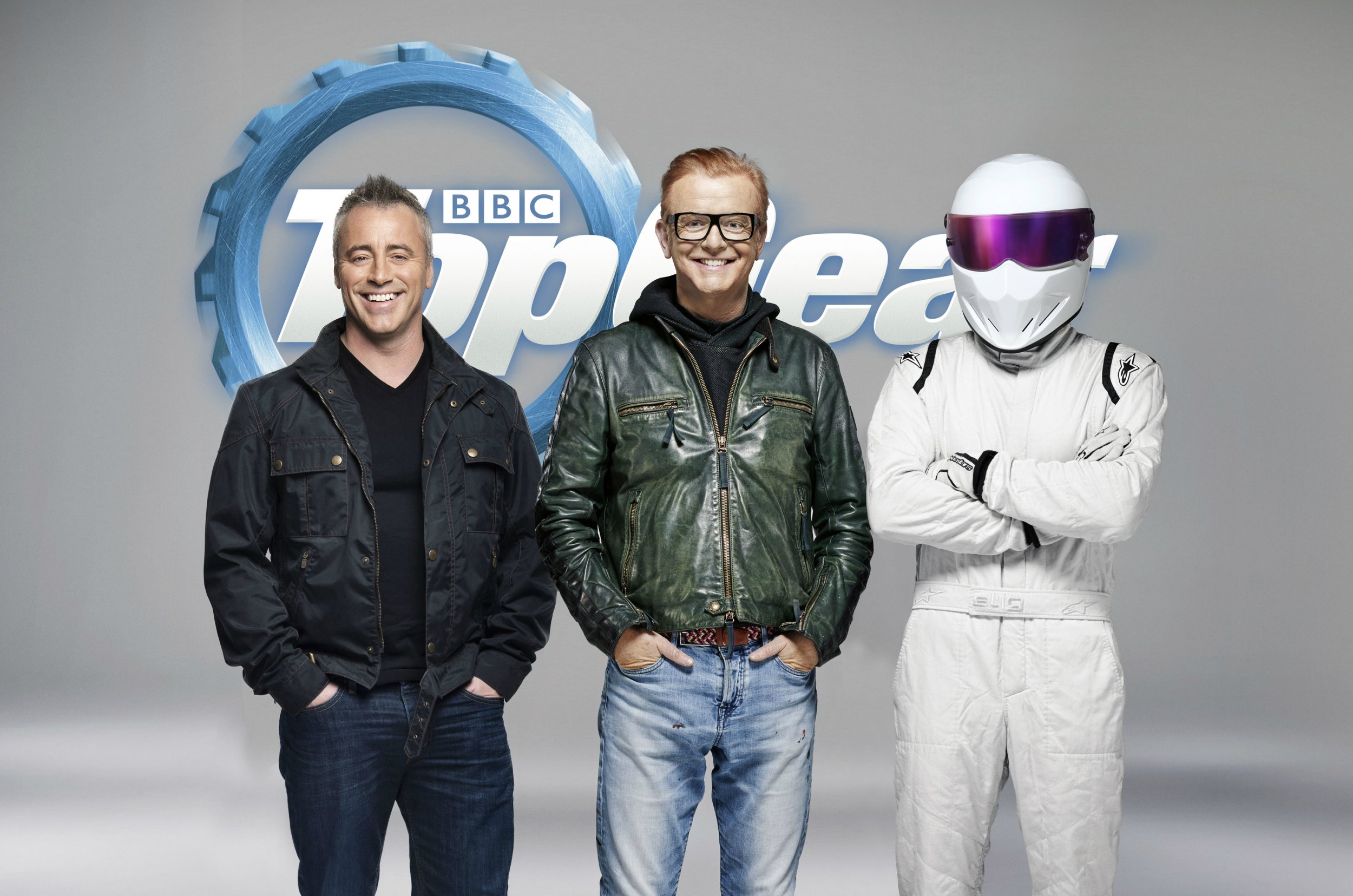 It turns out new Top Gear co-hosts Chris Evans and Matt LeBlanc are as close as Joey and Chandler.
Friends actor LeBlanc, the BBC Two car show's first American presenter, has denied tabloid speculation he is "at war" with Evans following an ill-advised stunt near a London war memorial in March.
Production on the new series came into disrepute when LeBlanc was filmed performing "doughnuts" in a souped-up Ford Mustang near the Cenotaph war memorial in London's Whitehall. Evans later apologized on behalf of the production team.
Speaking to the Radio Times (via the The Guardian) ahead of the launch of the new series Sunday, LeBlanc said: "All this stuff that Chris and I are at war with each other is a big load of bullsh*t. We've never had a rift."
"I'm a true car fan, Chris is a true car fan," he added. "We're hanging out, having a laugh, doing our best. He is an extremely smart guy. I'd beat him in a race, though—and you can tell him I said that."
Evans has been forced to defend his reputation in recent weeks amid rumors of "diva behavior" on the Top Gear set and his purported feud with the Friends actor.
LeBlanc admits seeing the show constantly in the headlines has been eye-opening. The actor "didn't anticipate the ruthlessness of the British press," he said.
The American star—who shot to fame as Joey Tribbiani on classic sitcom Friends —also told the Radio Times he is trying to coax former co-stars David Schwimmer and Courteney Cox to make appearances on the new series.
"Schwimmer is into cars. After him it's probably Courteney. She's a car nut, believe it or not. She's forever asking me about cars and I'm forever talking her out of some rubbish she wants to buy," said LeBlanc.
Top Gear returns Sunday at 8pm on BBC Two in the U.K. and a day later on BBC America in the U.S.