Who Is Matt Milby? Dixon High School Shooting Suspect Was Recently Expelled
The suspect in Wednesday's shooting at Dixon High School in Illinois has been identified as Matt Milby by police. He sustained non-life threatening injuries after he fired shots near the school's gymnasium.
As a school resource officer confronted him, Milby shot at the officer, according to WIFR. The officer fired back and injured Milby. He was arrested and is being treated for a wound to the shoulder.
Milby, 19, was reportedly recently expelled from the school, although it was unclear why, according to Sauk Valley Media.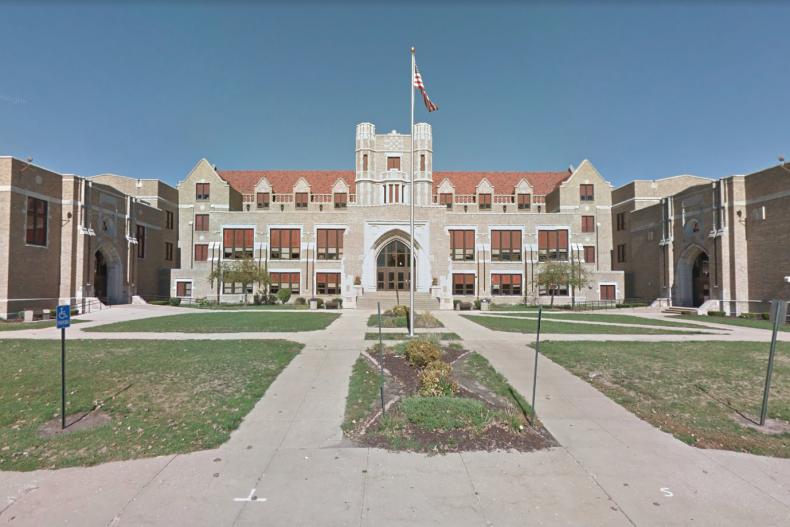 The shooting unfolded near the school's gym, where students were practicing for graduation, at around 8:00 a.m. local time. No students or staff were injured, nor was the officer who engaged with the suspect. Authorities identified the school resource officer as Mark Dallas, who was hailed as a hero for his actions.
"We're lucky the officer was there," said City Manager Danny Langloss, according to Sauk Valley Media. "His brave actions saved a lot of lives."
Dixon High School was evacuated after the shooting, and family members were asked to pick students up at a local park where they were brought in buses. Milby was believed to have acted alone and there was no further threat to students, police said.
An investigation into the shooting is underway.
"A lot of things went right today, when a great many of them could have gone wrong," said Dixon Mayor Liandro Arellano Jr. "Things could have gone much worse."