Netflix Should Donate Part of Matt Smith's Salary From 'The Crown' to Time's Up, Petition Says
After news surfaced that Claire Foy, star of The Crown, earned less than male co-star Matt Smith, a petition called for Netflix and the actor who played Prince Phillip to donate a portion of his salary to the Time's Up Legal Defense Fund.
By Monday, the Care2 petition generated more than 24,360 signatures, essentially reaching its 25,000 goal. "Sign my petition asking Netflix and Matt Smith make up for this sexist pay gap by donating the difference in their paychecks to the TIME'S UP Legal Defense Fund for Sexual Harassment & Abuse Victims!" the post urged.
"You know gender pay gaps are a problem when even the Queen isn't paid fairly," it continued. "Women in all industries are facing a struggle for pay equality. Women in the US are typically earn 80 cents for every dollar paid to their male counterparts for full-time work."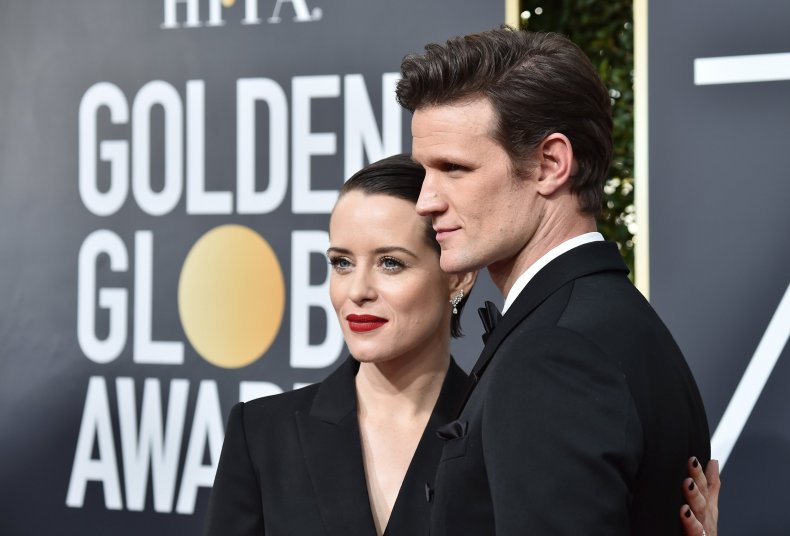 On March 13, producers revealed Foy earned a lower salary than Smith at Israel's INTV Conference. Executive producer Suzanne Mackie insisted that "going forward, no one gets paid more than the queen." Foy was paid $40,000 per episode and it's unknown what Smith made.
So why was Smith paid more than Foy to begin with? Mackie admitted Smith's previous involvement in Doctor Who is what led to his higher compensation.
Foy's turn as Queen Elizabeth II came to a close at the end of Season 2, with the Season 3 slated to show an older version of the royal. That means a pay increase for the queen won't help Foy, who earned two awards for her portrayal as Queen Elizabeth II.
The Crown's pay disparity issue came two months after Mark Wahlberg was criticized for making $1.5 million during re-shoots for Ridley Scott's All the Money in the World. Michelle Williams, Wahlberg's co-star, earned the minimum of $1,000 for completing the same work, even though they were represented by the same agent.
Wahlberg donated his entire re-shoot salary to Time's Up after a similar Care2 petition urged him to do so.
Representatives for Netflix and Matt Smith did not immediately return Newsweek's request for comment.