Matt Whitaker Has a Japanese Proverb Tattoo on His Arm, John Oliver Doesn't Get It
John Oliver expressed bafflement at Acting Attorney General Matt Whitaker's tattoo in a segment on Last Week Tonight.
Oliver was discussing pictures Whitaker posted on social media showing himself lifting weights—with one showing a tattoo in Japanese on Whitaker's left bicep reading "Fall down 7 times get up 8."
"Look, I hate to criticize a Japanese proverb, but how can you get up eight times when you've only fallen down seven times?" the host quipped. "If you fall down seven times you need to get up seven times."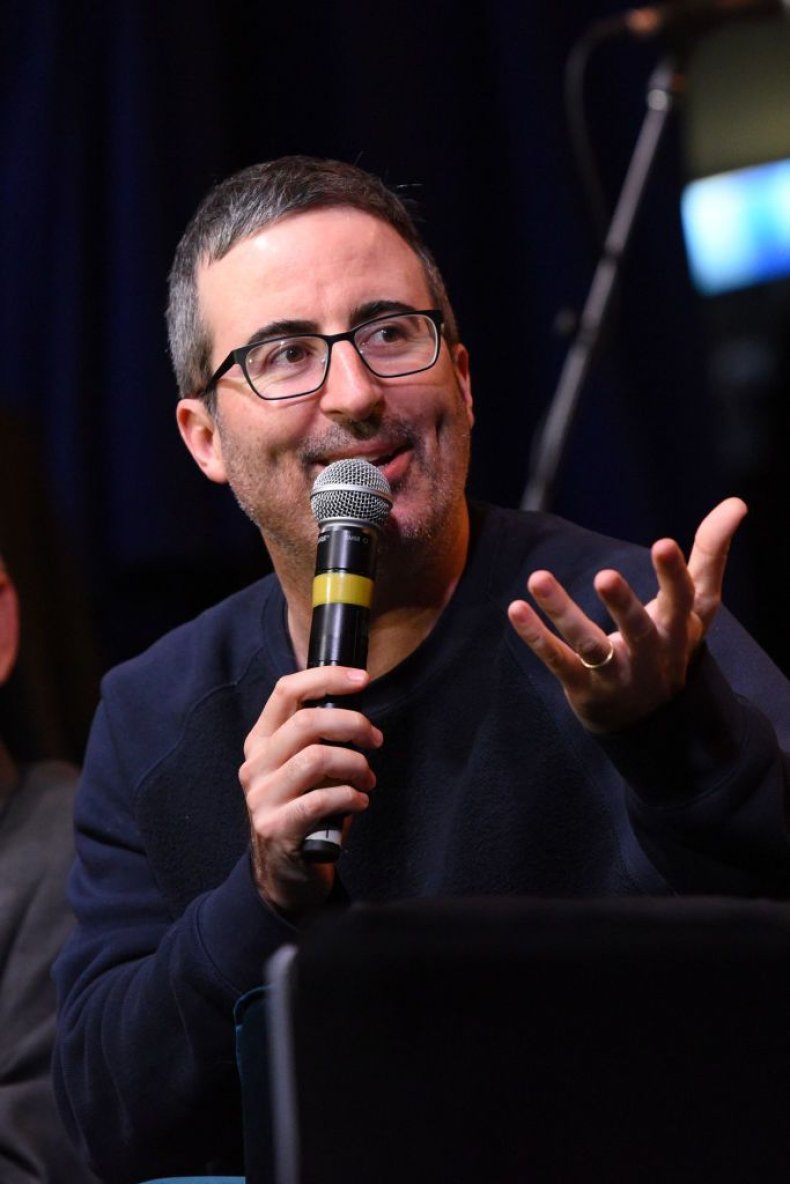 Attorney General Jeff Sessions resigned last week at Trump's request, and the president replaced him with Whitaker, a former U.S. Attorney for the Southern District of Iowa, who has criticized Special Counsel Robert Mueller's probe into alleged collusion between Trump's campaign team and Russia to influence the 2016 presidential election.
Oliver questioned Whitaker's suitability for the role.
"Everything about that appointment is weird, starting with the fact that Sessions's natural successor would be Rod Rosenstein, but Trump is famously not a fan of him as he's been protecting the Mueller investigation. So instead, Trump shoved white Shrek here into the job," said Oliver.
"And that is troubling for any number of reasons, from the fact that he's been a regular critic of the Mueller investigation to his questionable judicial philosophy, both questioning Marbury vs Madison, a bedrock Supreme Court decision, and suggesting that the key criteria of judges is 'do they have a biblical view of justice?' But maybe the most eye catching thing in Whitaker's background is this."
Oliver also spoke about Whitaker's former role as an adviser to a patenting company now subject to a fraud investigation by the FBI.
"World Patent Marketing was a scam," he declared.
"It is true that the FTC actually shut the company down, as part of a judgement that also included a settlement of over 25 million dollars, and that's a real pity, because World Patent Marketing's clients had some truly incredible ideas, such as Supreme Diva jeans: 'padded pants that help augment your lady bumps.'"
Oliver got up to show he was modeling a pair of the posterior padded jeans. "We actually tracked that inventor down, and I'm here to tell you, these things really work," the host said.
He went on to ask whether Congress will act if Whitaker decides to derail the Mueller probe.
"What you've got to remember is, a paid adviser to that patent company, is our current acting AG."
"We've known for more than a year now that Trump wants to replace Sessions with someone who will restrain Mueller. And this week, he did it," Oliver added. "So the only real remaining question is, how will we respond? Will Congress take steps to keep Mueller safe? I would hope so, because it's pretty clear by now that Trump will go exactly as far as will allow him to go."