Mattel is ready to launch some exclusive announcements for Comic-Con@Home (an online convention event that takes place July 22-26) and we pity the fool that misses out on this one. Mr. T™ is ready to pack a punch and become part of the WWE Elite Collection Action Figure line. If you want to pre-order one of these for yourself, head over to Entertainment Earth for the presale that it is live now.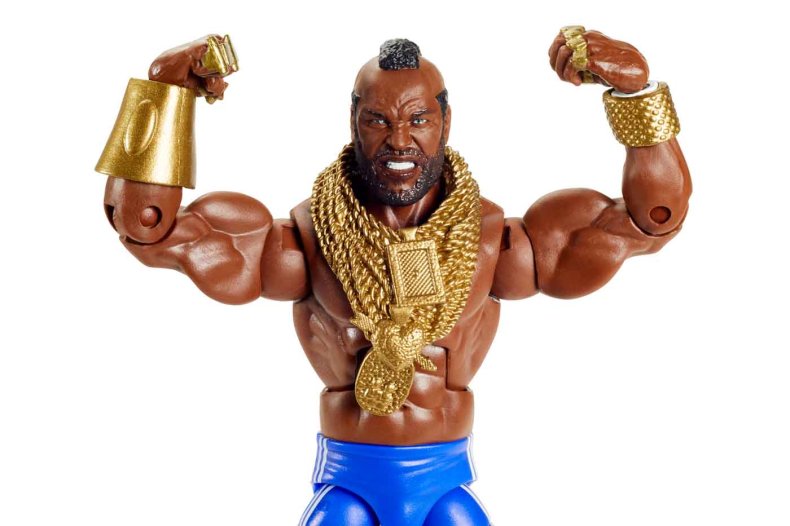 Newsweek received a statement from PJ Lewis, Global Head of Action Figures at Mattel on Friday, June 19, 2020. "Mr. T is a pop culture icon and played a significant role in WWE history by taking part in the very first WrestleMania," said Lewis. "We are honored to pay tribute to his legacy with a must-have collectible figure that we know fans will appreciate for its authenticity and attention to detail."
Alongside his tag team partner, Hulk Hogan, Mr. T helped ensure that Wrestlemania would become an event not to be missed. This pop culture icon entertained many fans throughout the 1980s and he makes a perfect fit in this storied line of action figures. This will be his first time in the line, never before having an action figure of this caliber. The popularity of Mr. T helped make many more eyes discover the WWE.
The 6-inch action figure comes with deluxe articulation (25 points of articulation) and features enhanced facial details utilizing Mattel's TrueFX technology. The figure comes sporting Mr. T's signature mohawk as well as removable gold chains and various bracelets. There's separate hands to swap out that are adorned in even more gold. Not only that, but he will also be donning a removable camouflage jacket and red weight lifting belt with a giant letter "T" engraved on the front.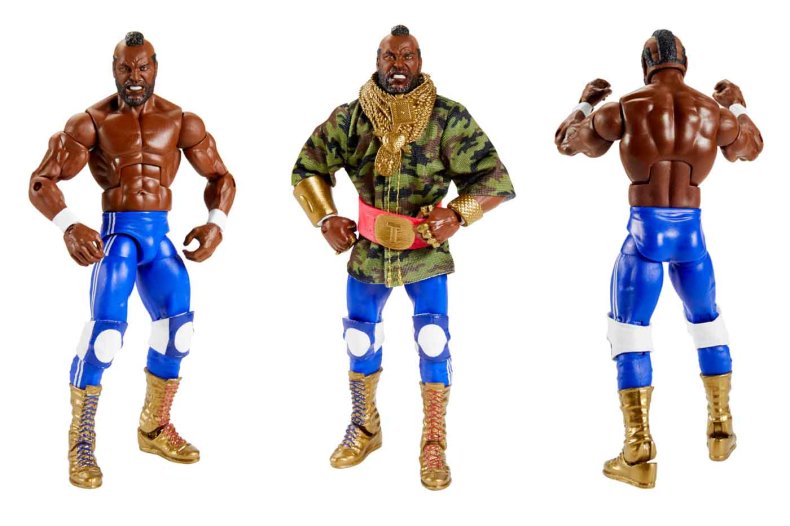 Part of what makes these items so exclusive is that Mattel really puts in some design chops when it comes to the package. They make it so you don't want to ever open the figure because it looks so nice. This time around they are taking some inspiration from what VHS boxes looked like in the past. Inside the packaging you will find classic photos of Mr. T as he appeared in his times during the squared circle.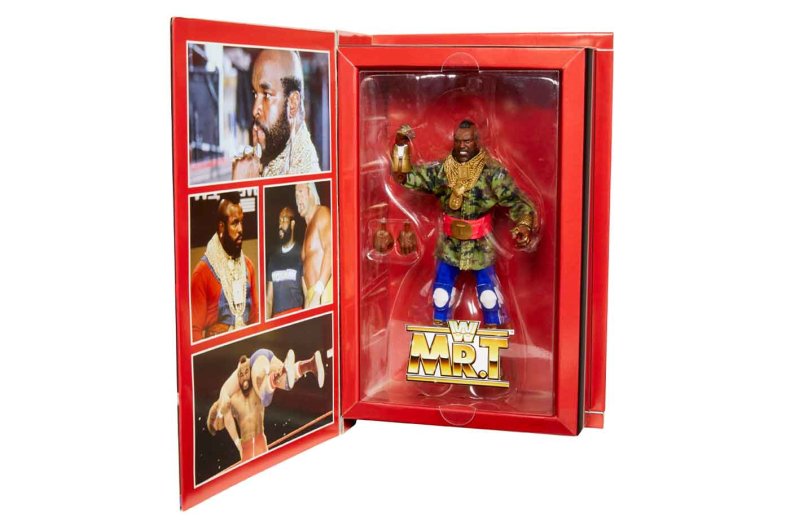 Mattel is also unveiling the new Mattel Creations website in July. This direct-to-consumer website will give fans another chance at snagging one of these figures during a limited pre-sale. The price for this exclusive is $30.
Make your momma proud, and try to be one of the first to get your hands on this one of a kind item. Do you think you will be purchasing one of these to add to your WWE Elite Squad collection? Will you risk it all and take Mr. T out of the package? Let us know in the comments below.