Matthew Broderick's Birthday: His 15 Best Movies Ranked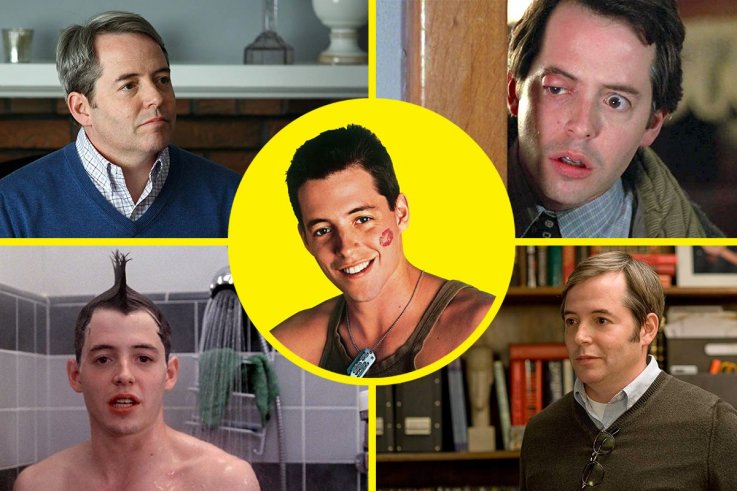 American actor Matthew Broderick, who turns 57 today, is best known for his roles in Ferris Bueller's Day Off, Election, The Producers and a number of hugely successful Broadway productions.
Born in Manhattan on March 21, 1962, Broderick gained attention at the age of 19 when he starred in Torch Song Trilogy, a collection of three plays written by and starring Harvey Fierstein. A glowing review in the New York Times set Broderick on his way. "Before I knew it, I was like this guy in a hot play," he told CBS's 60 Minutes in 2004. "And suddenly, all these doors opened."
In 1983, Broderick starred in another acclaimed play—Neil Simon's Brighton Beach Memoirs, earning him the accolade of the youngest recipient of the Tony Award for Best Actor in a Play, which he can claim to this day.
Also in 1983, he starred in another Simon project, this time making his movie debut in Max Dugan Returns. The movie received relatively positive reviews, with People magazine praising Broderick's "exceptionally appealing debut performance."
Later that same year he starred in WarGames, his first big movie, but it was in 1986, aged 23, that his celebrity status was assured. His lead performance in the classic comedy Ferris Bueller's Day Off­ remains legendary to this day. "A real highlight of the film is the performance of Broderick, whose freewheeling charm is the perfect spirit for this romp," the Hollywood Reporter declared.
Tragedy struck the following year: Broderick was driving in Northern Ireland with Jennifer Grey when he drifted into the wrong lane and collided with an oncoming car, killing a woman and her daughter. Broderick faced up to five years in prison for causing death by dangerous driving, but was convicted of a lesser charge, receiving a fine of just $175.
After starring alongside Morgan Freeman and Denzel Washington in Glory, he voiced the adult Simba in the classic Disney animation The Lion King, and showed his flair for comedy in The Cable Guy and Election.
Broderick has continued to switch between film and theater, winning another Tony for How to Succeed in Business Without Really Trying, and starring in both the stage and screen versions of The Producers. He has been married to Sarah Jessica Parker since May 1997.
To celebrate his birthday, Newsweek has analyzed data from review aggregation websites Rotten Tomatoes, Metacritic and IMDb to rank Broderick's 15 best movies.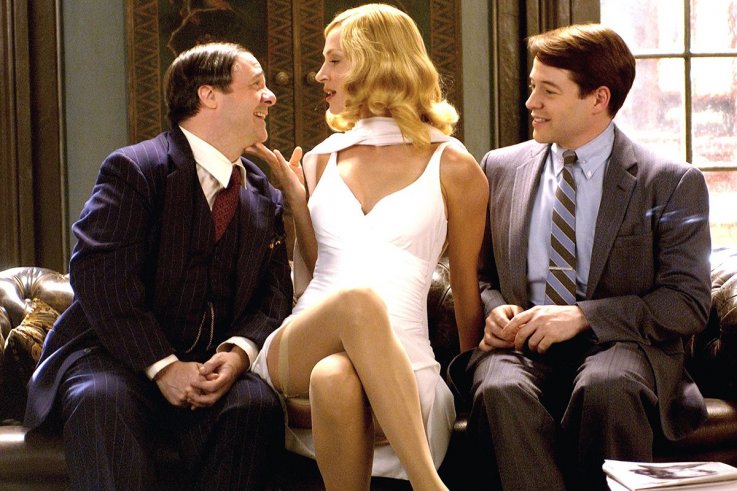 Universal Pictures
15. The Producers (2005). Total score: 56.7%.
Directed by: Susan Stroman. Starring: Nathan Lane, Matthew Broderick, Uma Thurman, Will Ferrell.
Plot summary: After putting together another Broadway flop, down-on-his-luck Producer Max Bialystock teams up with timid accountant Leo Bloom in a get-rich-quick scheme to put on the world's worst show.
What the critics said: "Brooks and Stroman have taken a classic and flattened it into just the sort of glib, tired-businessman's musical adaptation that Max Bialystock once built his sagging reputation on." Jan Stuart, Newsday.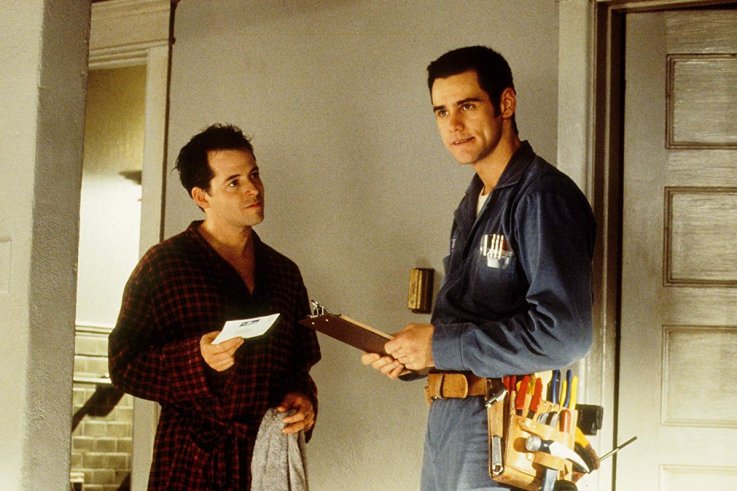 Columbia Pictures
14. The Cable Guy (1996). Total score: 57.15%.
Directed by: Ben Stiller. Starring: Jim Carrey, Matthew Broderick, Leslie Mann, Jack lack, George Segal.
Plot summary: A lonely and mentally disturbed cable guy raised on television just wants a new friend, but his target, a designer, rejects him, with bad consequences.
What the critics said: "To watch Carrey leering with joy at the prospect of making respectable people guess dirty words, and Broderick trying to avoid the whole thing, is to enjoy their best comic synergy." Desson Thomson, The Washington Post.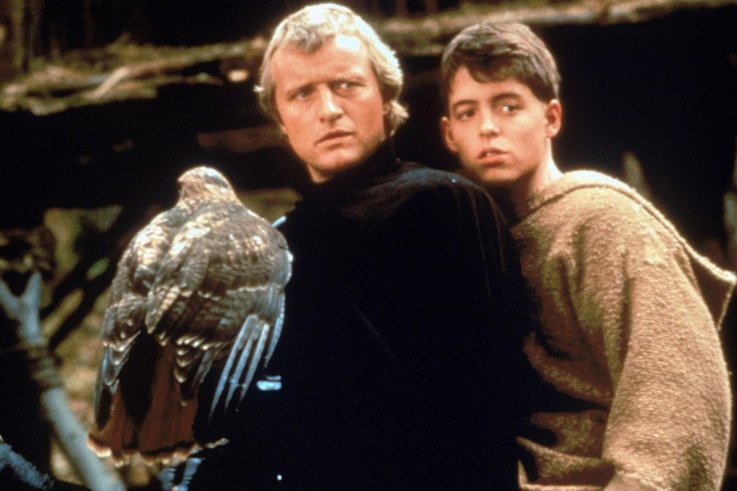 Twentieth Century Fox
13. Ladyhawke (1985). Total score: 58.29%.
Directed by: Richard Donner. Starring: Matthew Broderick, Rutger Hauer, Michelle Pfeiffer.
Plot summary: Captain Etienne Navarre is cursed to be a wolf by night, while his lover, Lady Isabeau, takes the form of a hawk by day. Together with the thief Philippe Gaston, they try to overthrow the corrupt Bishop and break the spell.
What the critics said: "The horses gallop, but the film barely canters." Paul Attanasio, The Washington Post.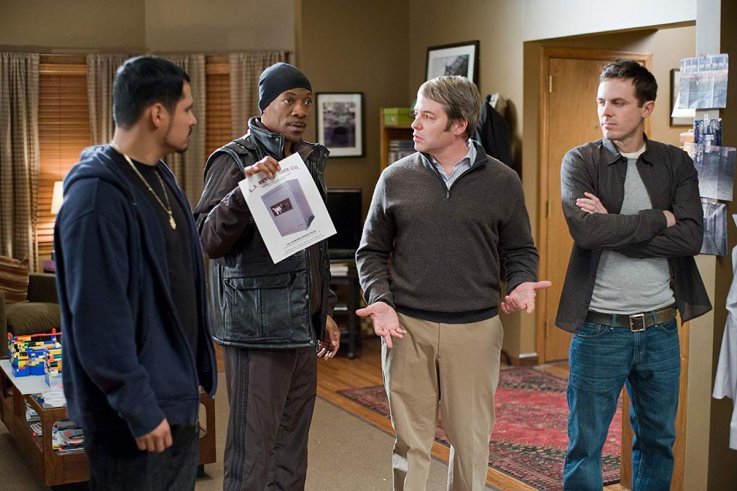 Universal Pictures
12. Tower Heist (2011). Total score: 61.26%.
Directed by: Brett Ratner. Starring: Eddie Murphy, Ben Stiller, Casey Affleck, Alan Alda, Matthew Broderick, Judd Hirsch, Téa Leoni, Michael Peña, Gabourey Sidibe.
Plot summary: When a group of hard-working guys find out they've fallen victim to their wealthy employer's Ponzi scheme, they conspire to rob his high-rise residence.
What the critics said: "You won't remember Tower Heist an hour later, but the top cast makes the jokes (even the lousy ones) go down easy." Peter Travers, Rolling Stone.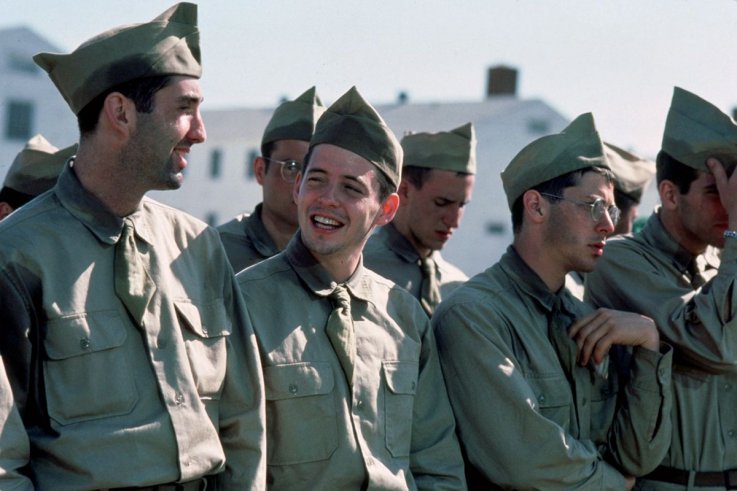 Universal Pictures
11. Biloxi Blues (1988). Total score: 63.25%.
Directed by: Mike Nichols. Starring: Matthew Broderick, Christopher Walken, Matt Mulhern.
Plot summary: A group of young recruits go through boot camp during the Second World War in Biloxi, Mississippi. From the play by Neil Simon.
What the critics said: "With superb performances by Mr. Broderick and Christopher Walken, who plays Mr. Simon's nearly unhinged, very funny variation on the drill sergeant of movie myth, Biloxi Blues has a fully satisfying life of its own." Vincent Canby, New York Times.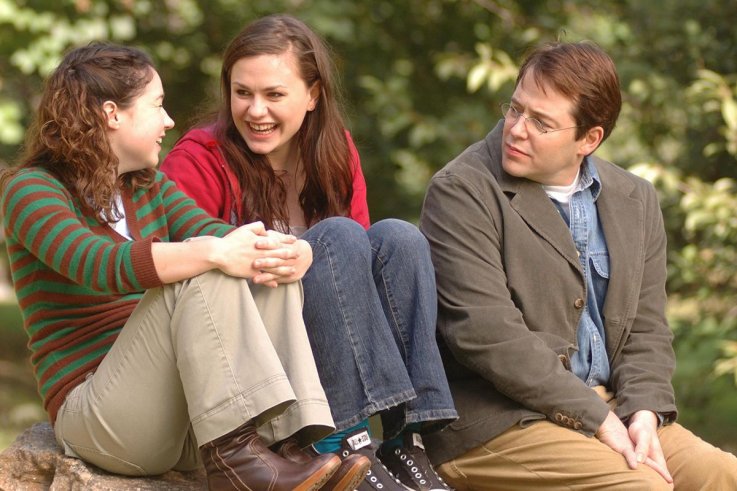 Fox Searchlight Pictures
10. Margaret (2011). Total score: 65.41%.
Directed by: Kenneth Lonergan. Starring: Anna Paquin, Matt Damon, Mark Ruffalo, Jean Reno, Allison Janney, Kieran Culkin, Matthew Broderick.
Plot summary: A young woman witnesses a bus accident, and is caught up in the aftermath, where the question of whether or not it was intentional affects many people's lives.
What the critics said: "Margaret was filmed in 2005 and has reportedly been delayed because of persistent editing problems. These do not seem to have been solved." A.O. Scott, New York Times.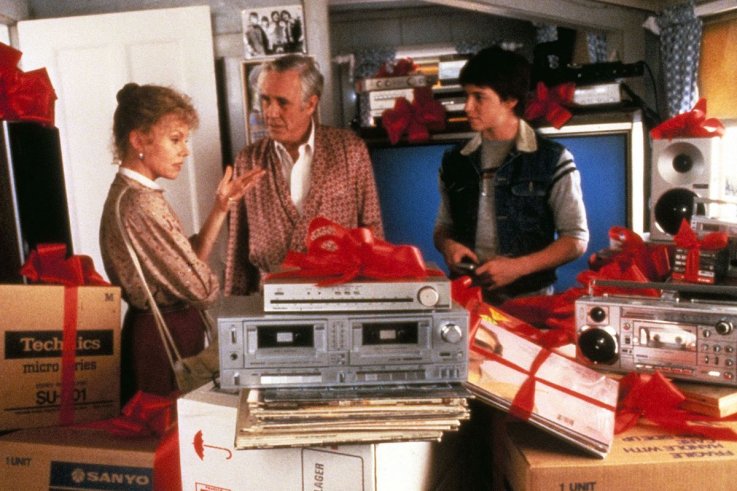 Twentieth Century Fox
9. Max Dugan Returns (1983). Total score: 65.55%.
Directed by: Herbert Ross. Starring: Jason Robards, Marsha Mason, Donald Sutherland, Matthew Broderick.
Plot summary: An English teacher and struggling single mother has her life disrupted when the father who abandoned her as a child comes back into her life.
What the critics said: "There's an exceptionally appealing debut performance from Broderick, 20." People.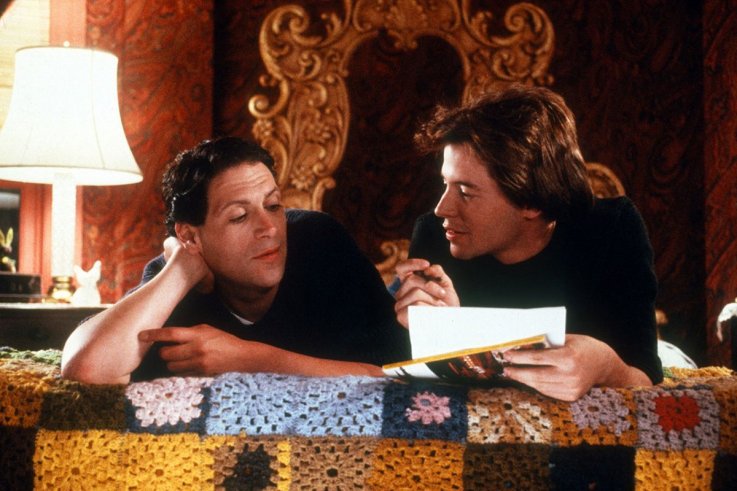 New Line Cinema
8. Torch Song Trilogy (1988). Total score: 66.08%.
Directed by: Paul Bogart. Starring: Harvey Fierstein, Anne Bancroft, Matthew Broderick, Brian Kerwin, Eddie Castrodad.
Plot summary: Urban comedy-drama spanning nine years in the life of a gay man in New York, centering around the loves in his life, his stormy relationship with his mother, and his hopes to adopt a son.
What the critics said: "Simply viewed as a movie about people, Torch Song Trilogy has the kind of wit, grace, and intense feeling that Woody Allen tried for unsuccessfully in Interiors." Jonathan Rosenbaum, Chicago Reader.