Matthew Broderick's Birthday: His 15 Best Movies Ranked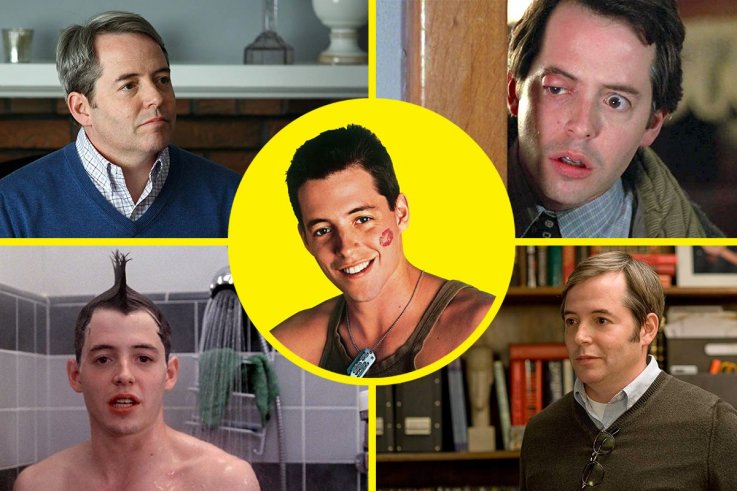 American actor Matthew Broderick, who turns 57 today, is best known for his roles in Ferris Bueller's Day Off, Election, The Producers and a number of hugely successful Broadway productions.
Born in Manhattan on March 21, 1962, Broderick gained attention at the age of 19 when he starred in Torch Song Trilogy, a collection of three plays written by and starring Harvey Fierstein. A glowing review in the New York Times set Broderick on his way. "Before I knew it, I was like this guy in a hot play," he told CBS's 60 Minutes in 2004. "And suddenly, all these doors opened."
In 1983, Broderick starred in another acclaimed play—Neil Simon's Brighton Beach Memoirs, earning him the accolade of the youngest recipient of the Tony Award for Best Actor in a Play, which he can claim to this day.
Also in 1983, he starred in another Simon project, this time making his movie debut in Max Dugan Returns. The movie received relatively positive reviews, with People magazine praising Broderick's "exceptionally appealing debut performance."
Later that same year he starred in WarGames, his first big movie, but it was in 1986, aged 23, that his celebrity status was assured. His lead performance in the classic comedy Ferris Bueller's Day Off­ remains legendary to this day. "A real highlight of the film is the performance of Broderick, whose freewheeling charm is the perfect spirit for this romp," the Hollywood Reporter declared.
Tragedy struck the following year: Broderick was driving in Northern Ireland with Jennifer Grey when he drifted into the wrong lane and collided with an oncoming car, killing a woman and her daughter. Broderick faced up to five years in prison for causing death by dangerous driving, but was convicted of a lesser charge, receiving a fine of just $175.
After starring alongside Morgan Freeman and Denzel Washington in Glory, he voiced the adult Simba in the classic Disney animation The Lion King, and showed his flair for comedy in The Cable Guy and Election.
Broderick has continued to switch between film and theater, winning another Tony for How to Succeed in Business Without Really Trying, and starring in both the stage and screen versions of The Producers. He has been married to Sarah Jessica Parker since May 1997.
To celebrate his birthday, Newsweek has analyzed data from review aggregation websites Rotten Tomatoes, Metacritic and IMDb to rank Broderick's 15 best movies.