Matthew McConaughey, as NASCAR Grand Marshal, Delivers Those 'Famous Words'
Famous actor and quintessential Texan Matthew McConaughey gave the starting address for NASCAR's Cup Series race at the Circuit of the Americas (COTA) track in Austin on Sunday.
McConaughey is already known for one word he said three times: "Alright, alright, alright!" He said those words in Dazed and Confused, the 1993 comedy filmed in Austin about students who waste away the last day of school. McConaughey himself was a film student at the nearby University of Texas who shot to superstardom after that movie.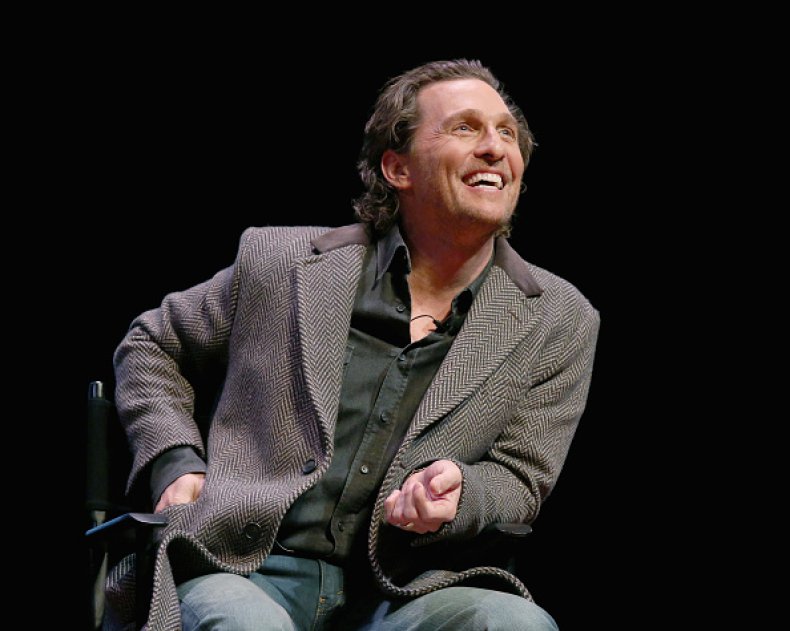 In hosting its first NASCAR Cup Series race, Austin reached out to the actor, who delivered the address as grand marshal in only a way that McConaughey can do. He only needed to say, "Drivers, start your engines," which he eventually did. But he added his own quirky twist.
"Alright, alright, alright!" he started off remotely in a video. "Yes sir, yes ma'am, this you already know. That's three green lights: one, two, three in a row. You know. You ready, you know you wanna go. Good thing the rubber is already on the road."
Then he paused, and said quite loudly: "Drivers! Start. Your. Engines." The 29-second clip ends with a camera inside one of the Cup cars.
NASCAR isn't new to Texas, but it made its debut in the state's capital city this weekend. The auto racing company announced last September that it would hold a race at COTA, using the 3.41-mile course that has 20 counterclockwise turns used by Formula One drivers on that track.
"We took a hard look at both the 3.41-mile long course and the newly reconfigured 2.2-mile short course," said Speedway Motorsports President and CEO Marcus Smith. "There's no doubt the long course will be the most entertaining for the fans. There are more sightlines and opportunities for hillside viewing, plus we'll have additional options for trackside camping.
"Every NASCAR driver will be challenged by the same 20-turn, counterclockwise circuit designed for Formula One racers."
Tyler Reddick and Kyle Larson held the top two starting positions, respectively. The race got underway Sunday as rains moved through central Texas, and it clearly affected the drivers as the conditions caused several wrecks and restarts.
McConaughey, who's favored by many Texans to run for governor against Republican Greg Abbott, is certainly no stranger to sports in the Lone Star State. A graduate of Longview High in the eastern part of the state, he sent the Lobos well wishes from overseas two years ago as Longview got ready to play for the state football championship, which it won.
The actor has also been a fixture on sidelines at Texas football games, from the Mack Brown era to Tom Herman's brief tenure. He's also had a regular courtside presence at UT men's basketball games. As the school announced it was constructing a brand new basketball and entertainment facility on campus, McConaughey was named the new "Minister of Culture" on the Forty Acres.
McConaughey also teaches an acting class at the university.