Tributes poured in from A-list Hollywood players Monday after the death of director Jean-Marc Vallée.
A native of Montreal, Vallée reportedly passed away suddenly at his cabin outside of Quebec City, Quebec on Sunday at the age of 58. Deadline reported that a sudden heart attack was the cause of death, although this has not been confirmed.
A mainstay in the entertainment industry, Vallée's career had spanned over three decades, and the director was the man behind critically acclaimed films like Wild and the three-time Academy Award-winning Dallas Buyer's Club. He also directed two highly praised shows on HBO: the Emmy Award-nominated Sharp Objects and the Emmy-winning Big Little Lies.
Beyond directing a number of features, Vallée was also a gifted producer, editor and writer.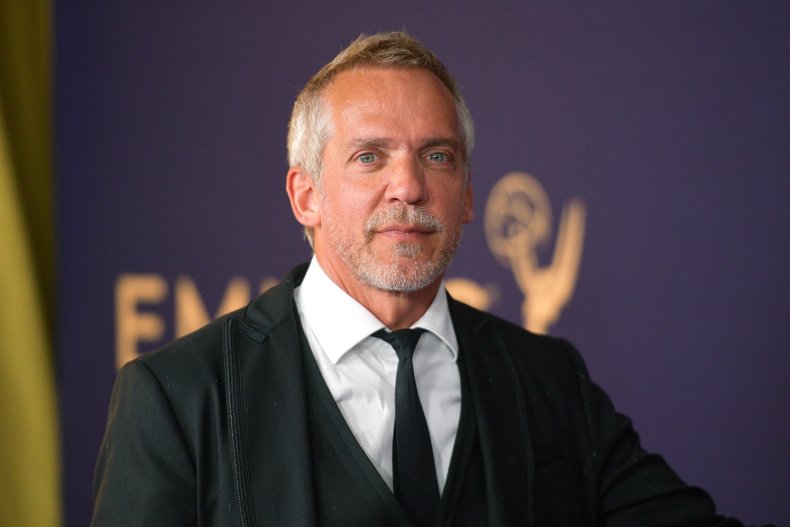 Vallée's production partner Nathan Ross confirmed his death in a statement to The Hollywood Reporter, calling him "a true artist and a generous, loving guy."
"Everyone who worked with [Vallée] couldn't help but see the talent and vision he possessed. He was a friend, creative partner and an older brother to me," Ross said.
As news of Vallée's death spread, many actors who had worked with him on both the big and small screen expressed sorrow at his passing.
Nicole Kidman, who won a Lead Actress Emmy for her role in Big Little Lies, a drama based on the book of the same name, said in a statement that "it's hard to imagine someone as vital, energetic and present as Jean-Marc being gone."
"He was at the center of my creative universe and I can't overstate his significance to me," Kidman continued. "Jean-Marc was not only responsible for some of the most rewarding professional experiences of my career, but his friendship, kindness and love were an inspiring force I will carry with me."
Another Big Little Lies cast member, Laura Dern, shared an Instagram post saying that "the world has lost one of our greatest and purest artists and dreamers. And we lost a beloved friend."
An additional tribute came from Matthew McConaughey, who won Best Actor at the Academy Awards and Golden Globes for his biopic portrayal of AIDS patient Ron Woodruff in Dallas Buyers Club.
"With a gentle hand and heart Jean-Marc was a true receiver - he didn't romanticize life so much as he saw life romantic - from the struggle to the pain to the wink and the whisper, love stories were everywhere in his eye," McConaughey tweeted.
Jared Leto, who starred alongside McConaughey in Dallas Buyers Club and won Best Supporting Actor at the Oscars for the role, said on Instagram that Vallée was "a filmmaking force and a true artist who changed my life."
Reese Witherspoon, who worked with Vallée on both Big Little Lies and Wild,wrote on Instagram that she "will always remember [Vallée] as the sun goes down."
"I love you, Jean Marc. Until we meet again," Witherspoon added.
Even Canadian Prime Minister Justin Trudeau reacted to the news, releasing a statement saying that Vallée's "passion for filmmaking and storytelling was unmatched - so too was his talent."
"Through his work and with his art, he left a mark in Quebec, across Canada, and around the world," Trudeau continued.
Newsweek has reached out to one of Vallée's longtime collaborators, Quad Productions, for comment.