Mattis Had to Wade into Feud Between Furious White House Rivals McMaster and Bannon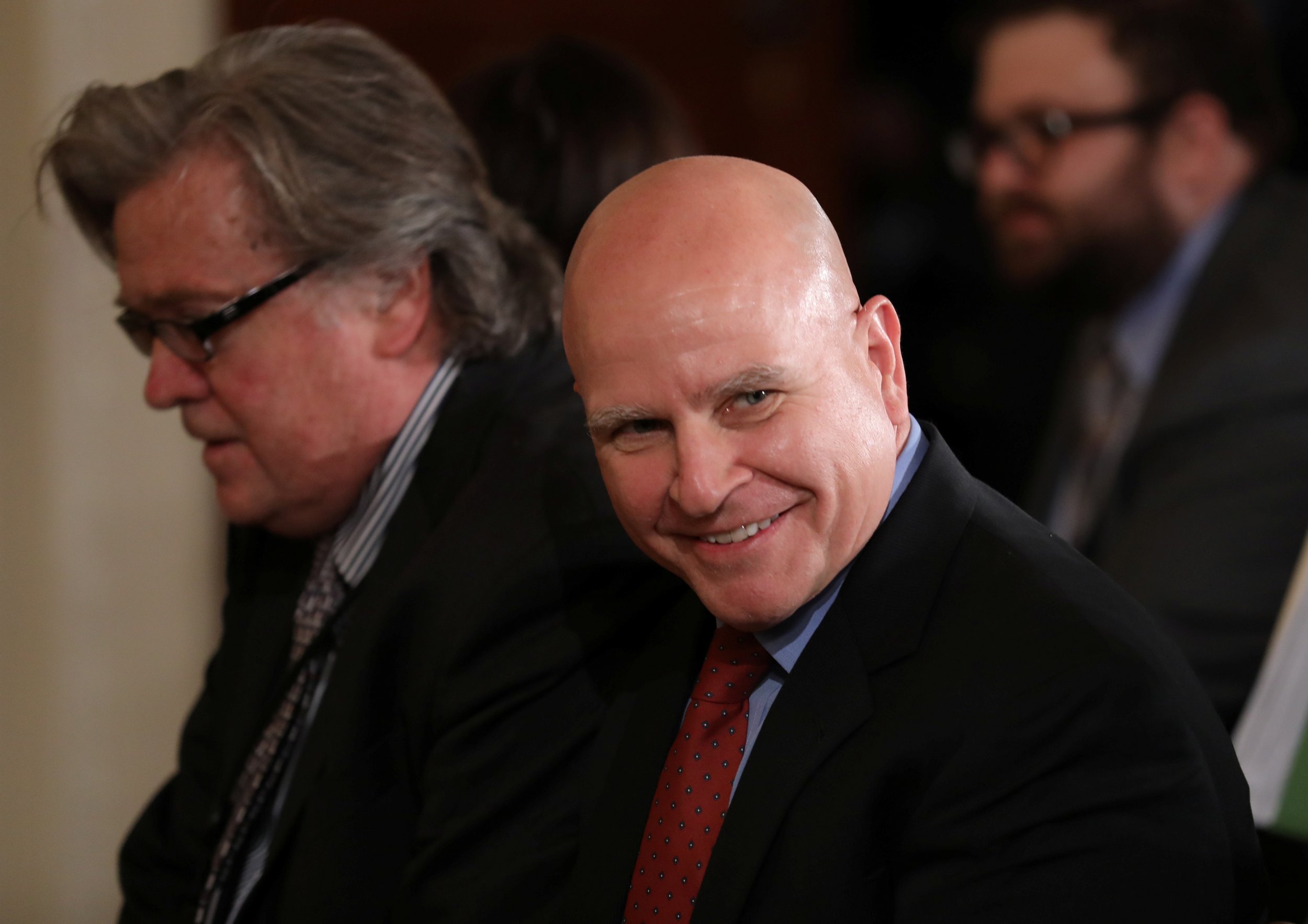 Defense Secretary James Mattis had to step into the middle of a feud between the fiery-tempered national security adviser H.R. McMaster and White House chief strategist Steve Bannon as the two clashed over the U.S.'s role in the war in Afghanistan.
The two men, who hold diametrically opposing views on Afghanistan, openly sparred in a well-attended national policy meeting on the war. McMaster, in keeping with the prevailing defense thinking, advocates greater U.S. involvement in the country to defeat the Taliban and a growing franchise of the Islamic State militant group (ISIS). At the meeting, Bannon argued for a major pullback from Afghanistan, according to Politico.
McMaster and Bannon have been in competition from the outset of the three-star general's appointment to replace Michael Flynn in February. By April, following McMaster's elevation to the role, Bannon was ejected from the principals committee of the National Security Council.
Read more: Trump considers total troop withdrawal in Afghanistan as strategists struggle to combat the Taliban
The exchange became so heated, a pair of unnamed senior White House officials said, that Mattis had to wade into the quarrel to get the meeting back on track.
McMaster is said to be a volatile figure in the West Wing. His temper is well known, as are his outbursts at top-level meetings. "He can be very intense," a McMaster confidant was quoted as saying. "Some find that difficult."
The national security adviser also believes Bannon is responsible for leaking negative information about him in the media, including the far-right website Breitbart.com, which Bannon ran before joining the Trump campaign.
McMaster's standing in the White House appears to have become more solid with the appointment of former marine general John Kelly to the position of White House chief of staff. Kelly has said he wanted his old military colleague to stay on as national security adviser, and McMaster has wasted no time using the endorsement to reinvigorate the ejection of his predecessor's hires.
On Wednesday, he ousted top intelligence aide Ezra Cohen-Watnick, whom he had been trying to remove since at least March.
The issue of Afghanistan has become an increasingly fraught topic in White House, amid reports that indecision and reservations about troop levels have the Trump administration to a point where it is considering withdrawing U.S. troops from the beleaguered country altogether, contrary to recommendations from the Pentagon.
The Wall Street Journal reported that without managing to green-light a plan to send 3,900 more troops to Afghanistan to turn back an advancing Taliban, the White House is instead considering scaling back U.S. presence there.
The increasing reluctance from the Oval Office has put it at odds with military officials.