Mattis Makes Surprise Holiday Visit To Meet Troops At Guantanamo Bay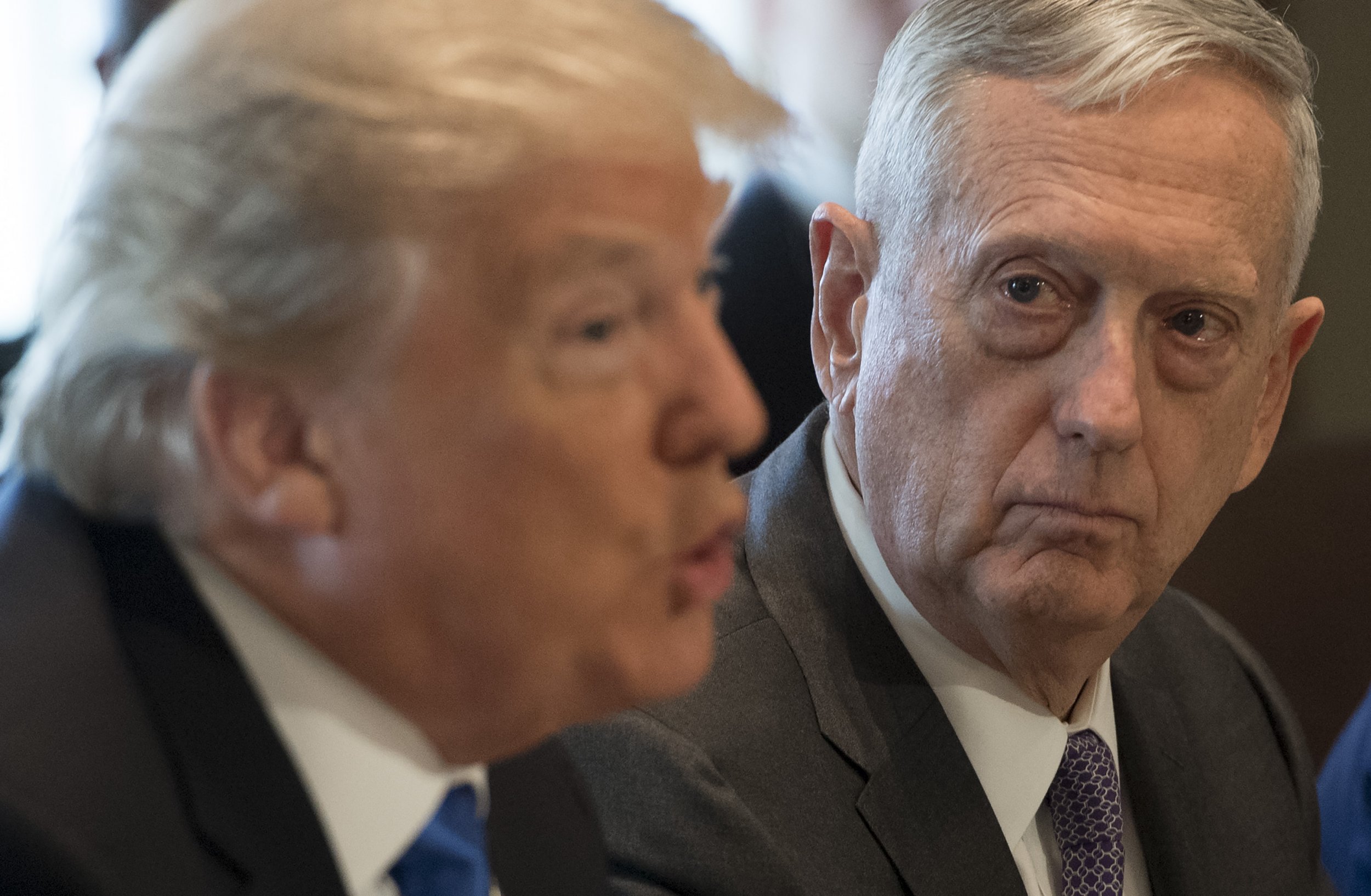 Defense Secretary Jim Mattis paid a surprise visit to troops serving at the Guantanamo Bay detention center in Cuba on Thursday, the Pentagon confirmed, making him the first Pentagon chief to visit the controversial facility since 2002.
He visited troops to pay them holiday greetings ahead of Christmas Day. The last defense secretary to visit the center was Donald Rumsfeld 16 years prior at the beginning of the U.S.'s "War on Terror."
"Secretary Mattis is currently visiting with troops at Guantanamo Bay for the holidays to thank them for their service," Pentagon spokesman Major Ben Sakrisson said on Thursday.
He did not pay a visit to the detention center itself where prisoners alleged to have ties to extremist groups are being held following their capture in the aftermath of the 9/11 attacks in New York.
Trump has yet to release any prisoners from the facility or add any prisoners to a list to be cleared or resettled.
Only 41 inmates remain at the facility, falling from a high of 780 people that were mostly linked to Al-Qaeda and the Taliban.
Twenty-six prisoners are in legal limbo at the center and have not been charged. Ten have been charged by a military commission, and five have been cleared to exit the facility, but the entry of Trump into the White House has cast doubt on their cases.
Former president Barack Obama tried unsuccessfully to close the facility. His successor has not only pledged to keep it open, but to fill it with "bad dudes." He also promised to bring back torture on the presidential campaign trail.
Mattis has been tight-lipped on the detention center but said in his January confirmation hearing that "long-term detention is appropriate when an unprivileged enemy belligerent poses a continuing significant threat to the security of the United States."
Prisoners at the detention facility have condemned their conditions and say they are becoming worse under the Trump administration. The oldest prisoner at the facility, 70-year-old Saifullah Paracha, told Newsweek last month that the facility was becoming a new hell under the Republican leader.
"We are getting collective punishment because of the hunger strike," he told Newsweek via his lawyer. (Inmates are rarely allowed visitors and cannot speak to the press.) "It felt like when we were brought in to Gitmo. Not since the beginning days of Guantanamo has it been like this. It's a hell."