Mattis Says North Korea Will Be Met With A 'Massive Military Response' If It Threatens U.S. Or Allies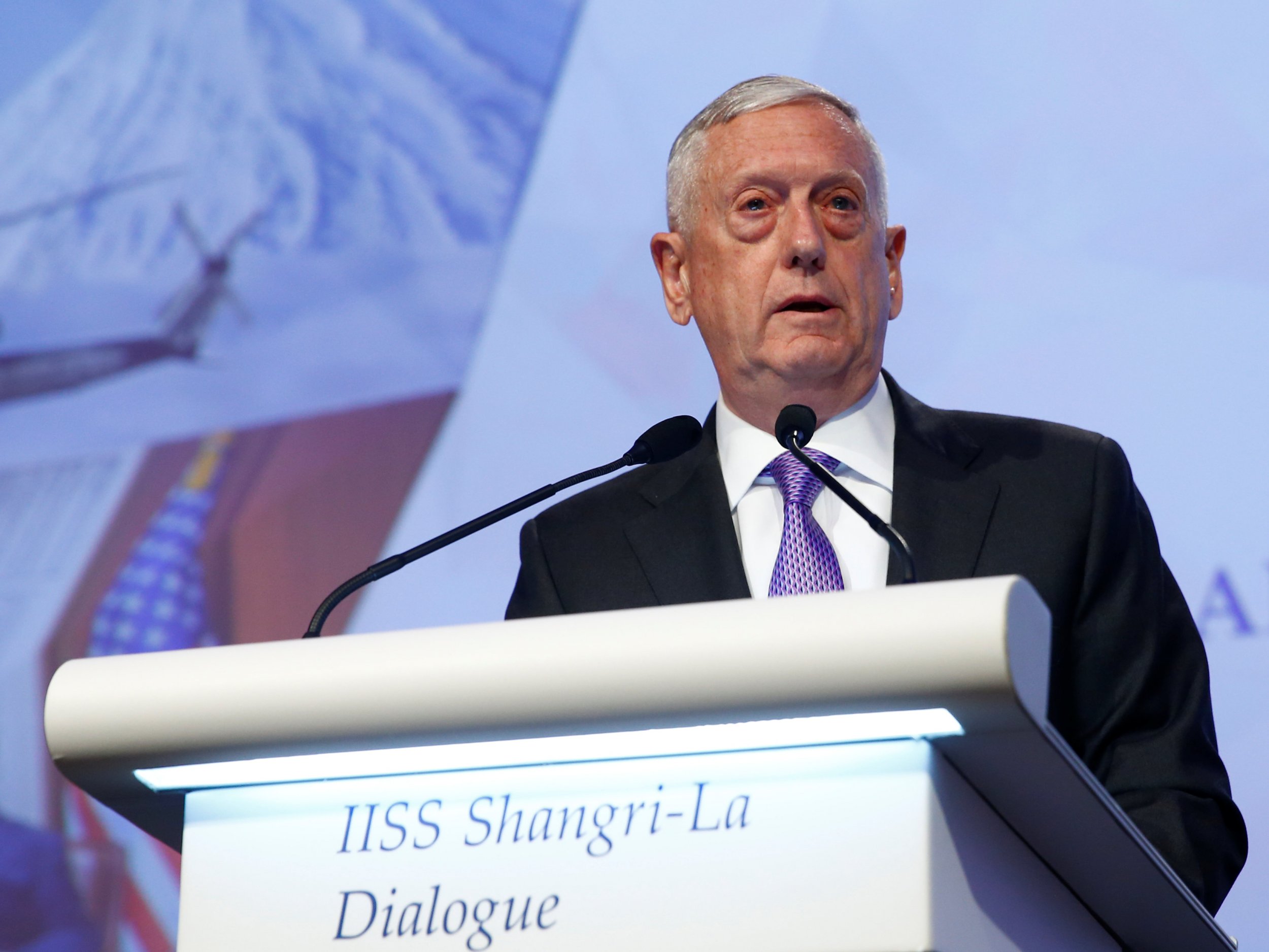 Donald Trump's defense secretary has warned North Korea of a "massive military response" if they threaten the United States or any of its allies.
Speaking on Sunday shortly after Pyongyang announced it had successfully tested a hydrogen bomb that could be attached to an intercontinental ballistic missile, James Mattis warned North Korean leader Kim Jong Un should "take heed."
"Any threat to the United States or its territories including Guam or our allies will be met with a massive military response," Mattis said in a statement carried by The Hill shortly after a meeting held with President Trump and other military leaders at the White House on Sunday.
"Kim Jong Un should take heed the United Nations Security Council's unified voice. All members unanimously agreed on the threat North Korea poses. And they remain unanimous in their commitment to the denuclearization of the Korean peninsula. Because we are not looking to the total annihilation of a country, namely, North Korea."
His words echo those of President Trump, who took to Twitter following Pyongyang's announcement to state that appeasement would not work with North Korea.
"South Korea is finding, as I have told them, that their talk of appeasement with North Korea will not work, they only understand one thing!" he wrote on Sunday.
The president previously warned that North Korea would be met with a "fire and fury like the world has never seen" if the country carried out its threat of taking physical action in response to further United Nations sanctions.
Ahead of his Sunday meeting with his national security team to discuss the developments in North Korea, the president indicated that he would not rule out military action against the isolated nation, responding to a reporter's question about whether he would attack North Korea with "we'll see."
Trump suggested there were also other options available in dealing with North Korea, including trade restrictions, while Mattis said following the meeting that there were a number of options for the U.S. and that the president wanted to hear them all.