President Donald Trump was described as having the intellect of a "fifth- or sixth-grader" by Secretary of Defense Jim Mattis following a meeting about North Korea and the U.S.'s involvement in the region, according to a new book.
Famed reporter Bob Woodward details why Mattis made such a remark in his book Fear, excerpts released by The Washington Post on Tuesday showed.
Trump and Mattis were at a National Security Council meeting in January, during which Trump questioned why the U.S. military had such a strong presence on the Korean Peninsula. Mattis, according to the book, told Trump that the effort and money spent in the region was intended to "prevent World War III."
"Mattis was particularly exasperated and alarmed, telling close associates that the president acted like — and had the understanding of — 'a fifth- or sixth-grader,'" Woodward quoted Mattis as stating.
The Pentagon did not immediately respond to Newsweek's request for comment about Mattis's claimed characterization of the president.
Woodward obtained the information and insight for the book from unnamed White House officials who were granted anonymity.
Mattis, unlike several other top cabinet members, has largely avoided the president's wrath and has until now not been linked to a negative report about the president.
Former Secretary of State Rex Tillerson had reportedly made similar statements following a meeting at the Pentagon a year ago. He called the president a "moron" after military officials had explained how the U.S. and NATO had built up its military apparatus following World War II. Tillerson left his post in March.
Woodward, who co-authored the famed All The President's Men about the Watergate investigation, is just the latest author and writer to reveal damning opinions of the president by his inner circle and others.
And Fear figures to bring even more criticism and questions about Trump's fitness for office. White House Chief of Staff John Kelly is quoted as saying Trump is an "idiot" and that his current post is "the worst job I've ever had."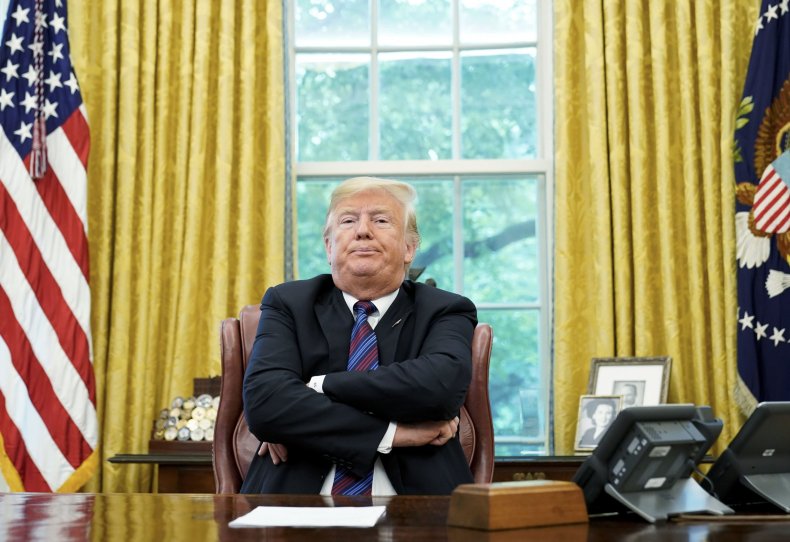 Earlier this year, Trump was subject to damning accusations in author Michael Wolff's book, Fire and Fury. Wolff claimed Trump thought he would lose the 2016 election, Trump scoffed at learning more about the U.S. Constitution and that many of the president's aides and allies were shocked to learn of how little he knows about policies.
And former White House adviser Omarosa Manigault Newman released her own tome, Unhinged, which included claims first lady Melania Trump hoped to divorce her husband quickly and how Manigault Newman believed Trump's mental state had deteriorated over the last 10 years.