Why Mattis Would Tell Trump He Needs Trans People in the Military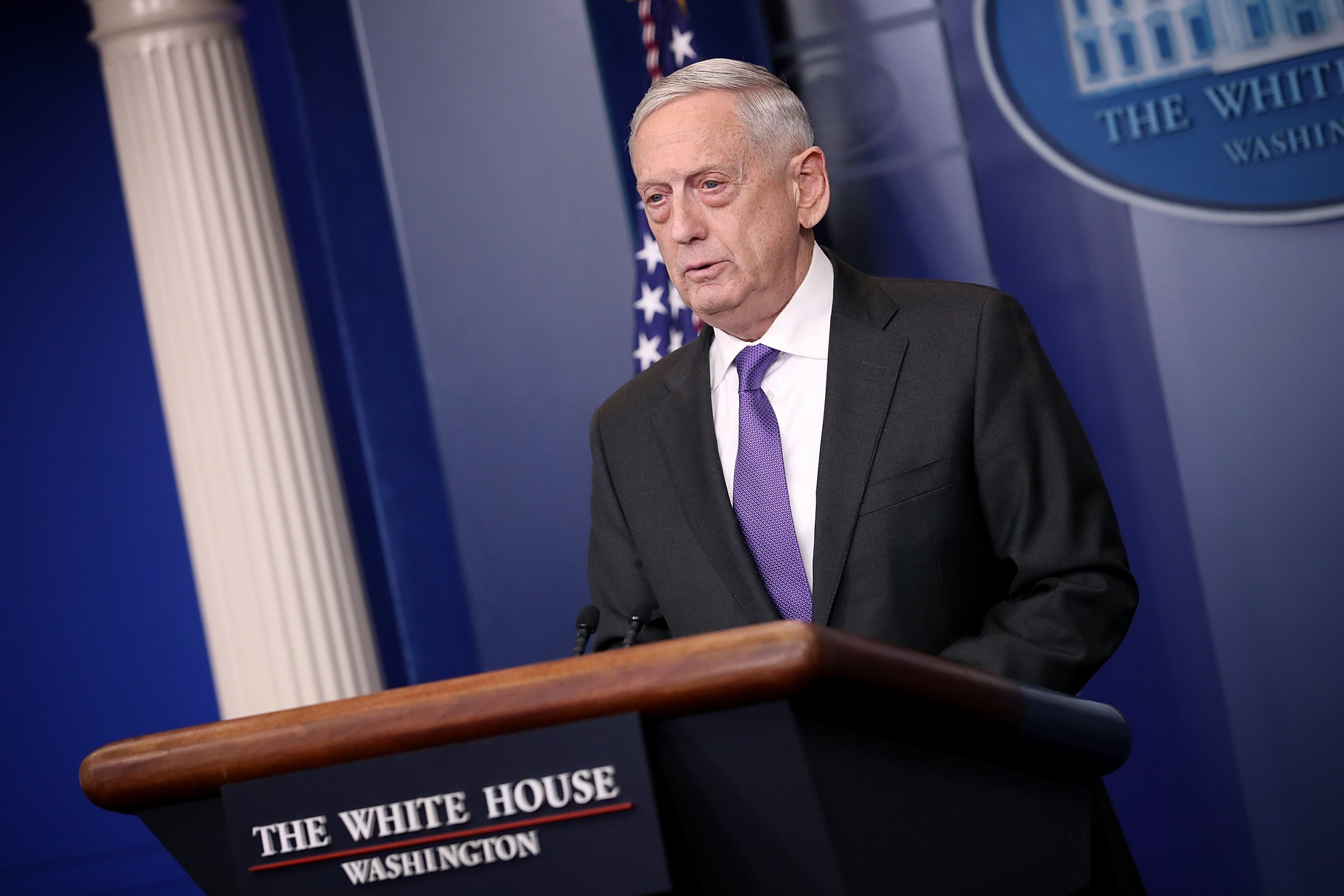 Secretary of Defense James Mattis reportedly advocated for letting transgender people serve openly in the military in a recommendation sent to President Donald Trump on Friday. The Pentagon confirmed that a recommendation was sent, but declined to comment on its substance. The Washington Post, Fox News, and other outlets reported that Mattis advocated for continuing to allow trans people to serve.
Trump caught Pentagon officials by surprise in July when he tweeted out plans for a complete ban on trans people serving in the military, a reversal of a policy put in place under the Obama administration. A policy memorandum asked for Mattis to make a recommendation on the proposed policy by February 21, 2018, though it's not clear what Trump will do with the recommendation.
Mattis has argued that he'd make his decision based on "lethality," essentially a question of whether the ability of the military to fight wars would be harmed by the inclusion of trans service members.
"He sees all of his decisions through the lens of lethality," Pentagon spokeswoman Dana White told reporters Thursday. "This is a complex issue and the secretary is taking his time to consider the information he's been given."
Mattis's approach to the question mirrors that of the previous administration. Although trans issues have become part of a public conversation on civil rights, Mattis's predecessor Ash Carter said that he eliminated restrictions against trans service members for a highly practical reason – he needed talent.
"The numbers here aren't large, it's not like women where it's half the population, it's a smaller population but it's still an important population," Carter told this reporter in July 2016, a year before Trump's tweets. "We need to look around our country and make sure that we're tapping into every pool of talent that we can."
Carter said an economic upturn had narrowed the pool of people interested in military service. The vast majority of service members now come from military families where at least one close relative served, and Pentagon data puts that figure at 80%. Many recruits also come from areas clustered around bases, another sign that familiarity with service members is the driving force behind current recruiting.
The military, then, cannot afford to decline otherwise qualified recruits on the basis of gender identity, Carter argued, even as others say his argument was academic dressing for what the Obama administration often regarded as a moral issue.
"It was an administration that was deeply committed to civil rights, and I think [Carter] cared about that," said Mark Cancian, a senior advisor at the Center for Strategic and International Studies.
A RAND Corporation study on the impact of trans service members — the only major study to date to look at costs and impact on units — found that allowing trans service members to serve openly and receive transition-related medical care would have a maximum cost of $8 million annually for the estimated 11,000 trans people currently in uniform. (For comparison the military spent $84.5 million in 2015 on erectile dysfunction medication.) Allowing openly trans service members would have no discernable impact on the ability of units to fight, the study also found.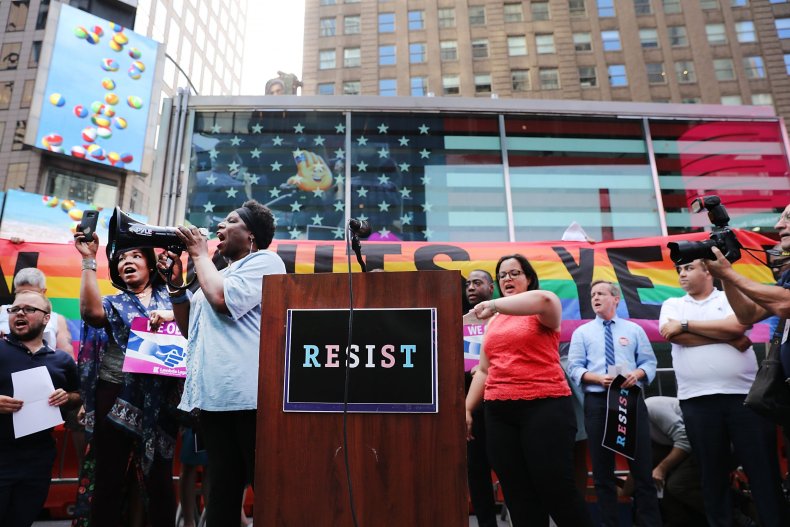 In the intervening 2 years since the military began allowing trans service members to serve openly, there haven't been any issues with the military being ready to fight, according to Matt Thorn, president of Outserve-SLDN, one of the largest organizations advocating on behalf of LGBT members of the military.
"They're still doing their job, they haven't been distracted, it hasn't undermined readiness, but you have a commander in chief who is choosing to pursue this," he said. "They have this cloud hanging over them, and you see Mattis starting to smooth this out."
And Cancian, the senior advisor at CSIS, said that he thought it was unlikely that Trump would go against Mattis's advice, given the political issues surrounding the topic despite Trump's previous tweets.
"Certain political people will just not want to take this battle on," he said. "I'd be surprised if there was much pushback."