Can a Child Refuse to Comply With Cancer Treatment?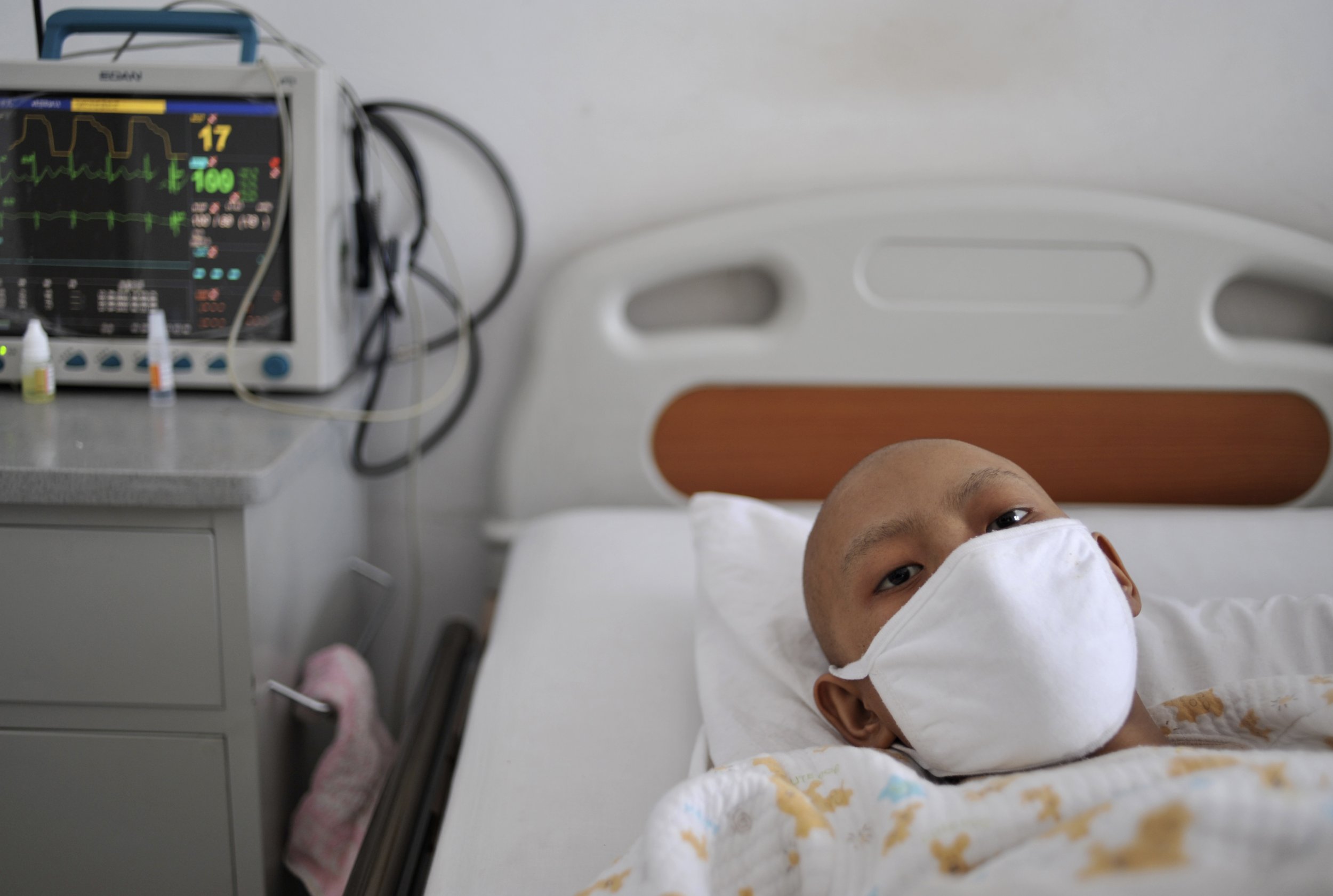 Several years ago, one of Dr. Julia Glade Bender's patients ran away from home. The situation of a sick child fleeing medical care (and their family) is never good, but for this pediatric oncologist at NewYork-Presbyterian hospital, the case was staggeringly profound and disturbing. Not long before, Bender had a discussion with the 14-year-old male patient about a procedure she wanted him to undergo before starting chemotherapy: The amputation of one of his legs.
He had an aggressive sarcoma growing on his limb that is so rare only 12 other people in the country at that time had been diagnosed with it. Amputation was the only option that could potentially cure him. But after additional tests, it became clear that it wouldn't necessarily prevent the cancer from spreading—or returning.
The teen refused the surgery, so Bender eventually called child protective services. "I told the family I was doing it to protect them and me," she says. "They decided that he was ungovernable and no one could make him do this."
RELATED: Cancer and kids—is medical marijuana the answer?
He is now 19 years old. The tumor eventually grew so large and caused so much pain that the patient eventually opted to have it removed for palliative reasons. "Ultimately, he will die from the disease. But he's still living. He's living life on his terms, and now he's of the majority."
"What are you supposed to do?" adds Bender. "Anesthetize a 14-year-old, not tell them what you're going to do and then chop off their leg? How do you do that?"
Though Bender says most families and children are prepared—and more than willing—to comply with treatment recommendations, she still faces situations in which children resist the best intentions of their doctors. This can occur for a number of reasons including fear, denial or religious and personal beliefs.
'Mature Minor' Doctrine
Each year, nearly 16,000 children and teens aged 0 to 19 are diagnosed with cancer. When that happens, the entire family faces uncertainty and difficult decisions. Though treatment has vastly improved in the last few decades, cancer never comes with a 100-percent guarantee for survival. Even with the most encouraging diagnoses, standard treatments cause short-term acute suffering that's often very hard on a child, and understandably, may prompt the young patient to question their safety. Often these stories make national news.
In 2015, a Connecticut Supreme Court judge ruled that Cassandra Callender, a 17-year-old with curable Hodgkin lymphoma, was not mentally fit to make decisions about her own medical treatment. Callender had wanted to skip treatment because she believed chemotherapy is poison, and her mother initially supported her decision. With treatment, her cancer had an 80 to 85 percent cure rate. In another case, in 2009, a judge in Minneapolis ruled that a 13-year-old boy (also with curable Hodgkin lymphoma) couldn't refuse chemotherapy, even though his parents also wanted their son to try alternative therapies over standard cancer treatment.
Laws that put medical decisions in the hands of children vary state-to-state. Families and parent-child relationships are always fraught with complicated dynamics, and factors such as religious and cultural identity often figure in decisions. Bender and other doctors are often involved in a review of the case to determine if the child is a "mature minor." That is, a young person who is not yet 18 but after assessment is believed to be psychologically equipped to consent or refuse medical care. The "mature minor" doctrine allows minors to give consent to medical procedures if they show they're mature enough to handle these decisions on their own. Not every state has enacted this doctrine.
Dr. Douglas Diekema, professor of pediatrics at Seattle Children's Research Institute's Treuman Katz Center for Pediatric Bioethics, says cancer patients are often some of the most ethically challenging cases to handle. "In the case of cancer treatment, you're proposing something that also carries risks," he says. "So the treatment alone, although presumably you're doing it because it offers a potential benefit for a child, does not have a guaranteed benefit."
A Sense of Control
Because pediatric oncologists always recognize there's a possibility that a patient may resist treatment, many children's hospitals set up their health care practices to help their young patients feel as empowered as they can.
RELATED: New cancer clinical trials search tool offers hope
Dr. Jennifer Kesselheim, a pediatric oncologist at Dana-Farber Cancer Institute and Boston Children's Cancer and Blood Disorders Center, says most pediatric oncologists want their young patients to feel like they have some control over treatment decision, and it's important that doctors honor this.
That's why she and her colleagues let their patients provide some input on their care that won't have any severe consequences, what she calls "low stakes decisions." This may include allowing a teen to start a round of chemotherapy a week later than usual in order to be able to attend a school event.
"It might not be what we had first recommended but acquiescing to their request may pose minimal risk to them, and may have a lot of benefit to them in terms of their own sense of being able to control what's going on in their care," she says.
RELATED: What we know about how cancer starts could all be wrong
Some experts argue that the medical community underestimates children's capacity to have a reasonable and grounded understanding of their own treatment and disease. Pamela Hinds, director of Nursing Research and Quality Outcomes at Children's National in Washington, D.C., recently conducted a study that demonstrated even children with incurable cancer are able to reliably characterize the side effects of an experimental treatment and accurately express how it impacts their quality of life.
Hinds, who published her study in June in Cancer, says more often than not children want to trust the guidance of their doctors. And even more frequently, they want to adhere to the treatment to protect their families. "Most of the time, an adolescent or child will lean in the direction of doing what they believe the parent wants," she says. "I have had children and adolescents explain to me that they would prefer to be in the study because their parent is not quite ready for them to die. I've had adolescents and young children say to me the best thing I could do for my family is to die and die quickly. They're very, very worn out."