Easter will this year be observed on Sunday, April 17—a date determined by the Full Moon, making the event what is known as a "movable feast."
Following Palm Sunday's arrival and the beginning of Holy Week, Christians start preparing to celebrate Easter weekend.
But before Good Friday, there is another significant, yet little understood, date observed on the Christian calendar: Maundy Thursday.
So what does Maundy Thursday mean, and what is the history behind this day in the Christian calendar?
What Is Maundy Thursday?
Maundy Thursday marks the Thursday before Easter and is believed by Christians to be the day when Jesus celebrated his final Passover—a major Jewish holiday—with His disciples.
This Passover meal is perhaps most notable for Jesus' act of washing his disciples' feet in what is interpreted as an extraordinary display of humility.
The word "Maundy" derives from the Latin word "mandatum" meaning "command", and this word is the origin of the English "mandate."
According to the New Testament, Jesus told his followers: "A new command I give you: Love one another. As I have loved you, so you must love one another." (John 13:34)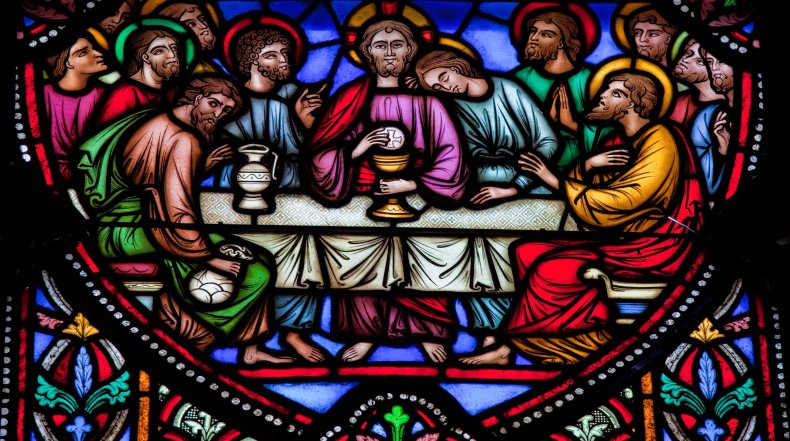 Jesus is believed to have fed his followers bread during the Last Supper, representative of his body, and wine, representative of his blood.
They form the basis for the ceremonial practice called Communion, Mass or Eucharist.
The Christian service still practiced today involves consecrated bread and wine being offered to participants in the Catholic mass and other Christian churches.
1 Corinthians 11:23-26 states, "[...] The Lord Jesus, on the night he was betrayed, took bread, and when he had given thanks, he broke it and said, 'This is my body, which is for you; do this in remembrance of me.'
"In the same way, after supper he took the cup, saying, 'This cup is the new covenant in my blood; do this, whenever you drink it, in remembrance of me.'"
Maundy Thursday also has a darker side, as this is the occasion Jesus prophesies his death, which is notoriously marked by betrayal.
He states at the Last Supper: "One of you will betray me." Disciple Judas Iscariot is then identified by Jesus as the guilty party.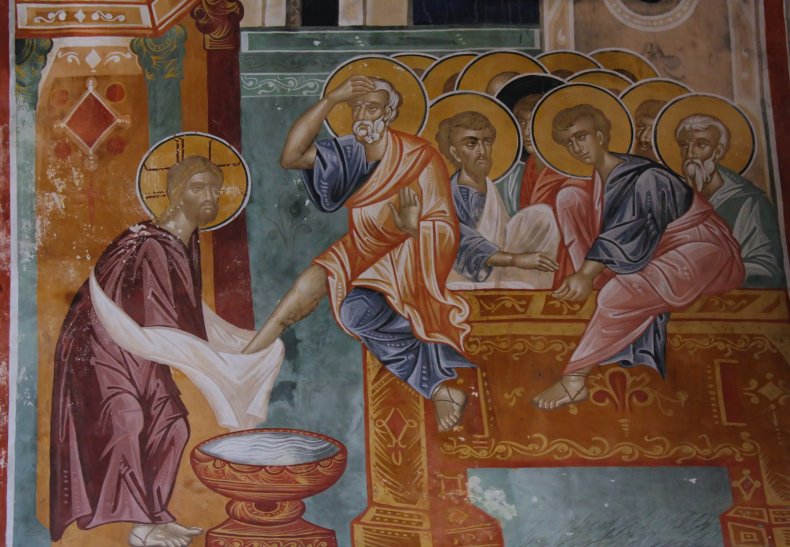 How Is Maundy Thursday Commemorated?
In addition to attending religious services, Christians traditionally mark and commemorate Maundy Thursday with some archaic customs.
The U.K. uses Maundy money, which is cash distributed as charitable givings called alms, during Maundy Thursday ceremonies.
During the Royal Maundy service, the serving monarch customarily doles out two small leather string purses containing special coins to selected elderly attendees.
A red purse contains a standard coin, while a white one contains silver Maundy coins, the equivalent to the same number of pence as the years of the sovereign's age, which this year is 95!
Until 1689, it was customary for the king or queen to wash worshipers' feet in London's Westminster Abbey, in addition to handing out food and clothing in charity.
That practice is a continuing tradition in the Catholic and Armenian Apostolic Churches, where it is performed by priests.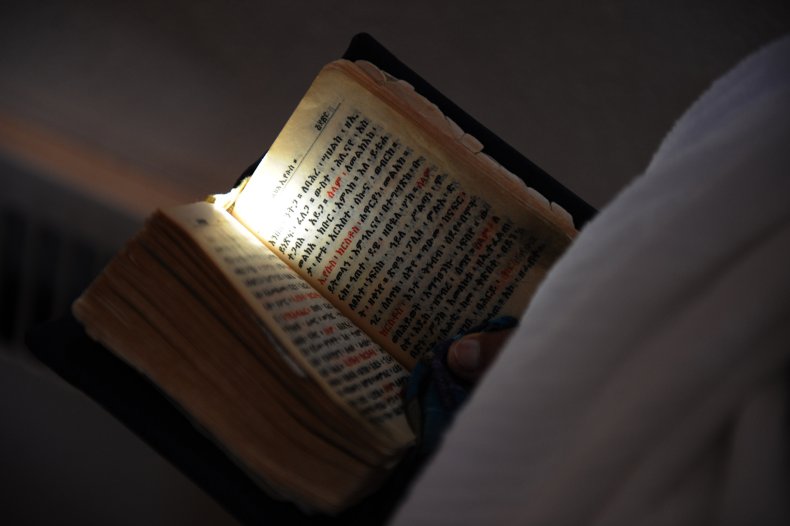 Shelly Matthews, Professor of New Testament, Brite Divinity School, Texas Christian University, believes the religious event is potentially more nuanced than people might imagine.
She told Newsweek: "If the stories of Jesus's Last Supper are read uncritically, one might think they were attended only by Jesus and the Twelve Apostles.
"This is certainly the impression given in Western Art, perhaps most famously by DaVinci's Last Supper painting.
"But women were also disciples of Jesus, and there is no reason to think they did not eat at the same table. Christianity was not an exclusively male club!"
Christian tradition commemorates this meal in the ritual of holy communion with reference to Judas the betrayer ('On the night in which he was betrayed, he took the bread and cup...)
However, Professor Matthews points out some contemporary liturgists have proposed a revised prayer might more appropriately commemorate the woman who anointed Jesus on his head in the meal that takes place before the Last Supper (see Mark 14:3 – 9).
She said: "This would better align with the prophecy of Jesus in Mark 14:9, that wherever the Gospel is preached, it would be told in her memory. "