Tottenham Hotspur: Mauricio Pochettino's Likely Business in January Transfer Window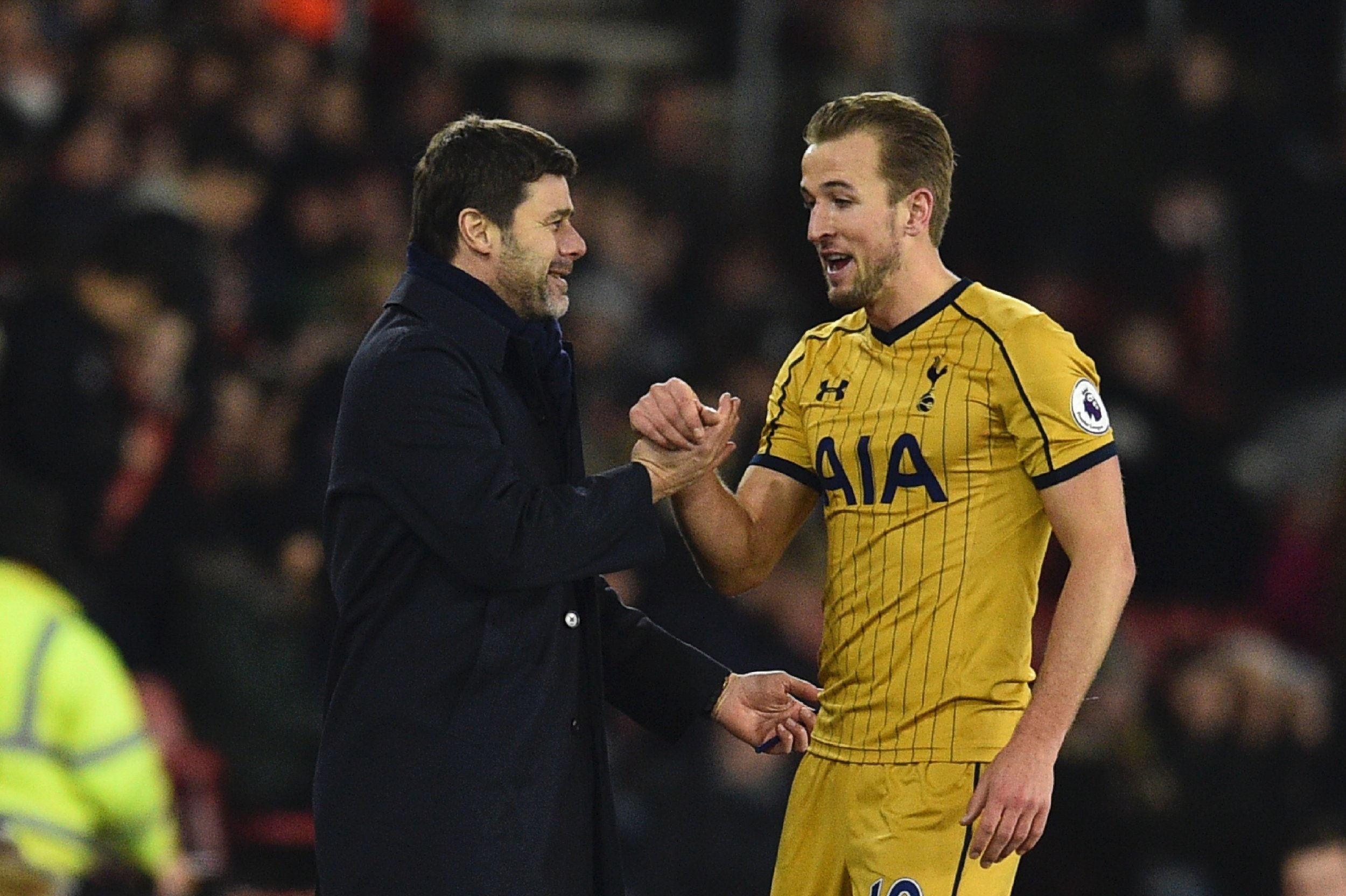 "We are all in the gutter, but some of us are looking at the stars," said Oscar Wilde.
It's not a phrase that applies to Mauricio Pochettino. To extend the metaphor, the Tottenham manager is more likely to be found fidgeting in a penthouse on the edge of the best bit of town, pondering the most likely route to the heavens.
Tottenham has won four of its last five games, all of those victories convincing. It is on course to break last season's points total of 70, which put it in third place in the English Premier League.
And yet it looks like the outsider of three clubs, Liverpool and Arsenal being the others, chasing runaway league leader Chelsea. Can Pochettino make gains in January? Newsweek analyzes his likely activity in the transfer market.
Where can Tottenham improve?
Goals—although that word hides a multitude of complexities and is not necessarily so easy to address in January. The bare fact is that Tottenham is scoring at a significantly slower rate than its UEFA Champions League rivals, bar Manchester United.
Chelsea, Arsenal, Liverpool and Manchester City are all hitting the back of the net at least twice a game on average through the first half of the season.
Pochettino's problem is intriguing to the neutral observer because he has the star striker, Harry Kane, the creative midfielder in Christian Eriksen and goalscoring support from midfield in the form of Dele Alli. Spurs' aggressive attacking style, with full backs Danny Rose and Kyle Walker pushed high up the pitch, should assure plenty of goals.
But the goals haven't flowed. Pochettino has a problem on the right-hand side of his midfield where record summer signing Moussa Sissoko, despite some encouraging performances from the substitutes' bench, looks like a bad fit in the long term. Crystal Palace winger Wilfried Zaha has been mentioned, but does he have the precision the Argentinian demands?
Elsewhere Tottenham seems well stocked, although a striker to provide Kane with support would be helpful. Pochettino's system only requires one striker but firepower from the bench has been missing thanks to the struggles of another summer signing, Vincent Janssen.
Possible incomings
Can new Palace manager Sam Allardyce persuade Zaha to stay for a relegation battle? If not, he could well be playing in lilywhite come the end of January.
And for a striker? It sounds far-fetched, and probably is, but the wife of Inter Milan striker Mauro Icardi claimed Spurs (and bitter rival Arsenal) were both interested in Serie A's current top scorer.
Inter Milan would probably demand half the earth for its captain. But then the club is lagging well beyond any thoughts of a title challenge, and Icardi would surely jump at a move. He shares nationality and mother tongue, with Pochettino, and he would provide an instant upgrade on what Spurs already has (perhaps even on Kane.) A club's supporters are allowed to dream, right?
Who's heading for the exit?
Spurs' squad is thin enough that everybody is needed, with a Europa League knockout campaign to come. Any departures would be forced by a vast transfer bid, rather than desire by chairman Daniel Levy. Perhaps the club might have considered a loan for 20-year-old Harry Winks, but his transition to the first team has been so seamless that it will no longer be an option.