Mauricio Pochettino: Tottenham Hotspur's Champions League Form at Wembley Has Been 'Embarrassing'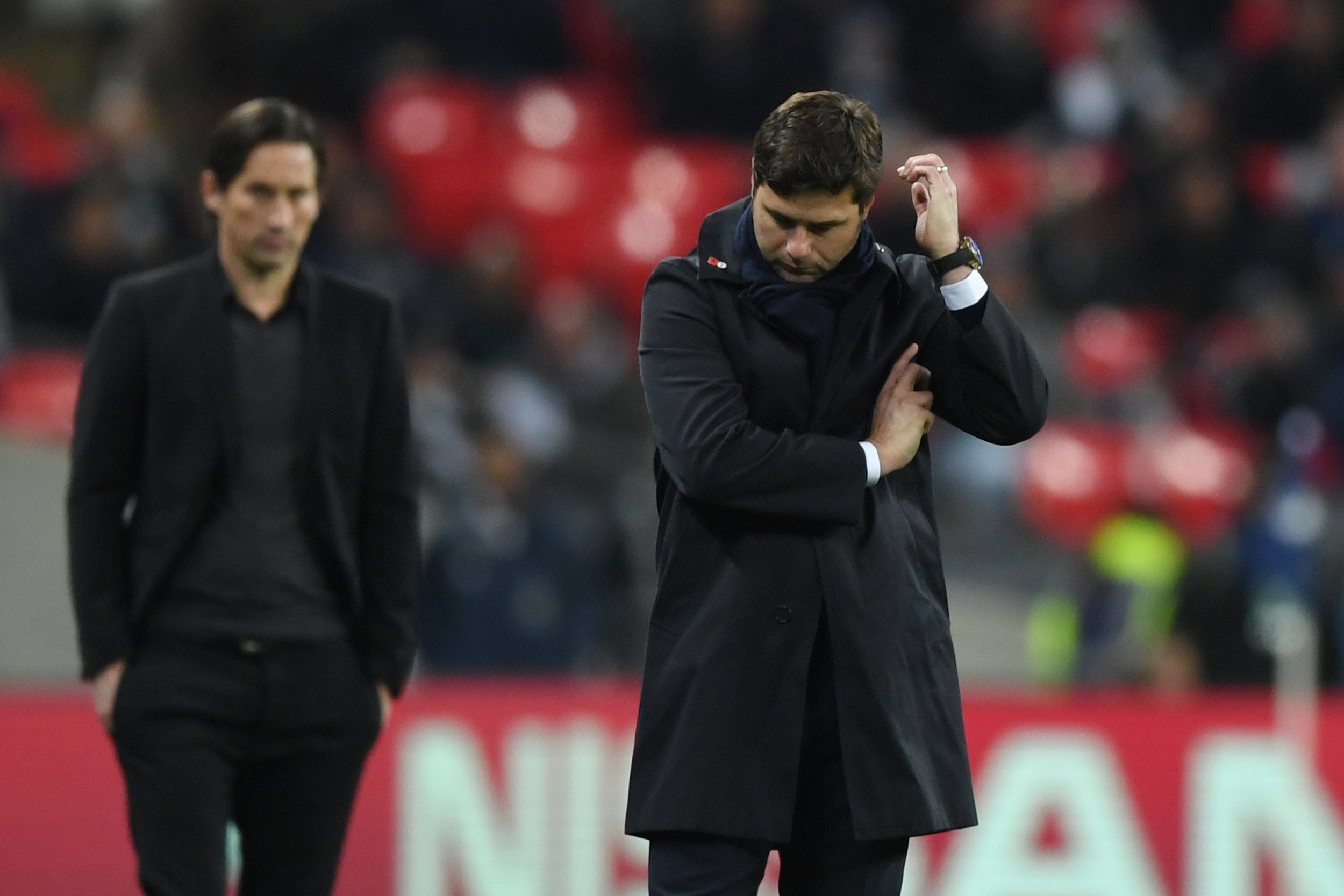 Tottenham Hotspur manager Mauricio Pochettino bemoaned an "embarrassing" performance after his side suffered their second defeat in two games at Wembley against Bayer 4 Leverkusen on Wednesday.
Slovenian midfielder Kevin Kampl claimed their only goal of the game in the second half, leaving Spurs third in Group E and contemplating the prospect of dropping into the UEFA Europa League, Europe's second-tier club competition, after Christmas.
"There is no better place to play than Wembley," Pochettino said. "Losing in front of 85,000 people, it's embarrassing for me, it's a shame. We have to look at ourselves.
"You cannot blame Wembley. Wembley for me was fantastic, but we need to show more. We were poor again, we need to find answers in ourselves. We need to be critical. We were the problem, not Wembley.
"We were very disappointed we didn't show quality. Stop blaming Wembley, it's not Wembley."
Tottenham are playing its UEFA Champions League games at the national stadium while they prepare to move from White Hart Lane, their home since 1899, to a new 61,000-seat stadium adjacent to the old ground.