Tottenham Hotspur: The Problems Mauricio Pochettino Must Solve at White Hart Lane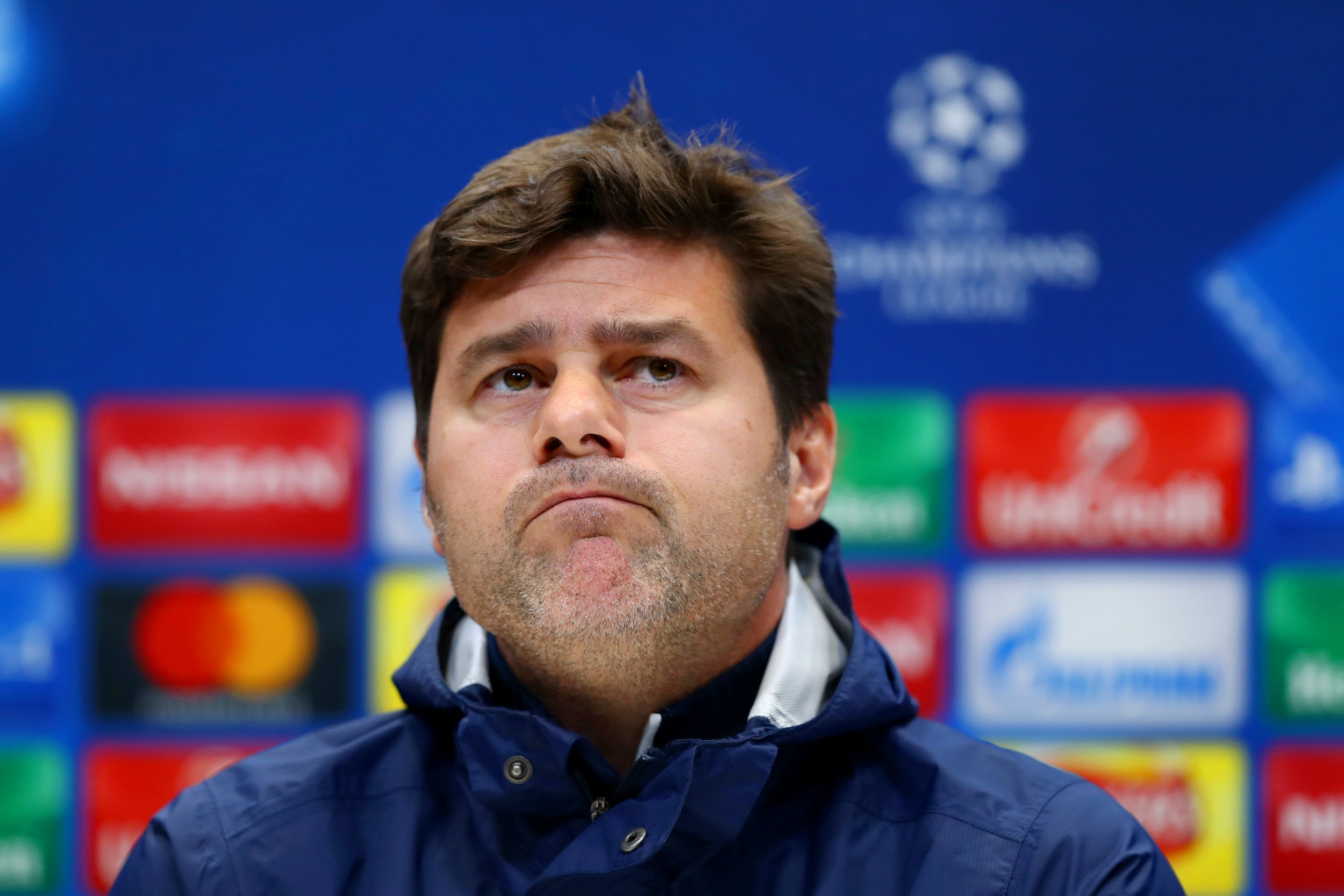 One of Europe's brightest young managers, and one of its most promising upcoming teams, is in a slump.
Tottenham Hotspur's defeat to Bayer Leverkusen in the UEFA Champions League at Wembley on Wednesday evening put Mauricio Pochettino's team in danger of missing out on the Champions League knockout stages.
In the Premier League, the club is fifth and faces Arsene Wenger's sleek Arsenal side on Sunday in the bitter north London derby.
What problems does Pochettino have to fix before that game? Newsweek looks at the issues facing the Argentine.
The Wembley effect?
Mauricio Pochettino denied the change of stadium as an influence in the strongest manner possible — and yet both of Spurs' games at Wembley have ended in limp defeats where the team has appeared devoid of energy.
Neither Monaco, despite its position in Ligue 1, second behind Nice, nor Bayer Leverkusen, 10th in the Bundesliga, represent top-level European opposition. Spurs, despite recent stumbles in domestic competition, remains a viable challenger for the notoriously tough English Premier League.
"You cannot blame Wembley. We need to show more. We need to put ourselves in front of the mirror and say: 'Come on, we must improve,'" Pochettino said after Wednesday night's 1-0 defeat to the German side.
And yet, even with a crowd of 85,512—a record attendance for an English domestic game—Wembley's spacious dimensions seem to suck out atmosphere, certainly compared to White Hart Lane where supporters are close enough for the players to hear their shouts.
What should have been an opportunity for Tottenham to play regularly in front of far bigger crowds has turned into something of a millstone around the players' necks.
Harry Kane's absence
The England striker's return was reported by the British media earlier this week, and then those hopes were doused by Pochettino, who said after the Leverkusen defeat it would be "difficult" for Kane to play in the north London derby with Arsenal on Sunday.
It is clear that Kane's continued absence—though he is training with the first team again—is hurting Spurs, denying it a focal point for its attacks.
Against Leverkusen, Son Heung-min began in a nominal striker's position. That had worked almost to perfection against Manchester City in a 2-0 victory at White Hart Lane on October 2, the team's most impressive display of the season so far.
What fits for one game may not for the next, though, and Son, a constant danger against Pep Guardiola's team, looked utterly ineffectual.
The major problem for Pochettino is that Vincent Janssen, his summer back-up for Kane, has struggled to get going. Janssen came on for Moussa Dembele at 30 minutes, a substitution enforced by injury. It says much that it is hard to remember him affecting the game in any meaningful way.
Summer signings fail to inspire fear
Rio Ferdinand, the former Manchester United defender, expressed the state of Tottenham's transfers well in his column for London's Evening Standard on Tuesday: "None of those buys would have scared me."
Pochettino signed Victor Wanyama, Moussa Sissoko, Georges-Kevin N'Koudou and Janssen in the summer. Of those, only Wanyama has made his mark effectively and he was one of the few to emerge in credit from the Leverkusen defeat.
Spurs equalled its transfer record for Sissoko, though that was cleverly structured over five years to mean the club will only pay the full amount should the Frenchman stay for the duration of his contract—and therefore prove himself worth the fee.
More of a problem than the money is Sissoko's inconsistency, visible during his time at Newcastle United and glaringly obvious on the big European stage. Kyle Walker was the best attacking threat down the right-hand side against Leverkusen, the issue being Walker is a defender by trade and current position. N'Koudou looked like what he is when he arrived for the final quarter of an hour as a substitute—exciting and in need of polish. Whether it was his fault or the responsibility of Spurs' board, Pochettino does not have the ability to change games from the bench when his team is in a losing position.