Mauro Ranallo to Reportedly Miss NXT, Corey Graves Apologizes for WarGames Tweet
WWE play-by-play commentator, Mauro Ranallo will reportedly not call the November 27 episode of NXT after disparaging tweets made by color commentator Corey Graves over the weekend.
According to Post Wrestling, Ranallo won't call Wednesday's episode but has been in contact with WWE. It's unclear if Mauro will return for next week's episode.
Graves took to Twitter Saturday night to criticize Ranallo during NXT Takeover: WarGames, saying "just for the record guys, I know you wouldn't know it, but there's actually a WWE Hall of Famer and a former Ring of Honor Champion on commentary. I'd imagine they have a lot to offer."
Ranallo was scheduled to call the NXT Championship match against Adam Cole and Pete Dunne the next night at Survivor Series but did not appear. Michael Cole took over play-by-play duties and said that Mauro "blew out his voice" calling WarGames but would return for this week's show.
Mauro Ranallo, who suffers from mental health issues, deleted his Twitter account following Graves' comments.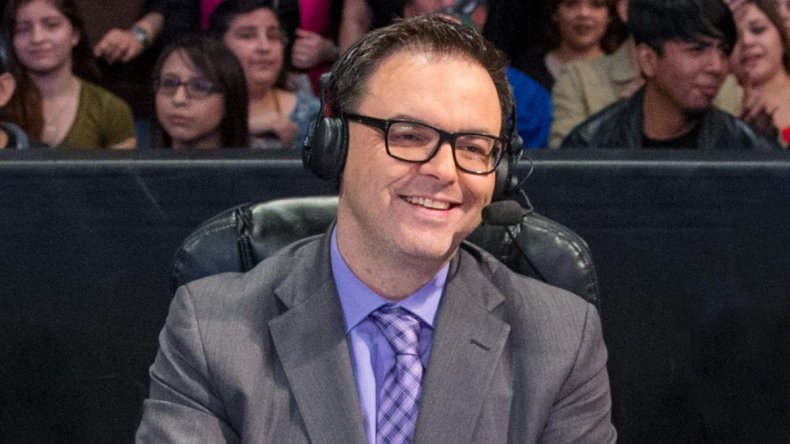 The Wrestling Observer's Bryan Alvarez claims that Graves' comments were the reason Ranallo did not work Survivor Series. Graves took to Twitter to call out Dave Meltzer of the Wrestling Observer, which led to this back-and-forth exchange.
On Wednesday, Graves started his weekly podcast "After the Bell" to address the situation and offer an apology.
"Before we go any further, on a personal note, I need to address something. This past Saturday during the TakeOver: WarGames event, I sent out a tweet. It was an unpopular opinion, as I often do, with the intention of just stirring up a little controversy, maybe have something fun to talk about on TV or maybe here on the show. It was maybe not the most professional way to go about things, and it was never meant to offend or disrespect or disparage anybody. That was never my intention. If it was taken as such, I apologize deeply. That was not my intention. I would never intentionally cause anybody any undue stress, especially a co-worker, so I apologize."
Graves doesn't mention Mauro by name, but those who have followed the situation likely know who he's referring to.
This isn't the first time Ranallo stepped away from a WWE mic. Mauro, who suffers from bipolar depression, left his play-by-play gig on SmackDown in March 2017. Reports at the time suggested there were incidents of bullying that forced Ranallo to leave the company before returning as the lead NXT announcer in June.