'Maus' Author Removed from Marvel Collection for Calling Trump 'Orange Skull'
Cartoonist Art Spiegelman, who won a Pulitzer Prize for his graphic novel Maus, withdrew his introduction to a new Marvel comics collection after its publisher insisted he remove a description of Donald Trump as "Orange Skull," drawing a comparison between the president and Captain America's fascist enemy, the Red Skull.
In an introduction commissioned by publisher the Folio Society for its upcoming collection, Marvel: The Golden Age 1939-1949, Spiegelman described how dire threats like the Great Depression and the rise of Nazism inspired Jewish artists and writers to create the first superheroes, or godlike "secular saviors."
Spiegelman concluded his essay by drawing a parallel to the resurgence of far right politics in the modern era. "In today's all too real world, Captain America's most nefarious villain, the Red Skull, is alive on screen and an Orange Skull haunts America," Spiegelman wrote.
The Folio Society asked Spiegelman to remove the Orange Skull reference from the essay, claiming Marvel Comics was trying to remain "apolitical" and wouldn't allow its publications to take political stances. In response, Spiegelman pulled the introduction and will instead write on the subject in an essay to be published in The Guardian on Saturday.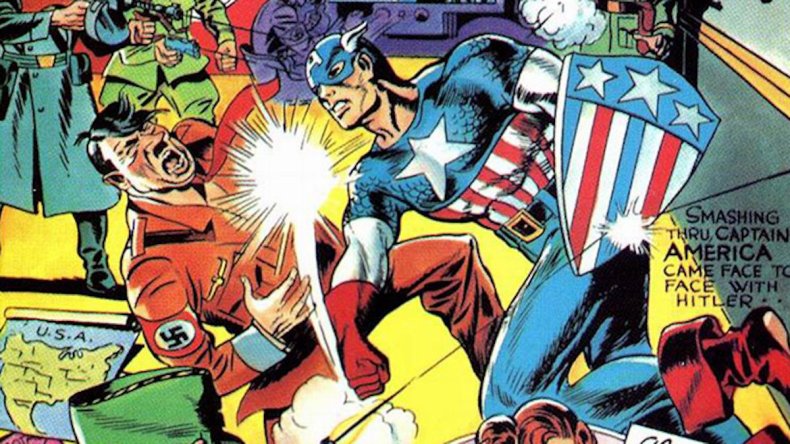 "I didn't think of myself as especially political compared with some of my fellow travelers," Spiegelman wrote to The Guardian. "But when asked to kill a relatively anodyne reference to an Orange Skull, I realised that perhaps it had been irresponsible to be playful about the dire existential threat we now live with, and I withdrew my introduction."
In Maus, Spiegelman retells his father's account of surviving the Holocaust, from the lead-up to World War II through the liberation of the Dachau concentration camp. He sees echoes of the era today.
"International fascism again looms large," Spiegelman wrote. "Armageddon seems somehow plausible and we're all turned into helpless children scared of forces grander than we can imagine, looking for respite and answers in superheroes flying across screens in our chapel of dreams."
Spiegelman points to the close connection between Marvel Entertainment Chairman Isaac Perlmutter as a possible motive for Marvel's desire to tamp down direct criticism of Trump. While not a part of the Trump administration, Perlmutter is a longtime friend of Trump, who frequently advises the president.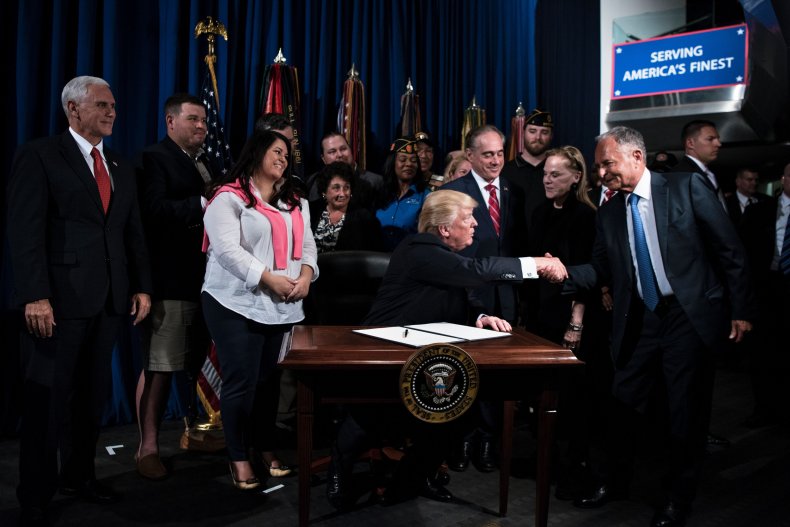 "Perlmutter and his wife have each recently donated $360,000 (the maximum allowed) to the Orange Skull's 'Trump Victory Joint Fundraising Committee for 2020," Spiegelman writes in The Guardian.
In 2018, ProPublica revealed how Perlmutter and other members of Trump's Mar-a-Lago club in Palm Beach, Florida, act as "shadow rulers" of the Department of Veterans Affairs, dictating policy without any official position or public accountability.
"Everything is political," said Spiegelman.