Maverick Buyers Offloading Thousands of Civics, RAV4s for Their New Ford
Eighty percent of new Ford Maverick pickup truck buyers are trading in their small cars and sport utility vehicles when they buy according to the automaker's internal calculations. The low-priced model is most attracting current owners of Honda Civics and Toyota RAV4s.
Ford has sold 38,753 Mavericks in 2022 through the end of June, which is 5,000 more than it has sold Rangers.
Honda and Toyota sales today have been more greatly affected by semiconductor chip shortages and manufacturing slowdowns than lack of demand for new Civics and RAV4s. Honda has sold twice as many Civics as Ford has sold Mavericks this year and Toyota dealerships have passed on ownership of over 200,000 RAV4s.
But, it's not in the sales of today where Toyota and Honda may feel the squeeze. It's in the sales of tomorrow.
Entry level models are notoriously thought of as the launching point for brand loyalty. Sixty percent of Maverick buyers are new to Ford.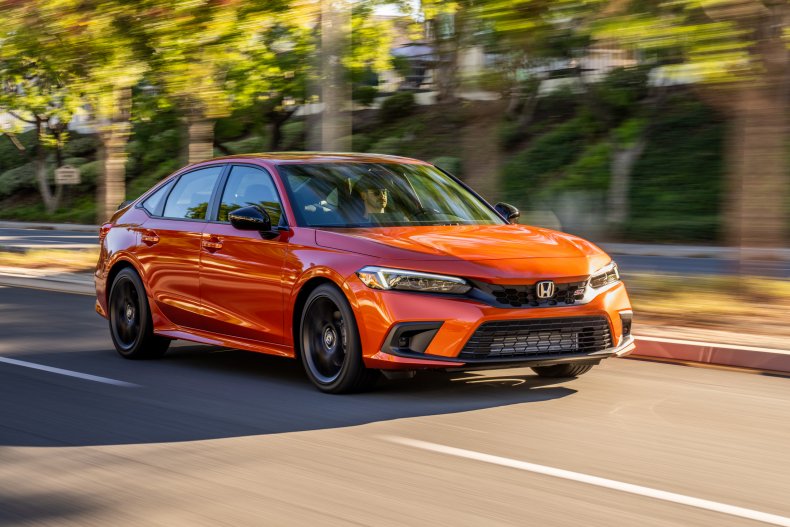 "It was a fairly radical move by Ford to make its entry level vehicle be a small hybrid pickup, but given the North American market's obsession for trucks, it has worked out very well for Ford with demand far outstripping supply," AutoPacific president and chief analyst Ed Kim told Newsweek.
"With the well-equipped base hybrid Maverick priced comparably to ho-hum compact sedans - and getting better fuel economy than most of them - it's a win-win for the North American entry level customer.
"As long as the Maverick proves to be a durable and reliable vehicle over the long run, there is certainly a possibility that many of Maverick conquests - which include former Toyota and Honda customers - could become long term Ford customers.
And, given that the durability and reliability gap has shrunk dramatically between Ford and the Japanese brands over the last couple of decades, many Maverick customers' positive ownership experiences could result in them switching teams for the long haul."
Many customers have been waiting the better part of a year or more to get their new Maverick, while some have lucked out and found one on a dealership lot after the person who ordered it walked away.
As Ford Motor Company looks toward the 2023 model year, complete with the new Maverick Tremor Off-Road Package offering, Maverick and Ranger marketing manager Trevor Scott told Newsweek that the company is focused on meeting demand for the compact pickup.
"We want to make sure that we're setting appropriate expectations, that customers know exactly what they're placing an order for, and the potential challenges with scheduling certain orders, based on some of those same constraints that we're dealing with today," he said.
Scott said that he hopes that Ford's revised approach to customer ordering, along with improved communication, will smooth the customer experience moving forward.
"There's a number of different things we're doing internally on our end just to make sure that there's stronger communications, but then making sure that those communications make their way through our dealers and onto our customers and they are eyes wide open as they go into placing their order," he said.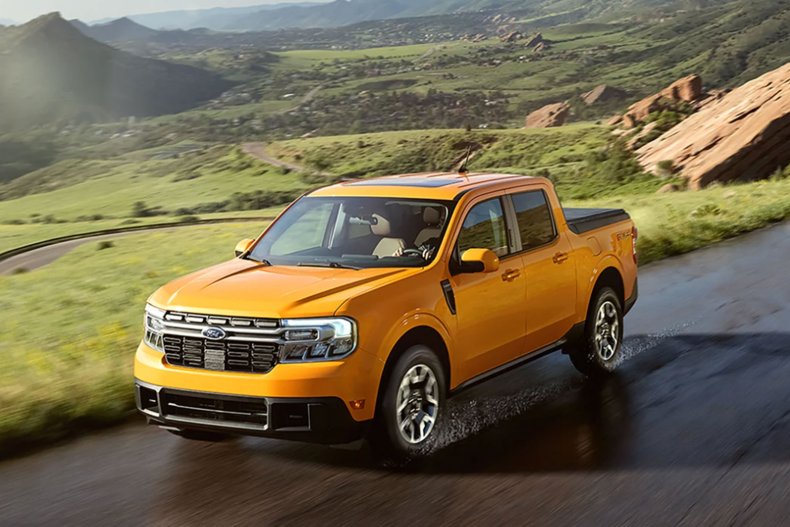 Some 2022 model year Maverick orders have been moved ahead to the 2023 model year due to manufacturing constraints. That doesn't mean that Ford is pulling the trigger on expanding its production facility like it did with F-150 Lightning, which has seen far higher than anticipated demand.
"We are always evaluating what our production capabilities are. We build Maverick in the same production facility as Bronco Sport, which, in many respects is in equally high demand," Scott said.
"For right now, the soul focus is that we can work with our suppliers, try to remedy some of the potential constraints that we're dealing with, and making sure that we're proactively managing the order banks and making sure that we're not taking more orders that we can fulfill. I think that's the bottom line."