'Newsweek' Q&A: The Mavericks' Raul Malo Talks About Recording in Mono and Returning to Cuba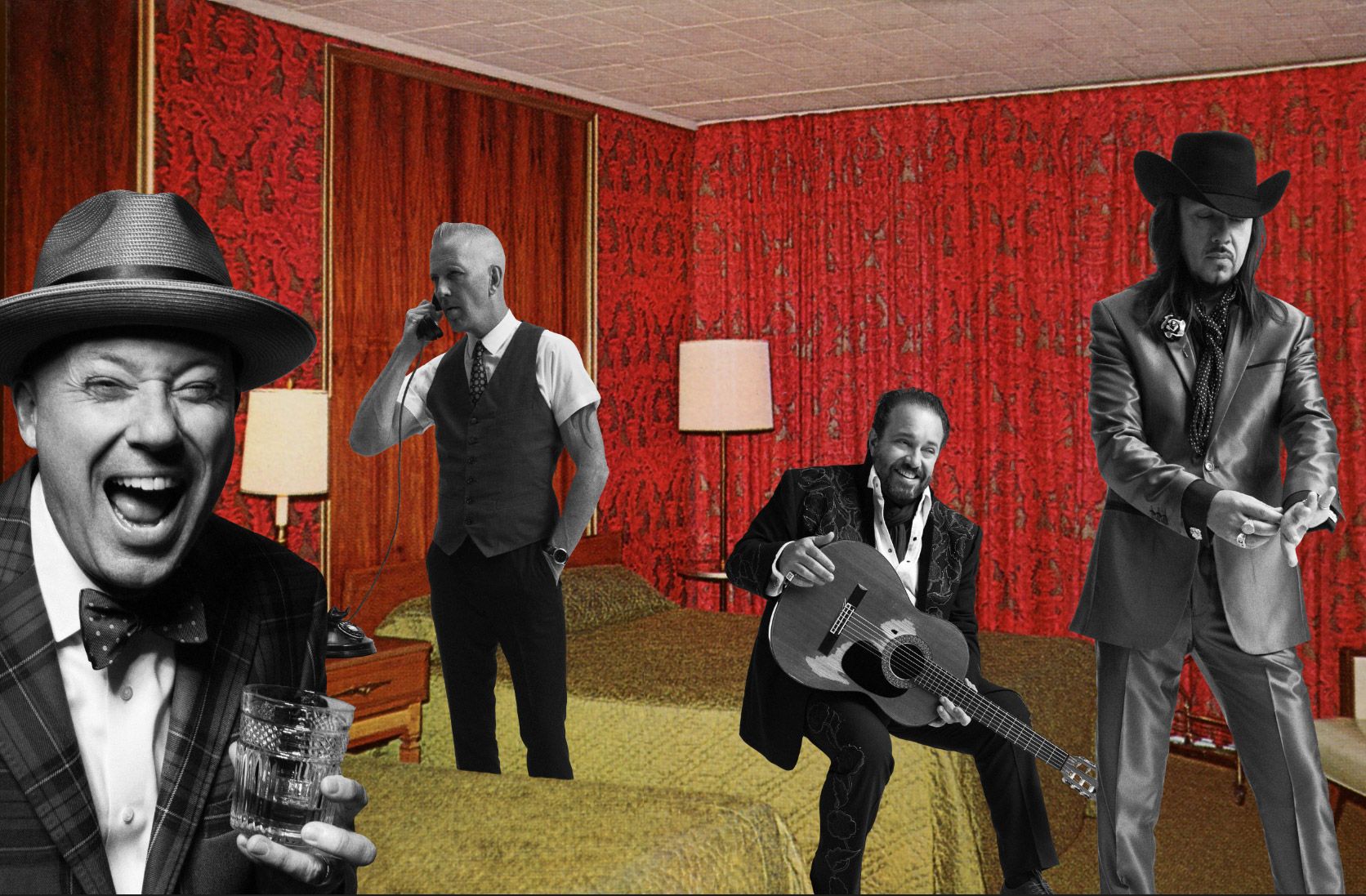 "I'm gonna turn 50 this year," Raul Malo told the packed house at San Francisco's Great American Hall, there to see his band, The Mavericks, perform the first of two concerts at the venerable small venue, "and I'm gonna do whatever the hell I want." That included recording an album in mono (called MONO), and adding: "And I'm not taking any requests! So don't yell shit out."
After 25 years, with time out for solo projects, and a string of hits ("What a Crying Shame," "All You Ever Do Is Bring Me Down"), mostly from the 1990s, the eclectic American outfit is mixing musical styles more than ever: Mexican bullfighter horns bleed into Ventures-style guitar on one number, while Malo's operatic voice guides the veterans (Paul Deakin, drums; Eddie Perez, lead guitar; Jerry Dale McFadden, keyboards) as well as a new bassist, a pair of horns and an accordion player through the roiling waters of ska, country, salsa… Just back from Europe and the U.K. (where "Dance the Night Away" was No. 1 for 10 weeks in 1998) and less than halfway through the Mono Mondo tour, Malo called Newsweek to talk about being back on the road.
You had most of your hits on country charts but I hear so many influences in your music—Latin, rockabilly. You're even covering standards like "Mona Lisa."
I think that's kind of been coming now for a while. Perhaps it's a bit more unrestrained on this record. I think that's part of the fun we're having now; we just feel like creatively we can do whatever we want. It's just like indulging in everything gooey and stupid you want to do. The band has been playing together now for a while; it's a great, tight unit and it can go anywhere. There's nobody really to tell us otherwise.
Why did you record MONO in mono?
There were many reasons. Every day we'd sit around and play some of our favorite records in the studio and it turns out a lot of them were in mono and we were just loving the way those records sounded. And I was like, Hell yeah, let's do it in mono! And the music lent itself to that. And then there's the added philosophical way of looking at it: There's a lot of truth and honesty in mono; there's no trickery, really. The instruments have to be played, the words have to be sung, the snare has be hit. It's almost like there's no lying in it; it's just laid there for all to witness. All of these songs were performances with very few overdubs…. But really just because it sounds good. I think if I had not said anything it would have taken people a long time to figure it out. We weren't going to say it was named after a high school kissing disease.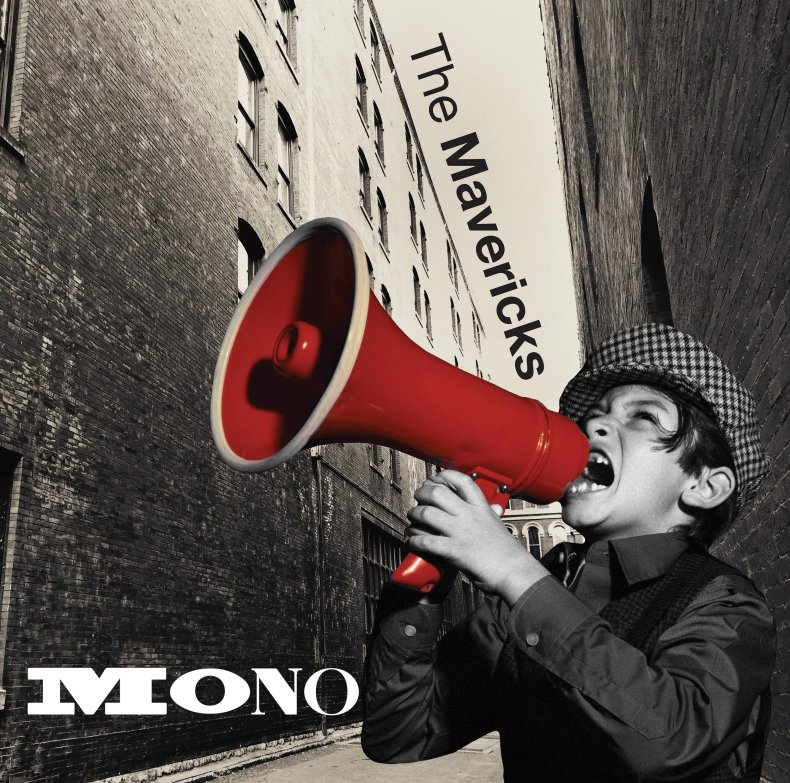 What were your influences growing up?
There was so much music, not only in my house but all around. Miami at the time was a great musical place. I would go hear this great ska band on Sundays, at a place called Sundays, and they'd play all evening. I'd sneak in, I was underage.… And the same there was a lot of flamenco music. My mom was a big opera fan so I just grew up listening to a lot of things.
These days music is very ghettoized—country, rap, whatever. Sounds like for you there were no walls between those sounds?
[Today], with all the different avenues to hear music, we still don't hear all kinds of different things.... We'd sit through Hee Haw and all the silly jokes; I didn't care if it was country. I just couldn't wait to see Conway Twitty or Merle [Haggard] or Buck [Owens] sing one of their beautiful songs.... The record that changed my life was Elvis's "It's Now or Never"; when I heard that I was like, What the hell is this? And then when my mom played the aria for me, "O Sole Mio" [from which the Elvis melody was taken], I was like, Oh my god! What a connection. What a beautiful combination of things. So I've been trying to do that my whole life, just trying to recapture that feeling I got when I heard that record.
One of your earliest recorded songs was "From Hell to Paradise," a song about Cuba. What was the story behind that?
It was specifically about my aunt's journey; she was one of many protesters in Cuba at one of few rallies ever held in protest of the [Castro] regime. She was handcuffed and thrown in jail, all that stuff. When she was able to get out she came to America and I remember her specifically saying, when somebody asked her what it was like to be here. She looks around--we're in Miami, we're in a nice home. There's affluence, relatively speaking, even if you're fresh off the boat, with the Cuban community you still did OK; it was better than being back in Cuba. And she said, "It's like going from hell to paradise."
How do you feel about changes in the U.S.'s relationship with Cuba?
I think it's fantastic. I know that many Cuban Americans of my generation will disagree with me. What had the embargo achieved? Nothing but to keep those in power who we wanted to remove. On an emotional level, the fact that I can't go with my kids to visit where their family is from is really sad. I'm going to be 50 years old; my oldest is 19. When will I be able to go? When I'm too old to travel? I think that would be tragic. That's where my dad is now. Dad can't go back. He can't travel anymore, he's too old. So he's never gonna see his homeland. There's not another nationality in this country that that happens to, even people we're at war with.
Where do you call home now?
Nashville. I raised a family there; I really thought I'd be there two or three years. [laughs] There's a reason I don't get paid the big bucks, like Nostradamus.