Billionaire Mavericks Owner Mark Cuban Was Accused of Sexual Assault in 2011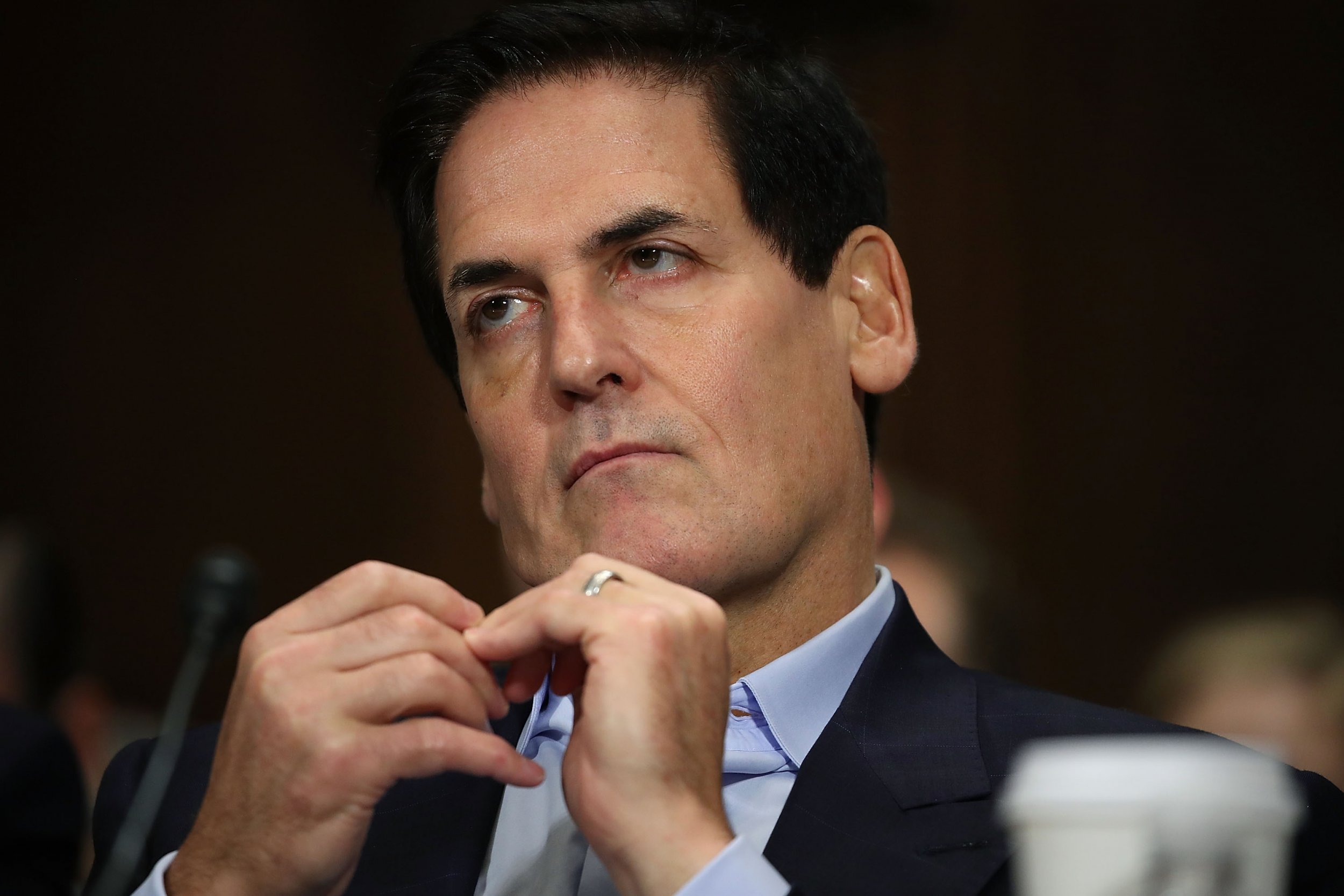 Dallas Mavericks' owner Mark Cuban has denied allegations he sexually assaulted a woman in 2011, after a newspaper published details of a case prosecutors did not pursue.
In a detailed report published Tuesday night, the Portland-based Willamette Week said a woman filed a complaint to the Portland Police Bureau against Cuban in 2011, claiming he had sexually assaulted her in a nightclub.
Police heard Cuban and the woman met at the Barrel Room, in Portland's Old Town area in April 2011, when she asked him to pose for a photograph. While the picture was being taken, the Mavericks' owner allegedly thrust his hand down the back of the woman's jeans and "penetrated her vagina with his finger."
Following the complaint, the Multnomah County District Attorney's Office launched an investigation but determined there was insufficient evidence to press criminal charges.
Explaining their decision in a report, prosecutors wrote that "there is no evidence to corroborate the complainant's statement and there is evidence contradicting the claim," and that the woman chose not to proceed with her claim.
As a result, the incident was never previously reported and the allegation only came to light after Willamette Week obtained the police report via a public records request.
The alleged victim, however, insisted the report was a truthful account of events.
"I filed the report because what he did was wrong," she was quoted as saying by Willamette Week. "I stand behind that report 1,000%."
Portland Police Detective Brendan McGuire, who interviewed Cuban by phone over a month after the incident, said the Mavs' owner denied all the allegations, insisting he did not remember anything unusual about the evening.
"If she told five friends right there and then, then that's what they're gonna tell the judge and I'm gonna be fucked," he was quoted as saying. "Oh my God, I don't know what to do."
According to the report, the woman waited more than a week before contacting the police.
Her reluctance was allegedly motivated by her desire to remain anonymous as she did not want to be "labeled 'that girl' and involved in a sex scandal with Mark Cuban."
She also submitted seven pictures as evidence, two of which were described as "significant" by McGuire.
"In both images, Cuban's right shoulder is lowered and he appears to be stretching to reach his arm down," McGuire's report says, as quoted by Willamette Week. "In one of the pictures, his arm can be seen behind [the alleged victim] and it appears Cuban is reaching down toward her buttocks."
Shortly after the newspaper published the story, Cuban told the Associated Press that the alleged incident "did not happen."
His attorney, Stephen Houze, strongly denied the allegations against his client.
"These allegations are thoroughly investigated by the Multnomah County District's Attorney's Office and the Portland Police Bureau," Houze said in a statement, as per Willamette Weekly.
"According to the detailed prosecution decline memo, investigators interviewed the complainant's boyfriend and female friend, as well as employees and patrons of the bar, and other persons with Mr. Cuban and no one observed any inappropriate behavior by Mr. Cuban.
"This incident never happened and her accusations are false."
The allegations come only two weeks after the Mavs became embroiled in a sexual harassment scandal.
A report by Sports Illustrated alleged former Mavs president Terdema Ussery, who spent 18 years at the franchise, had made sexually suggestive remarks to a number of women.
Team website reporter Earl Sneed was also twice accused of sexual assault during his spell as a Mavericks employee, including a guilty plea in a case that was dismissed when he met the conditions.
Sneed has since been fired and Cuban told Sports Illustrated that human resources director Buddy Pittman has also been given his marching orders after further details of the report emerged.