Whitney Moore Accuses Max Landis of Abuse, Claims Screenwriter Did 'Horrific, Inhumane Things' to Her
Whitney Moore has accused Max Landis of abusing her, opening up about her relationship with the controversial screenwriter on social media Wednesday. Landis first came under fire for alleged sexual misconduct in 2017. While the actor did not disclose specific details, Moore claimed Landis did "horrific, inhumane things."
"I never thought I would say anything publicly about the things Max Landis did to me because I believed that forgiveness was the correct way to heal. I even defended him, for so long, because I truly believed he was getting better and that the ways he tortured me was isolated to our relationship," Moore wrote in an open letter. "I thought there was no point in sharing the horrific, inhumane things he did to me because publicly condemning someone who is working on themselves is unproductive."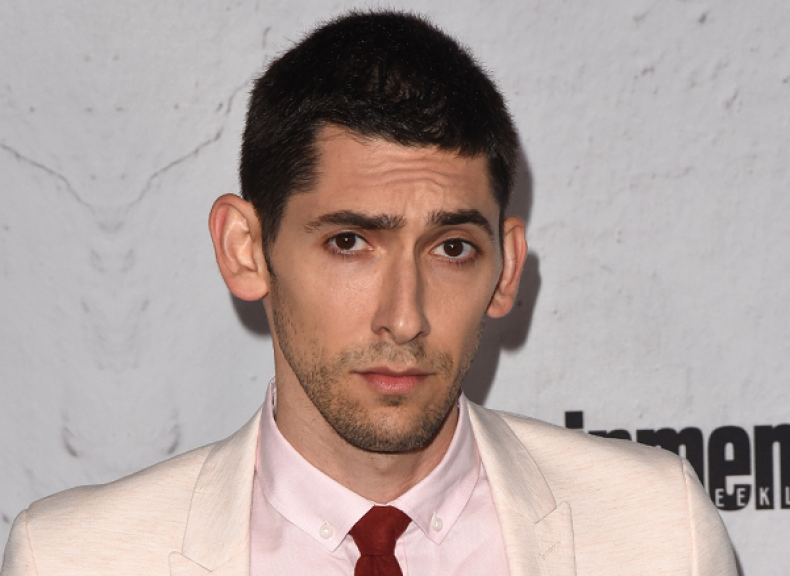 She continued: "Now I know that this was a lie; he never got any better. He hid behind his friendship with me and several other good people so he could continue hurting people behind closed doors and not be questioned."
Moore dated Landis in 2011.
"I'm sorry I ever made him seem safe by my association with him, even peripherally. I have more to say and will do so anonymously because the things he did to me are too humiliating for me to feel ok having my name attached to them, and I never want a person associating him with me EVER. But let me be clear: he is not a safe person to be around," Moore added.
Moore's claims come just months after an anonymous woman wrote a lengthy Medium post revealing The Hollywood Reporter's plans had publish a "meticulously researched" piece on Landis' alleged sexual misconduct and harassment of women. However, the project was shelved because she—along with several others—"were all unwilling to put our real names on the record for fear of harassment."
The anonymous author of the Medium post went on to unveil details of her experience with Landis, including a trip she took with him to Hicksville Trailer Palace in Joshua Tree in June 2012. The woman said she drank "quite a lot more" than usual" and had eaten a "small amount of mushrooms" before Landis tried to force himself on her.
"He grabbed me and pushed me down onto the bed, with his knees holding my thighs apart and his hands holding down my arms so that I couldn't get away. I could feel his erection pressing into me through my clothes, and he was pulling up my shirt," she wrote. "He kept trying to kiss me as I was turning my head from side to side trying to dodge him. I kept saying no. Specifically, I stated the following: 'This is a really bad idea. Stop. Please, no, this is a really bad idea. No, stop.' (Repeated a dozen or so times.)"
Landis, the son of celebrated director John Landis, has remained silent regarding the accusations.
Max Landis penned films like Chronicle, American Ultra and Bright, and was attached to Chloë Grace Moretz's upcoming WWII horror movie, Shadow in the Cloud. He was dropped from the project in light of the ongoing allegations surrounding him. Moretz said Landis will likely still receive credit for his work on the film, but noted those involved in the movie have "completely distanced ourselves from him."
"We've rewritten it several times now. His name is kind of far away from the project," she told The Guardian in April.
Reps for neither Moore or Landis responded to Newsweek's requests for comment.