Screenwriter Max Landis Says He's 'Sick' of Feminist Media Calling Him Sexist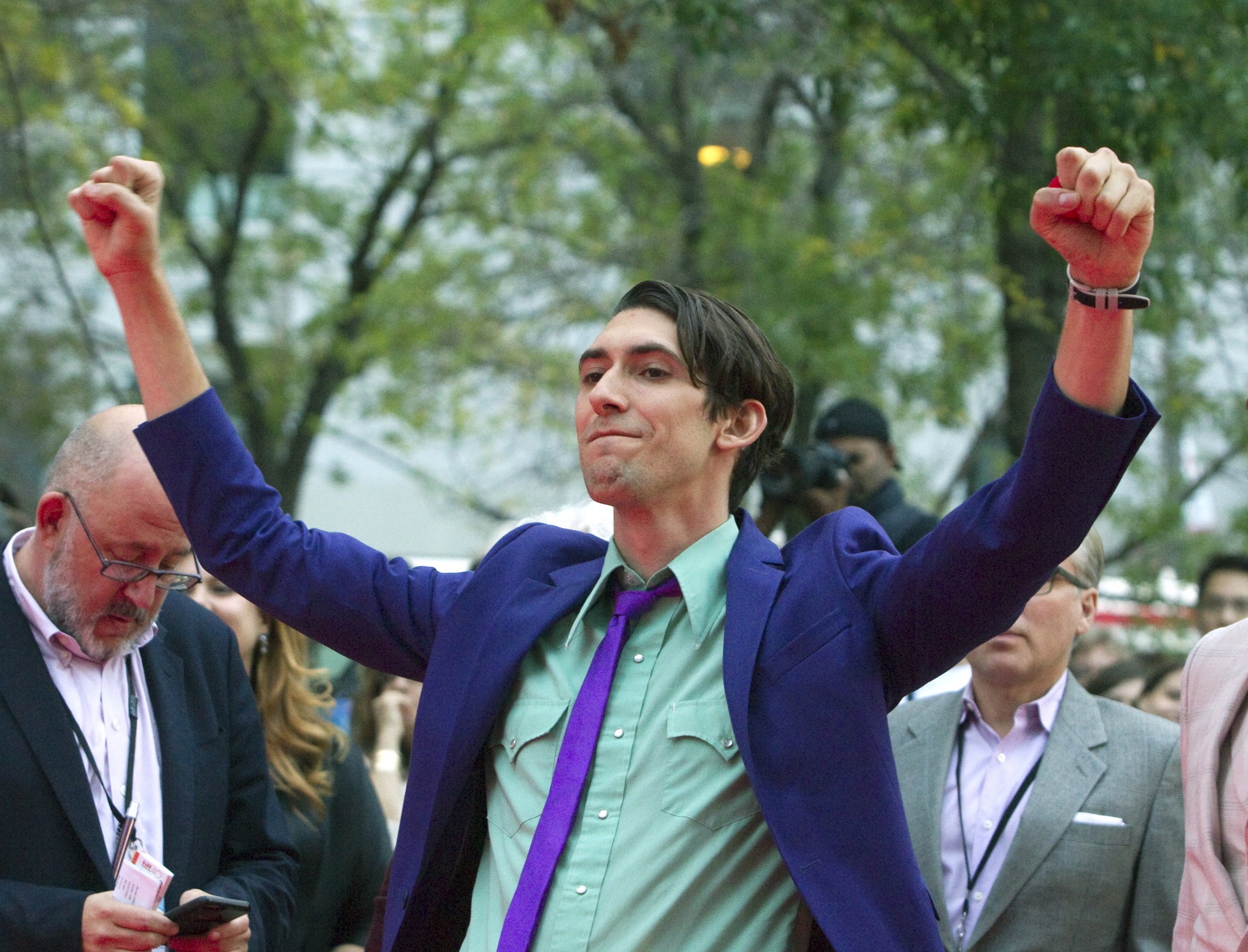 Hollywood screenwriter Max Landis (Victor Frankenstein, American Ultra, and most recently, Dirk Gently's Holistic Detective Agency) has read the recent (and ongoing) criticism of him, and he's not happy about it.
"I'm sick of being a controversial figure," Landis told Newsweek at New York Comic Con on Friday. "If Pajiba, or The Mary Sue, or any of these sites want to interview me, I'm here."
"I'm not a sexist guy," Landis says.
Landis has long been known for his inflammatory comments on Twitter—perhaps most famous is his tweet accusing the lead character of Star Wars: The Forces Awakens of being a "Mary Sue," a term used mainly to describe female characters who are deemed "too competent."
Landis also penned a controversial Twitter response to director Lexi Alexander's comment that Landis's continued success in Hollywood was a product of white male privilege. After Alexander blocked Landis on Twitter, he sent her a personalized video asking why, saying, "Hi Lexi, I'm sorry you don't like me, I like you."
A Vulture profile published Tuesday that painted Landis in a favorable light prompted renewed criticism on Twitter and female-centric media sites, including The Mary Sue writer Teresa Jusino's essay "Hollywood's Insistence on Making Max Landis "A Thing" Is a Symptom of Its Endemic Sexism." Pajiba has posted similar essays in response to Landis profiles in the past.
"It's very easy to take dumb and horrible shit I said six years ago, and trot it out every time there's a new article about me," Landis tells Newsweek." They never engage with me about it. If you want to talk to me about the Force Awakens stuff, I'm here to talk about it."
When pressed to do just that, Landis admitted he did regret the now-infamous Force Awakens tweet, but stands by his original sentiment. "I regret framing it that way. I didn't understand that the term 'Mary Sue' had been co-opted," he said.
He went on to say that on his BBC America Show Dirk Gently, he tries to create equally complex characters, regardless of gender. "But I'm sorry, I'm talking about female characters," he said, interrupting himself. "I don't want to be Joss Whedon. I'm not interested in saying, 'I'm a feminist!' and all this stuff."
"I deserve the scrutiny I'm getting," Landis concluded, "but engage me. Don't make me a figure. I'm not a cartoon."