5 Roles That Defined Max Von Sydow's Acting Career
Actor Max von Sydow died Sunday at his home in France. He was 90 years old.
After minor or secondary roles in a handful of Swedish melodramas, von Sydow became famous internationally for his role as Antonius Block—a knight returned from the Crusades, embittered by the religious fervor of the day—in The Seventh Seal. His movie-spanning chess match with Death (Bengt Ekerot) includes some of the most famous images in movie history, parodied in movies like Last Action Hero (with Ian McKellen donning the black robe).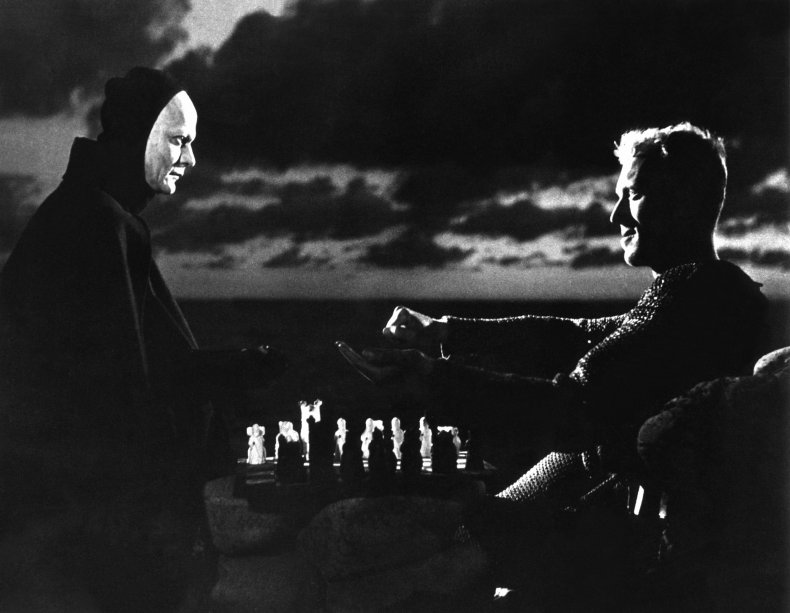 Von Sydow would perform in ten more movies for Bergman, including The Virgin Spring, Hour of the Wolf, and Wild Strawberries.
Tall and lean, with a handsome, world-weary face that cragged over the nearly seven decades of his career, von Sydow always had a powerful screen presence. But his collaborations with Bergman built upon his resonant voice, providing a spiritual power that he would bring to both silly and serious roles—a gravitas that could be authoritative, or, more often, add cavernous depths to an otherwise paper-thin screen villain.
"I've always been bothered by the fact that I am so foreign in the United States," von Sydow said, while promoting his role as a priest in the 1990 made-for-TV movie, Hiroshima: Out of the Ashes. "Only very rarely are foreigners or first-generation immigrants allowed to be nice people in American films. Those with an accent are the bad guys.'
But while von Sydow was dissatisfied with his typecasting as the villainous foreigner, it gave his career a two-sided potency, as he took iconic roles in both the arthouse and the grindhouse. With more than 150 credits to his name, including two Academy Award nominations (for Pelle the Conqueror and Extremely Loud & Incredibly Close), there's no way to easily sum up Max von Sydow. But here are five movies surveying the different phases in this remarkable actor's varied career.
Max von Sydow Movies: 5 Iconic Roles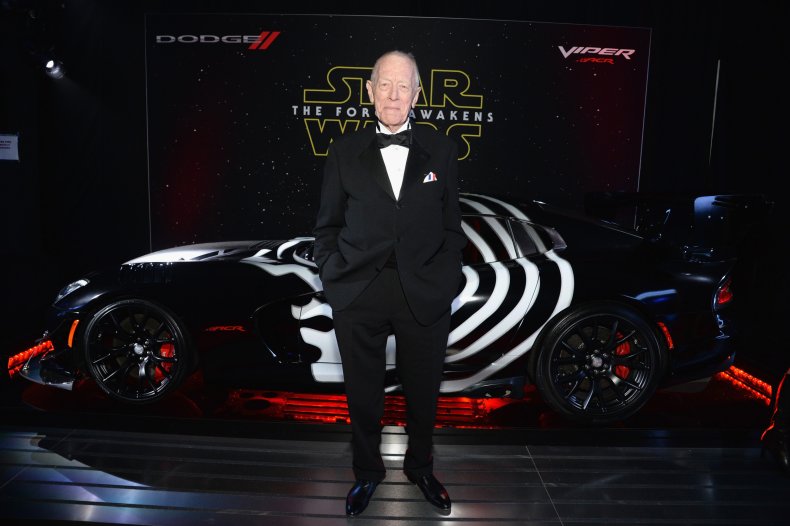 Through a Glass Darkly (1961)
While von Sydow became famous as the avatar of Bergman's spiritual angst in The Seventh Seal, he plays a different, warmer (relatively) role in Through a Glass Darkly. As Martin, the husband to a woman suffering from schizophrenia, von Sydow is a man attempting to hold together modernity and family in the face of deeper and dangerous spiritual eruptions.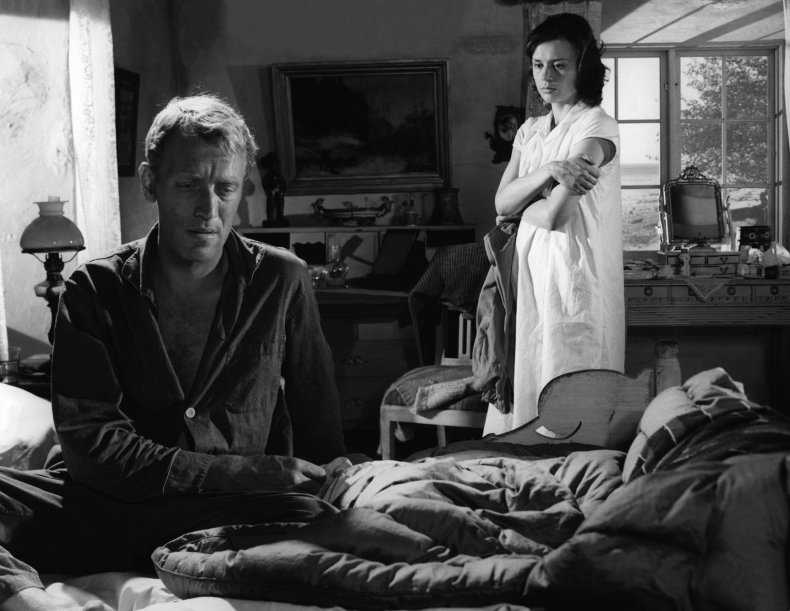 Enamored of his wife, but frustrated and weary from caring for her, in Through a Glass Darkly von Sydow is more down-to-Earth and human than his typical on-screen persona. A drama in three-acts, Through a Glass Darkly is written like a play, but builds all the power of Bergman's more visually striking movies, particularly in a late-film scene where Karin (Harriet Andersson) experiences a vision of God more chilling than any horror movie.
The Exorcist (1973)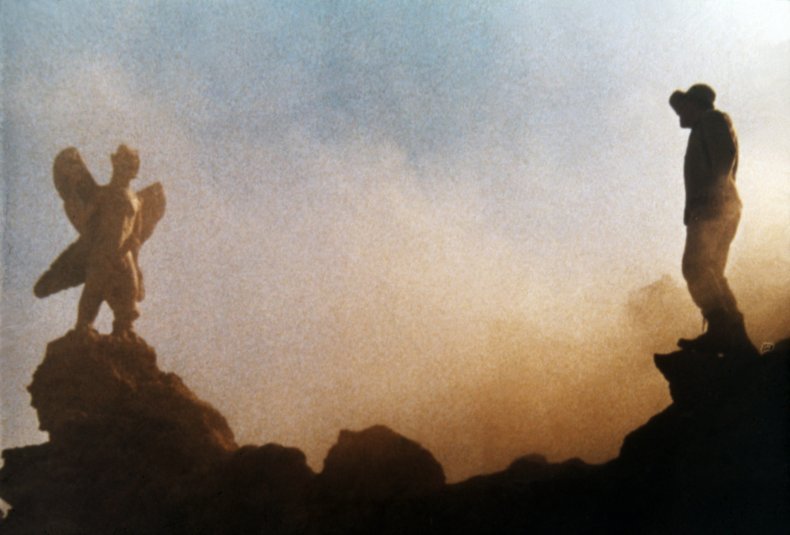 The movie that defined von Sydow's English-language roles for decades, his portrayal as Father Merrin, a spiritual warrior against the demon Pazuzu, remains one of the most iconic in horror movie history. When an actress' daughter is possessed by a demon she's named Captain Howdy, modern medicine can't help her. With the disillusioned and doubting Father Damien Karras (Jason Miller), von Sydow as Merrin launches a spiritual attack—an exorcism—on the entity, with deadly results.
Three Days of the Condor (1975)
Rather than the Old World largesse that would serve him so well in genre movies (like our next pick), Three Days of the Condor demonstrates von Sydow's talent for urbane, European efficiency in Sydney Pollack's conspiracy theory thriller as Joubert, a CIA hitman. Even after slaughtering an office full of intelligence analysts, Joubert maintains a gentlemanly professionalism that captured perfectly the coldblooded precision of the CIA's destabilizing tactics around the world.
Conan the Barbarian (1982)
While von Sydow was practically a sci-fi and fantasy b-movie staple in the 1980s—Flash Gordon (1980), Dreamscape (1984) and Dune (1984) are all worth a watch—it's his minor role in 1982's Conan the Barbarian that feels most representative of his position in Hollywood at the time. Appearing in just one scene, as King Osric, von Sydow's job in Conan was to drip some respectability on the leather and steel with his voice, then get out of the way so Arnold Schwarzenegger can get back to killing.
But what a scene! Tasked essentially with assigning Conan and his allies a mission, von Sydow projects aristocratic condescension, banquet hall joviality and heartbreak at once.
"There comes a time, thief, when the jewels cease to sparkle, the gold loses its luster and the throne room becomes a prison," Osric laments. "All that is left is a father's love for his child."
Shutter Island (2010)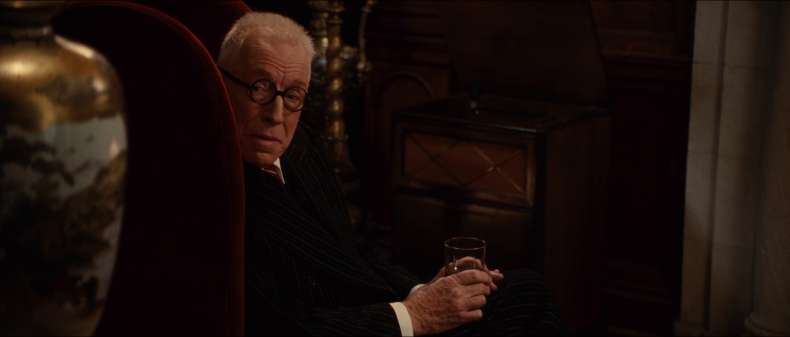 Similar to Christopher Lee, another stentorian actor who found new relevance lending their elevated presence to big budget franchise fare, von Sydow's late career is defined by secondary roles in massive hits like Game of Thrones (Three-Eyed Raven), Star Wars: The Force Awakens (Lor San Tekka) and even the blockbuster video game The Elder Scrolls V: Skyrim. But only Martin Scorsese knew how to employ von Sydow's pulpy and sophisticated qualities together, casting the Swedish actor as the simultaneously psychologically grounded and distinctly mad-scientist-seeming Dr. Jeremiah Naehring.
5 Roles That Defined Max Von Sydow's Acting Career | Culture