Did Maxine Waters Attack Journalist Michael Tracey? In a Parallel Universe, Maybe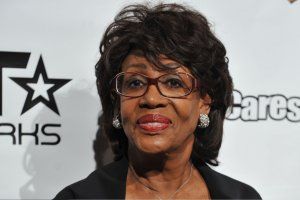 Stipulation #1: Politicians should not attack journalists.
Stipulation #2: Journalists should not lie about being attacked by politicians.
Michael Tracey, meet Stipulation #2.
On Saturday afternoon, Tracey, an iconoclastic journalist known for an acute interest in downplaying the Russia election-hacking narrative, posted on Twitter his exchange with Representative Maxine M. Waters of California, a liberal Democrat who has vociferously called for the impeachment of President Donald J. Trump.
According to RawStory, the instantly infamous confrontation took place in Los Angeles, parts of which Waters represents. She has been in the House of Representatives, representing Southern California, since 1991.
Tracey was trying to ask Waters about her having approved of President Obama cooperating with Russia on the Syrian crisis; it is a point he has made before. Waters was having none of it. She bluntly told Tracey that she was "out to impeach this president," then tried to move past him, uninterested in his questions.
Many must have summoned, upon seeing this tweet, memories of Greg Gianforte, a congressional candidate from Montana, body-slamming Guardian reporter Ben Jacobs, who had the gall to ask Gianforte a question about health care reform.
The truth, however, turned out to be more complex, as video footage of the encounter between Waters and Tracey showed. At worst, she may have swatted his wrist away, after which Tracey smiled into the camera.
Waters has been a target of the right for her anti-Trump position. In March, Fox News host Bill O'Reilly mocked her hair as a "James Brown wig." The backlash over that comment led him to apologize, while Waters tweeted that she was "a strong black woman. I cannot be intimidated, and I am not going anywhere." O'Reilly has since been relieved of his truth-telling duties at Fox News.
Tracey, who was reporting for The Young Turks, is unlikely to see his employment imperiled. But he did come in for relentless mockery on social media, much of which painted him as the very kind of supremely sensitive "snowflake" the right loves to skewer.
In later tweets, Tracey seemed to downplay the encounter, in apparent recognition of the universal derision his initial post had received. But the damage had been done. Nor did everyone see it as merely a laughing matter:
After Gianforte, the Republican candidate in Montana who would go on to win his special election, attacked reporter Jacobs, Tracey offered the following thought on Twitter:
Several days later, he appears to have inadvertently answered his own question.