Maxine Waters Calls Haiti Migrant Treatment 'Worse Than What We Witnessed in Slavery'
Congresswoman Maxine Waters said the images and videos of Border Patrol agents on horseback confronting Haitian refugees at the border is "worse than what we witnessed in slavery."
"What we witnessed takes us back hundreds of years. What we witnessed was worse than what we witnessed in slavery," Waters said at a Wednesday press conference. "Cowboys with their reins, again, whipping Black people, Haitians, into the water where they're scrambling and falling down when all they're trying to do is escape from violence in their country."
"I'm pissed. I'm unhappy and I'm not just unhappy with the cowboys, who were running down Haitians and using their reins to whip them," Waters added. "I'm unhappy with the administration."
This week, videos have emerged showing law enforcement officers using aggressive tactics, including swinging long reins at Haitian migrants who crossed the U.S.-Mexico border near Del Rio, Texas.
Asked about the footage, White House Press Secretary Jen Psaki said on Tuesday that it was "horrible to watch," but that she did not have the full context or additional details, adding, "I can't imagine what context would make that appropriate."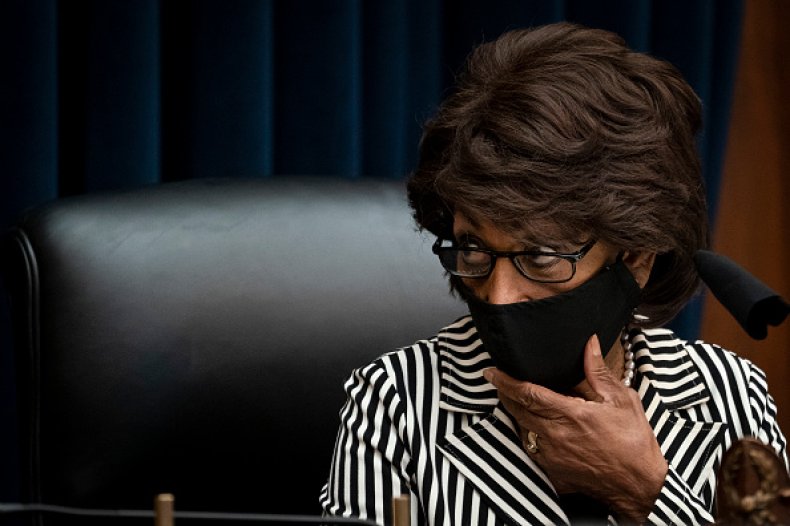 On Wednesday, Waters criticized the Biden administration, suggesting that it was taking an approach to immigration similar to the Trump administration.
"We are following the Trump policy. He is the one that does not follow the Constitution and would not allow those seeking refuge to be able to petition to get into the country," the California congresswoman claimed. "What the hell are we doing here?"
"I want to know, in the first place, who's paying these cowboys to do this work?" Waters said. "They've got to be gotten rid of. They've got to be stopped. It cannot go on."
"We are here and we are organized and we are saying to the president and everybody else, 'You got to stop this madness,'" Waters said at Capitol Hill.
Waters was joined by other House Democrats from the Congressional Black Caucus, the Caribbean Caucus, the Haitian Caucus and the Hispanic Caucus in condemning Border Patrol's treatment of Haitian migrants.
"As we speak out against the cruel, the inhumane and the flat-out racist treatment of our Haitian brothers and sisters at the southern border," Representative Ayanna Pressley said, "We cannot and must not look away in this moment."
"Haitian lives are Black lives and if we truly believe that Black lives matter, then we must reverse course. The Biden administration must immediately and indefinitely halt all deportations of Haitian migrants," the Massachusetts congresswoman stated. "It must affirm and guarantee the right to due process for those seeking asylum and it must use every resource available to support those fleeing this humanitarian crisis on the island."
In recent days, the Biden administration has swiftly begun deporting Haitians who have gathered in the tens of thousands at the southern border.
On Tuesday, the Department of Homeland Security said a total of 4,000 migrants have been either deported or moved to other processing centers along the border.