'We Are Gonna Get Your Tax Returns': Maxine Waters Warns Trump in Speech at MLK Jr. Event
California Representative Maxine Waters said she would obtain President Donald Trump's tax returns in a speech on Friday.
Speaking at the 33rd Annual Dr. Martin Luther King Junior Statewide Celebration, which took place at Harris-Stowe State University, Waters declared that she would get Trump's tax returns.
"So Mr. Trump, you can call me what you want. You can try and interfere with my life in any way that you can. You've got the crazies out there who threaten to kill me, and what I've said to them 'if you shoot, you better shoot straight.' Because I'm not backing down from this fight. I'm not backing down from the fact that we have contributed so much to this democracy," she said in the approximately 50-minute speech, which was posted on the HBCU's Facebook page.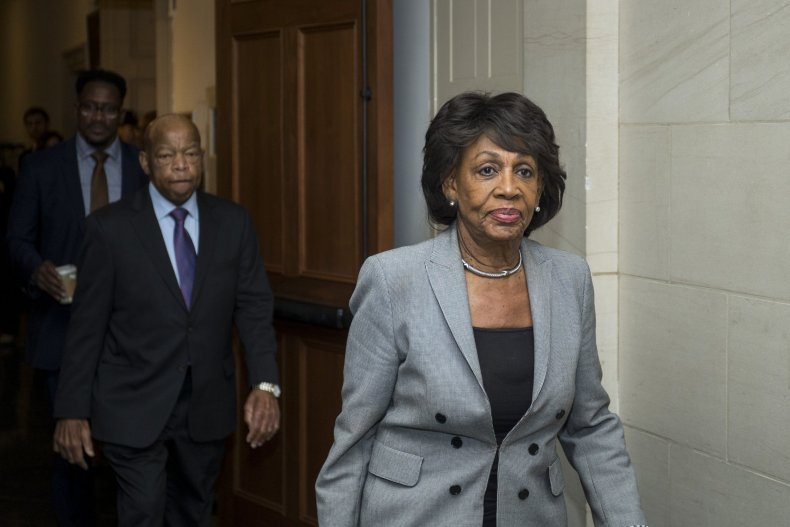 "We've sent our men and our women to war, who fought for this country, and came home and didn't have a place to live, didn't have a job, but they saluted the American flag. And they fought for this country, and you think I'm going to let you stand by? Someone who's done nothing but steal and lie and undermine? We're gonna get your tax returns. We're gonna find out where you money has come from, the way that you have cheated the IRS."
Waters and Trump have previously traded barbs. The president has called the Congresswoman a "low IQ person." Waters tweeted last month that Trump "is a disgusting liar" and wrote that it is "past time for impeachment."
Trump's refusal to release his tax returns has been a focus for Democrats, who speculate that the files will reveal conflicts of interest related to his business deals.
On the campaign trail, the commander-in-chief cited an ongoing IRS audit to avoid releasing his tax returns. He has since indicated he does not intend to release his documents.
Last week, House Intelligence Committee Chairman Adam Schiff said that the body would be launching a broad investigation, which would consider Trump's finances.
The president bristled at the announcement.
"So now Congressman Adam Schiff announces, after having found zero Russian Collusion, that he is going to be looking at every aspect of my life, both financial and personal, even though there is no reason to be doing so. Never happened before! Unlimited Presidential Harassment...." Trump wrote on Thursday.
Republicans have also pushed back against the Democratic attempts to obtain Trump's tax returns. They have characterized the attempts as a "waste of time" and mentioned privacy concerns when discussing their opposition to forcing the president to reveal the documents.