Maxine Waters Meets with CBS Officials after Alexandria Ocasio-Cortez Calls Them Out for Lack of Black Reporters
U.S. Representative Maxine Waters of California said she has been assured by CBS that the company is committed to having more black reporters on air to cover the 2020 presidential election, as the network deals with a debate about diversity.
In a mission statement on its website, CBS Executive Vice President Josie Thomas said the corporation and its divisions "are committed to building an environment that values diversity throughout the corporation and in its business practices."
Related: Ocasio-Cortez slams media outlet for lack of 2020 election coverage diversity
But there has been a groundswell of criticism of CBS after it unveiled its campaign team on January 11 and did not include any black reporters.
On Saturday, U.S. Representative Alexandria Ocasio-Cortez of New York questioned why the network had not assigned "a single black journalist," pointing out that "having a functional understanding of race in America is one of the most important core competencies for a political journalist to have."
And on Tuesday, the NAACP said the decision "further proves the voting power and voices of Black America continue to be undervalued," The Hill reported.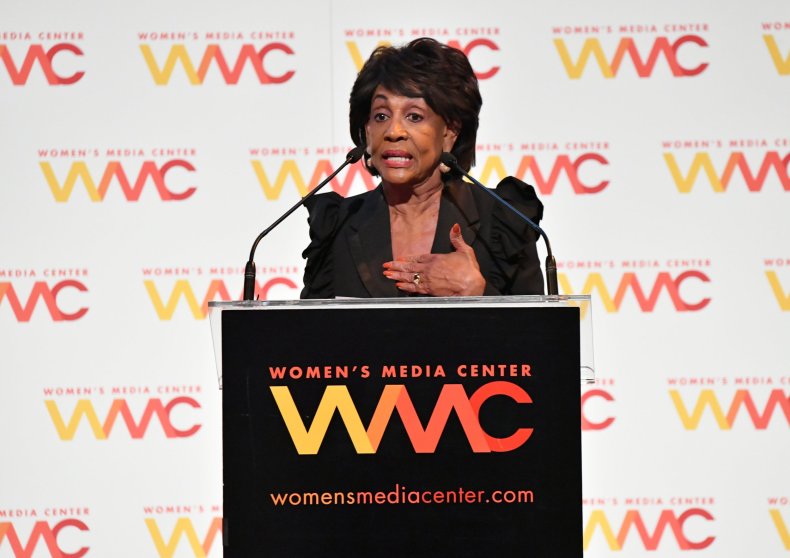 Waters, a Democrat, also weighed in and said that "an explanation is needed" from the network, which she vowed to lobby personally to ensure greater on-air diversity.
Later, Waters said that she had met with CBS and tweeted: "CBS admitted they had a lot of work to do & committed to including Blacks on their 2020 election team & all other teams."
On Sunday, a CBS spokesperson said the team was an only an "initial wave of what will be an outstanding and diverse wave of journalists."
The issue has sparked a lively social media debate about diversity. Josh Kraushaar, politics editor at the National Journal, took issue with Ocasio-Cortez, whom he described as having "media scold" in common with President Donald Trump.
He tweeted: "For what it's worth, the mix of seven embedded campaign reporters looked racially diverse (at least based on last names), with the exception of lacking an African-American.
"If there aren't strict racial quotas for every batch of hires, does it mean a company is racist?" he added.
Ocasio-Cortez, a Democrat, responded by tweeting "one race isn't substitutable for another."
"It doesn't work like that. It's not about 'quotas.' It's about understanding the country you're living in," she wrote.
On its website, CBS describes how it gives opportunities for writers, directors and other talent from different backgrounds. It also has a "diversity blog" with articles about minorities.
A section of the site is called "My CBS journey" where there is a "CBS Diversity Reel." There, staff such as African-American journalists Pat Harvey and Bill Whitaker discuss the opportunities they were given at the network.
Newsweek has contacted CBS for comment.