Maxine Waters Rips into 'Un-American Traitor' Donald Trump in Twitter Rant: 'Lying, Crooked, Tax Evader, Porn Star Fornicator'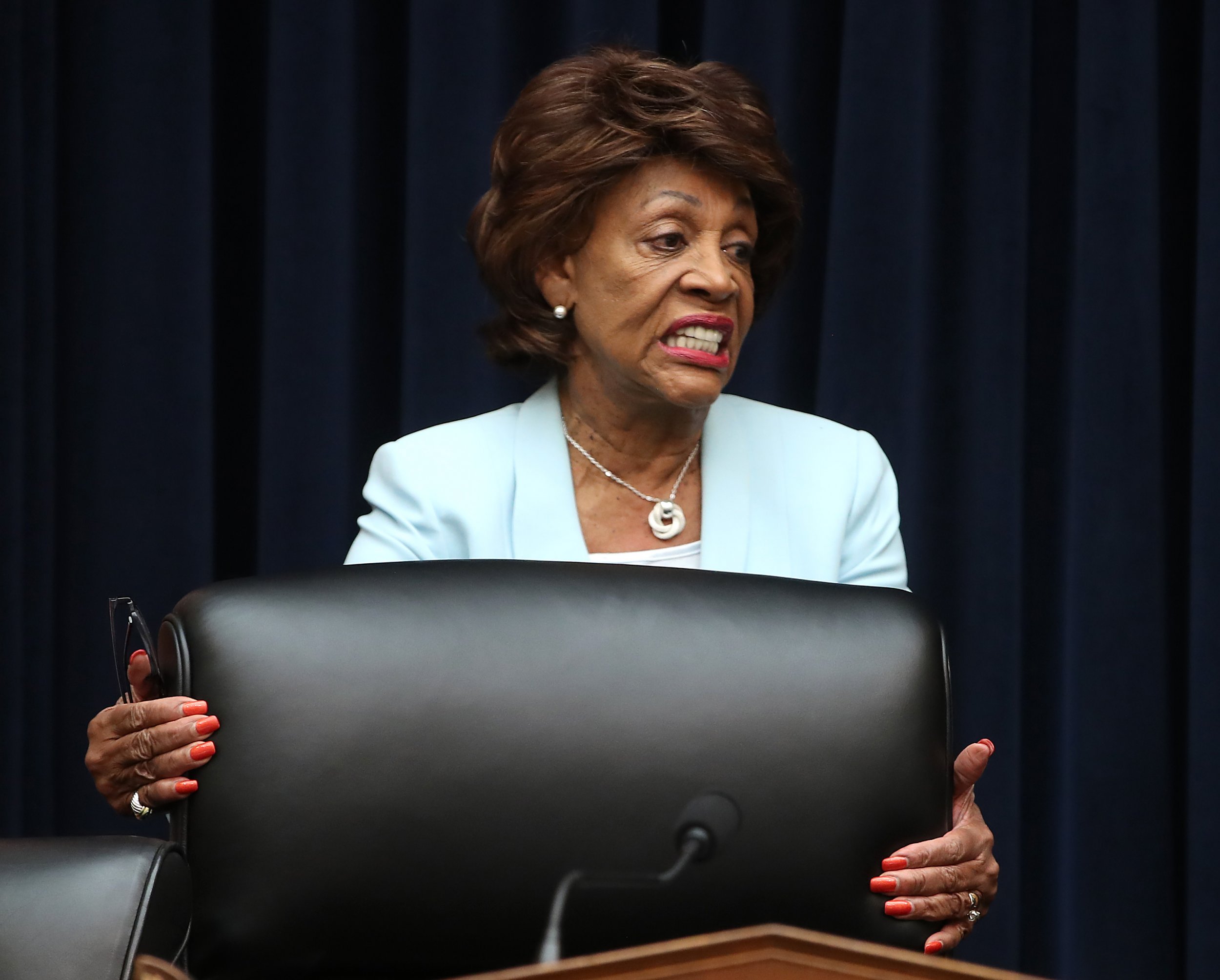 Californian representative Maxine Waters has fired off a tweet storm, calling President Donald Trump "ridiculous" for his response to North Korea's missile tests and to Pyongyang's criticism of former vice president Joe Biden.
Kim called the Democratic front runner "a fool of low IQ" in an article published by North Korea's state-run news service. On a state visit to Japan, Trump tweeted that he "smiled when (Kim) called Swampman Joe Biden a low IQ individual, & worse."
In response, Waters sent out three tweets in succession on Tuesday. She took exception to what she feels is Trump's reluctance to criticize North Korean leader Kim Jong Un after the secretive state's missile tests.
Waters tweeted: "Trump is an embarrassing unAmerican traitor! How dare he denounce and belittle VP Biden on foreign soil on Memorial Day!"
Her next tweet read: "America's disgraceful president is totally out of control! He is now supporting murderous dictator Kim Jong Un who is testing ballistic missiles and threatening the United States. Does Trump's desire to be a dictator supercede the security of his own country?"
The feeling of antipathy between them is mutual. Trump has regularly mocked Waters on the campaign trail, once saying she had a "low IQ." The two regularly spar on social media and in public.
But her criticism of the president got even more personal, when she tweeted: "Low life Trump, lying, crooked, tax evader, porn star fornicator, should take his ridiculous self home, resign, and free us of what we will have to do to impeach him and throw him out of office!"
Trump later insisted that he was actually defending Biden with his tweet. "I was actually sticking up for Sleepy Joe Biden while on foreign soil," Trump said in a tweet on Tuesday afternoon using the epithet he associates with him.
"Kim Jong Un called him a 'low IQ idiot,' and many other things, whereas I related the quote of Chairman Kim as a much softer 'low IQ individual.' Who could possibly be upset with that?"
Meanwhile, Joe Biden's team hit back at Trump for his insults toward the former vice president.
Just as Trump returned to the White House after his visit to Japan, Biden's deputy-campaign manager Kate Bedingfield said: "To be on foreign soil, on Memorial Day, and to side repeatedly with a murderous dictator against a fellow American and former vice president speaks for itself," Politico reported.
Biden is the front runner for the Democrat ticket for the 2020 presidential election. He has said he is reluctant to get into a "mud wrestling match" with Trump.
"There's so many nicknames I'm inclined to give this guy. You can just start with clown," Biden said during a private fundraiser, according to Politico.
This story has been updated to emphasize the motive for Maxine Waters anti-Trump tweets.