Maxine Waters Warns Liberals, Trump Critics are 'Walking Targets,' Condemns Release of Alleged White Nationalist 'Terrorist'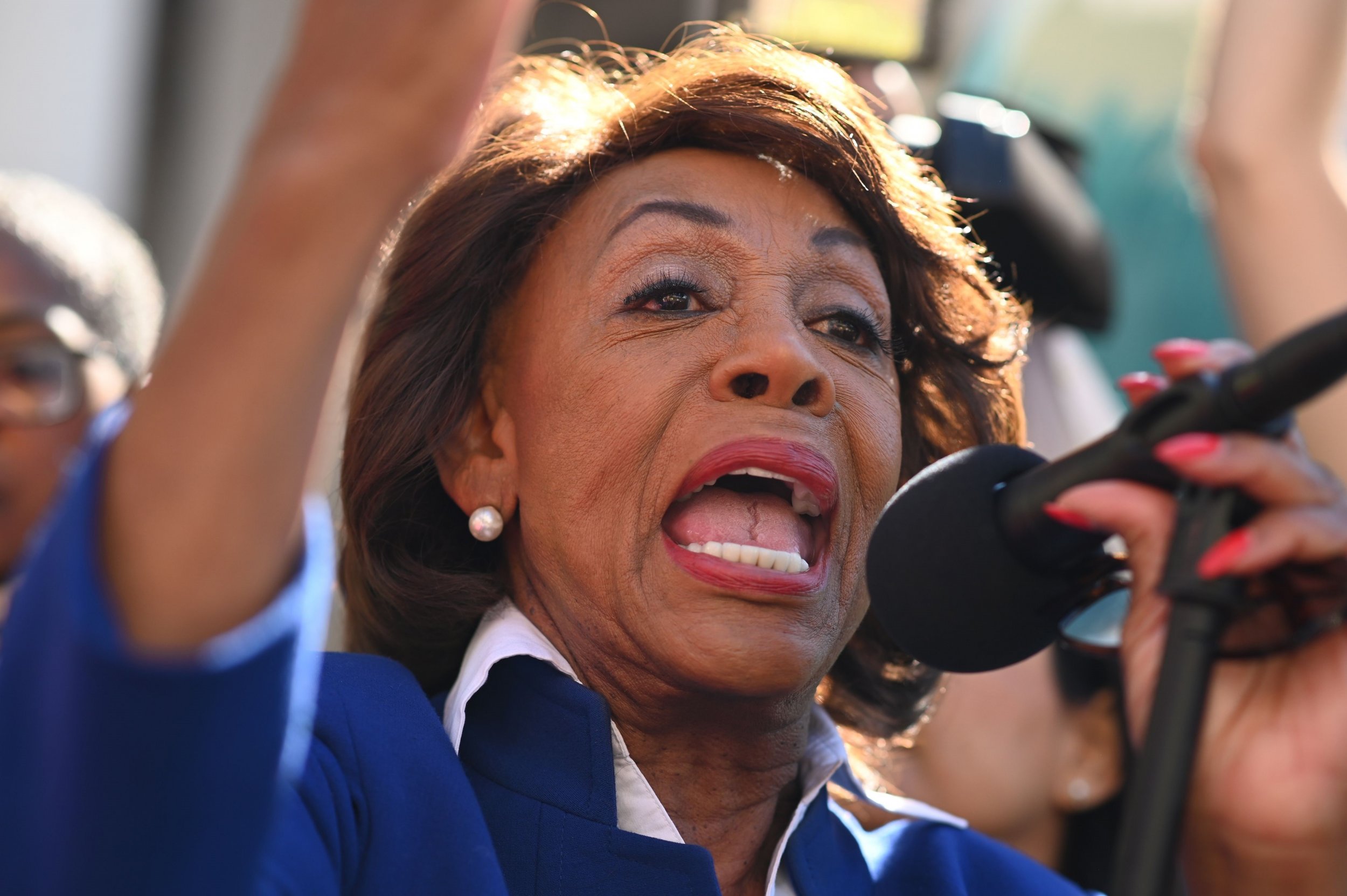 California congresswoman Maxine Waters has warned that Democrats, members of the news media and all other critics of President Donald Trump are "walking targets" after a judge ordered the release of Christopher Hasson, a self-proclaimed white nationalist and Coast Guard lieutenant who was believed to be plotting a domestic terror attack.
A federal judge in Maryland said last week that Hasson would be released from detention pending his upcoming trial on drug and weapons charges. Federal prosecutors said Hasson planned to try to start a "race war" targeting Waters, House Speaker Nancy Pelosi, Rep. Alexandria Ocasio-Cortez and several other Democratic Trump critics.
Responding in a statement, Waters said she was "appalled" by Magistrate Judge Charles Day's decision, and cautioned there is a "growing list of radicalized white supremacist neo-Nazi sympathizers who are all supporters of President Trump."
"This is outrageous. Federal agents found 15 firearms, many rifles, and over 1000 rounds of ammunition inside of Hasson's basement apartment in Silver Spring, Maryland – mere miles from the Capitol where many of his targets work," the California Democrat said in the statement. "Hasson described himself as a white nationalist for over 30 years and advocated for focused violence in order to establish a white homeland."
"[H]e targeted members of the press from networks and outlets the president has referred to as 'enemies of the people.' There is no reason this white nationalist should be free to potentially carry out additional threats if he so desired," she added.
Though Waters stated in no uncertain terms that she believes, "Christopher Hasson is a terrorist," he has not yet been charged with any act of terror. Hasson was first charged in February with several counts of unlawful possession of firearms, possession of narcotic opioids and if convicted would face up to 31 years in prison.
Unlike the New York state man arrested last month for allegedly making death threats at Congresswoman Ilhan Omar, Hasson has not yet been accused of directing threats toward Waters or others.
However, in a February court document arguing in favor of Hasson remaining in custody pending trial, federal prosecutors stated that Hasson "intends to murder innocent civilians on a scale rarely seen in this country."
Prosecutors said the drugs and firearms charges Hasson was indicted on "are the proverbial tip of the iceberg," and called him a "domestic terrorist, bent on committing acts dangerous to human life that are intended to affect governmental conduct."
However, with no actual terrorism charges brought against Hasson, Day concluded he had little choice but to order Hasson's release. However, the defendant remained in custody while Hasson's attorney was given time to arrange acceptable release conditions, such as where he would reside, limitations on his movements and restrictions on access to firearms or computers.
Hasson is due back in court next week on the matter of his possible release. Prosecutors have expressed their intention to appeal the issue if release is granted.
"These extremists are becoming more vocal and brazen in their efforts," Waters said in her statement. "I have been the target of several very serious threats from across the country in the last year because of my vocal opposition to the Trump Administration's policies."
Last week, Waters demanded to know why Attorney General William Barr is "silent" about Hasson's potential release. She called on the U.S. Department of Justice to take action, "lest anyone presume the Administration implicitly condones the federal judge's decision to go easy on a white nationalist."
Waters concluded, "Moreover, members of Congress must now recognize that many of us who have taken hardline positions against the Trump Administration are walking targets and we must use every resource at our disposal to protect ourselves since we cannot expect any assistance from the current Administration."