Maxine Waters's 'Take Trump Out' Remark Was About 'Assassination,' Not 'Impeachment,' Says Fox News Guest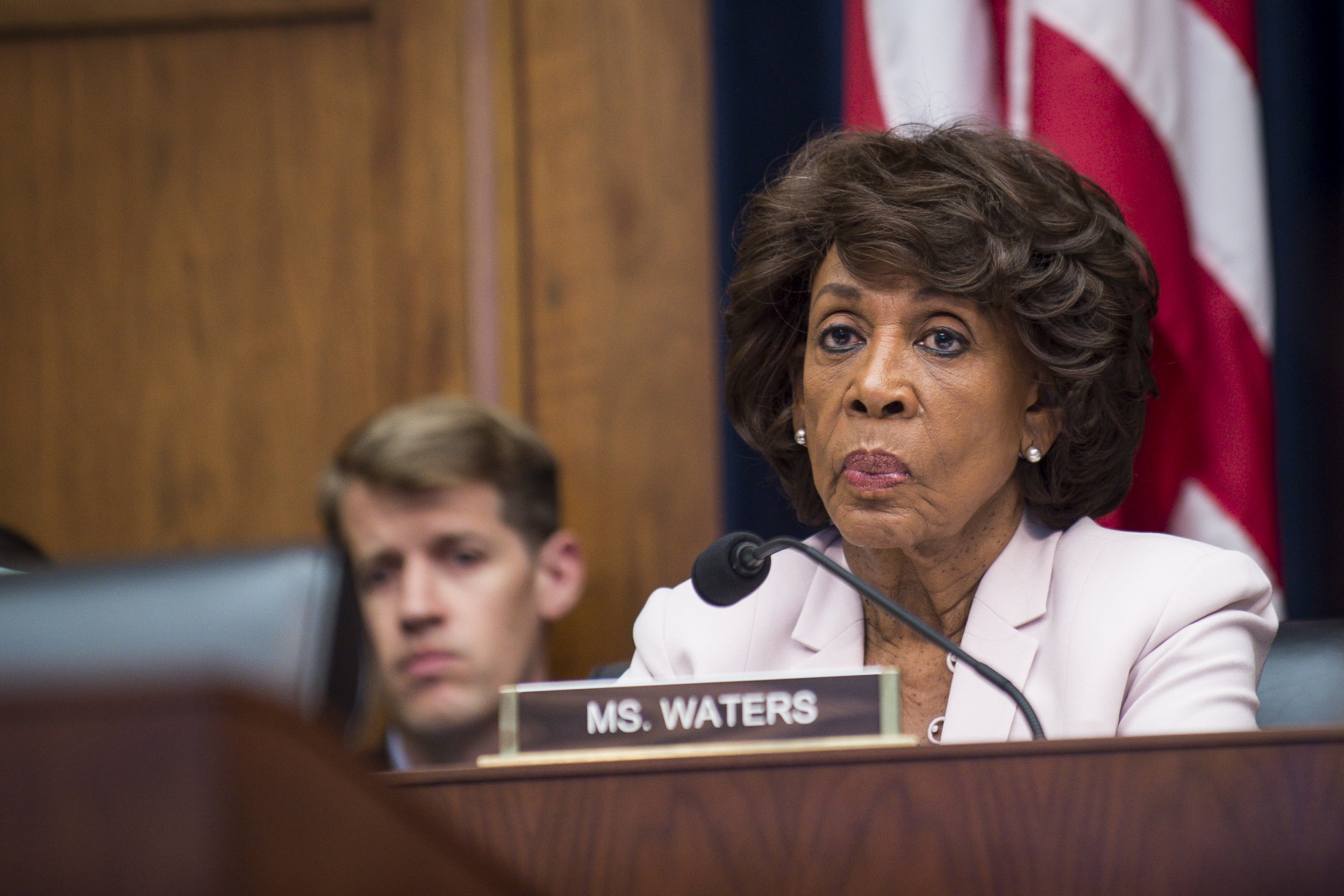 A guest on Fox News Monday said that Democratic Representative Maxine Waters's call to "take Trump out" was the sort of talk that "leads to assassination attempts on Republican lawmakers." Waters, who represents California, said that "I will go and take Trump out tonight" during an event in New York City earlier this month.
Related: Trump colluded with Russia and will be impeached, says Maxine Waters
Appearing on morning show Fox and Friends, conservative commentator Lawrence Jones claimed that Waters's words had dangerous implications, particularly in the wake of the June shooting at a Republican congressional baseball practice that left House Majority Whip Steve Scalise in intensive care.
"I'm a free speech person and I'm a libertarian, but when you incite violence that should be investigated," Jones said. "I'm not so concerned about Maxine Waters; I'm concerned about the people that listen to her—the people that tried to assassinate Republican congressmen at a baseball field. This is the type of behavior that sends these people out to assassinate Republicans."
Jones's fellow guest, Democratic strategist Michael Starr Hopkins, retorted that, while Waters's language was loose, he believes she was referring to impeachment.
Among Democrats, Waters has been the most outspoken advocate of impeaching President Donald Trump. She has accused him of obstructing justice and has said there was collusion between the Trump campaign and Russia's attempts to fix the election, even as investigations into that interference remain ongoing. Waters has also called for others to follow her lead in pushing for the president to be removed from office.
Jones, though, disputed that Waters's latest comments represented merely her latest call for impeachment.
"'Hey, let's go get the president,' that's essentially what she was saying," he said. "It's pretty clear what she said. She could have said impeachment if she wanted impeachment. She talked about essentially assassinating the president."
Even Starr Hopkins said that Waters should clarify her "irresponsible" remarks. At the time of publication, a Waters spokesperson had not responded to a request for comment.
This is not the first time that Trump supporters have become enraged about what they have claimed are comments that represent inciting violence against the president. In May, comedian Kathy Griffin lost a job with CNN, and was the subject of a Secret Service investigation, after the huge backlash to her stunt in which she posed with a bloodied, severed head of Trump.
Soon after, there was a similar outcry over a production of Shakespeare's Julius Caesar in New York, in which a Trump-like leader was killed. Several sponsors pulled out, despite some having backed other performances in which a leader resembling President Barack Obama was assassinated.