'His Lawsuits Aren't Doing Any Good': Maxine Waters Says Trump's Efforts to Halt her Probe Are Futile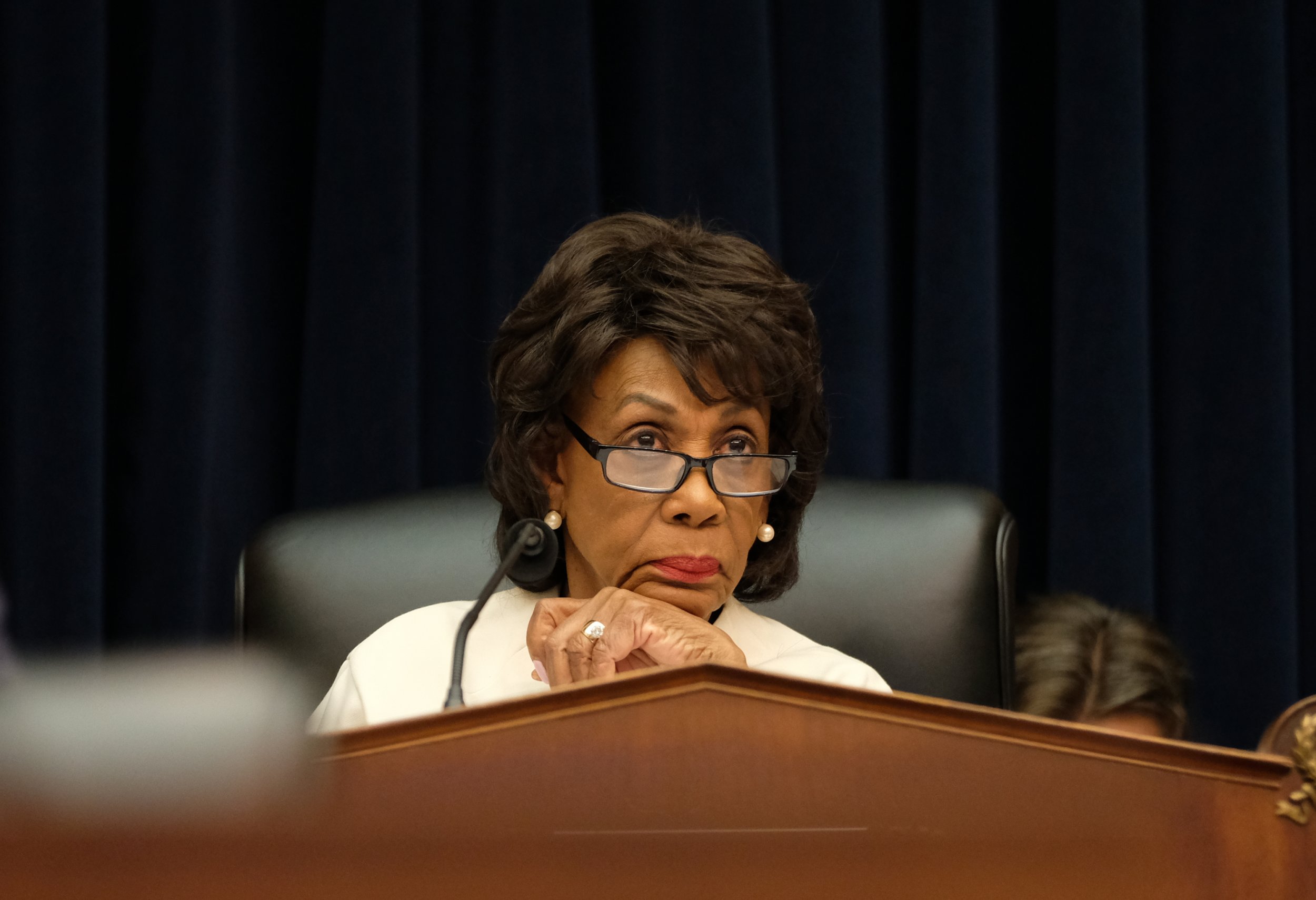 A top House Democrat investigating Donald Trump's personal and business finances said the president's attempt to quash her committee's investigation through legal recourse was pointless, arguing that the oversight power of Congress and the banking giants she's seeking information from are on her side.
"The president will do anything and everything he can to obstruct justice," Representative Maxine Waters, a California Democrat and chair of the House Financial Services Committee, told reporters Tuesday. "He will do everything that he can to shut down an investigation. He has cast a gauntlet, and he has said that he's going to fight."
Trump and his family filed a federal lawsuit on Monday in New York against Deutsche Bank and Capital One to block subpoenas that Waters and Representative Adam Schiff, chairman of the House Intelligence Committee, had issued to the banks. The Democrats requested years' worth of financial records on the president, his businesses and his family members. The banks have long worked with the Trumps.
Waters expressed confidence that Trump's effort to halt her congressional probe would fail, because both banks have been cooperating with her request for records. The lawsuit by the president's attorneys said that Deutsche Bank, absent a court order, was prepared to begin producing documents to the committees by May 6. Capitol One also indicated it was prepared to provide documents by that date.
"We have representation from Deutsche Bank and Capitol One that they will cooperate with us. So, he can file his lawsuits," Waters said. "[The banks] need a subpoena in order to…give us the documents. They've said they will cooperate. So far, [Trump's] lawsuits aren't doing any good."
Trump has also sued Representative Elijah Cummings, a Maryland Democrat and chairman of the House Oversight Committee, to block a separate subpoena for financial records from the president's accounting firm.
Deutsche Bank, a German institution that's landed itself in hot water with previous money-laundering schemes, said in a statement it was "committed to providing appropriate information to all authorized investigations and will abide by a court order regarding such investigations."
The lawsuit by the Trump family was just one small part of the escalating battle between House Democrats and the president in the wake of the Mueller report. The Democratic Party is weighing its options for impeachment as it tries to conduct congressional investigations into Trump's finances and his actions detailed in the special counsel's 448-page report. Trump has vowed he will "[fight] all the subpoenas," and the White House has refused to cooperate with requests for documents and has directed current and former officials to defy subpoenas to testify.
Filed on behalf of Trump, Donald Trump Jr., Eric Trump, Ivanka Trump and the Trump Organization, the lawsuit revealed the wide scope of information, going back decades, that Waters and Schiff have sought through their subpoenas. That information includes "all banking and financial records not just concerning the individual plaintiffs but also their own family members." In some instances, the Trump lawyers argue, the subpoenas requested financial information from the children and grandchildren of the Trump family, in addition to information from when the president's oldest children were minors.
Trump's personal lawyers called the subpoenas "unlawful and illegitimate" in a statement, saying they filed the lawsuit to "protect the privacy rights of the President, his family and their businesses."
In his testimony to Congress in February, former Trump lawyer Michael Cohen said that Trump had inflated his assets to Deutsche Bank when applying for a loan to bid on NFL team the Buffalo Bills.