Jeff Sessions Should Be Removed from United Methodist Church Over Child Separation Policy, Says Maxine Waters
Democratic representative Maxine Waters of California praised members of the United Methodist Church Wednesday, after more than 600 of them issued a formal complaint against fellow church member Attorney General Jeff Sessions over the Trump administration's "zero tolerance" immigration policy.
"Thank you to the 640 UM church members for bringing charges against AG Jeff Sessions for his immoral attack on families and children in the name of the Bible," she tweeted. "Separating children from their parents demands an investigation by the church. Kick him out in the name of the Lord!"
The church's complaint charged that Sessions violated the United Methodist Church's book of Discipline as well as its code of laws and social principles. The document listed immorality, racial discrimination and child abuse among the charges.
"Advocacy for an implementation of documented practices that indefinitely separate thousands of young children from their parents; holding thousands of children in mass incarceration facilities with little to no structured educational or socio-emotional support," the charge for child abuse said.
"He is ours, and we are his," the Church added about Sessions. "As his denomination, we have an ethical obligation to speak boldly when one of our members is engaged in causing significant harm in matters contrary to the Discipline on the global stage."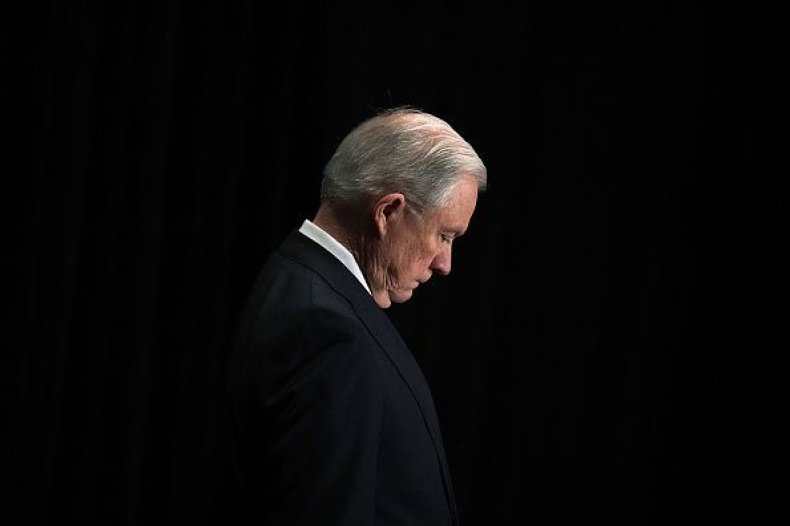 Sessions announced the Trump administration's "zero tolerance" immigration policy in April. The heightened border security policy included provisions that allowed families that cross the border illegally to be seperated. "If you are smuggling a child then we will prosecute you, and that child will be separated from you as required by law," Sessions said. "If you don't like that, then don't smuggle children over our border."
The Reverend David Wright, who organized the charges against Sessions told Newsweek Tuesday the church's actions were "very, very rare."
"A week ago, I couldn't have imagined doing this," he said. "[We're] hoping for a change in Mr. Sessions's heart, that he will not only step back and stop the things he's doing with his social and political power that are causing such significant harm but that he would then use his power to bring repair, bring healing and reunite families."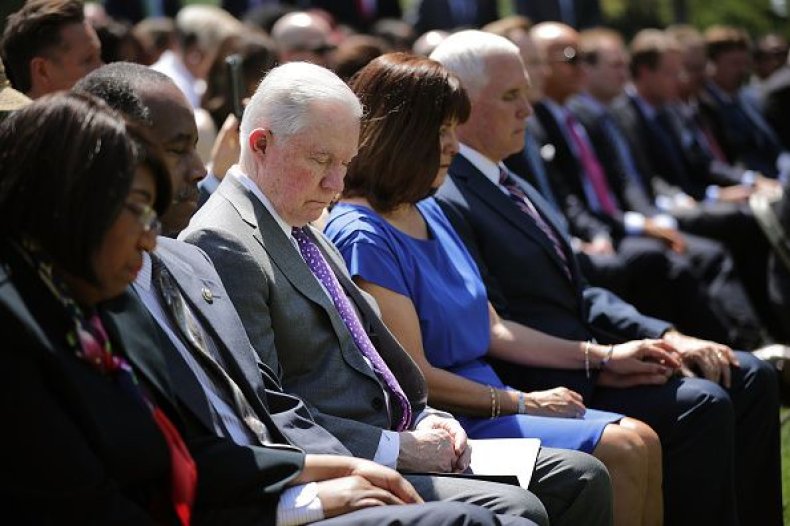 President Trump has repeatedly blamed Democrats for the policy, despite the fact that it was implemented by his administration.
"It's the Democrats fault, they won't give us the votes needed to pass good immigration legislation," he tweeted Wednesday. Senate Minority leader responded to Trump's claim that Democrats are responsible for the policy in a statement that said, "As everyone who has looked at this agrees, this was done by the president, not Democrats."