May the 4th be With You: All the Best 'Star Wars' Day Memes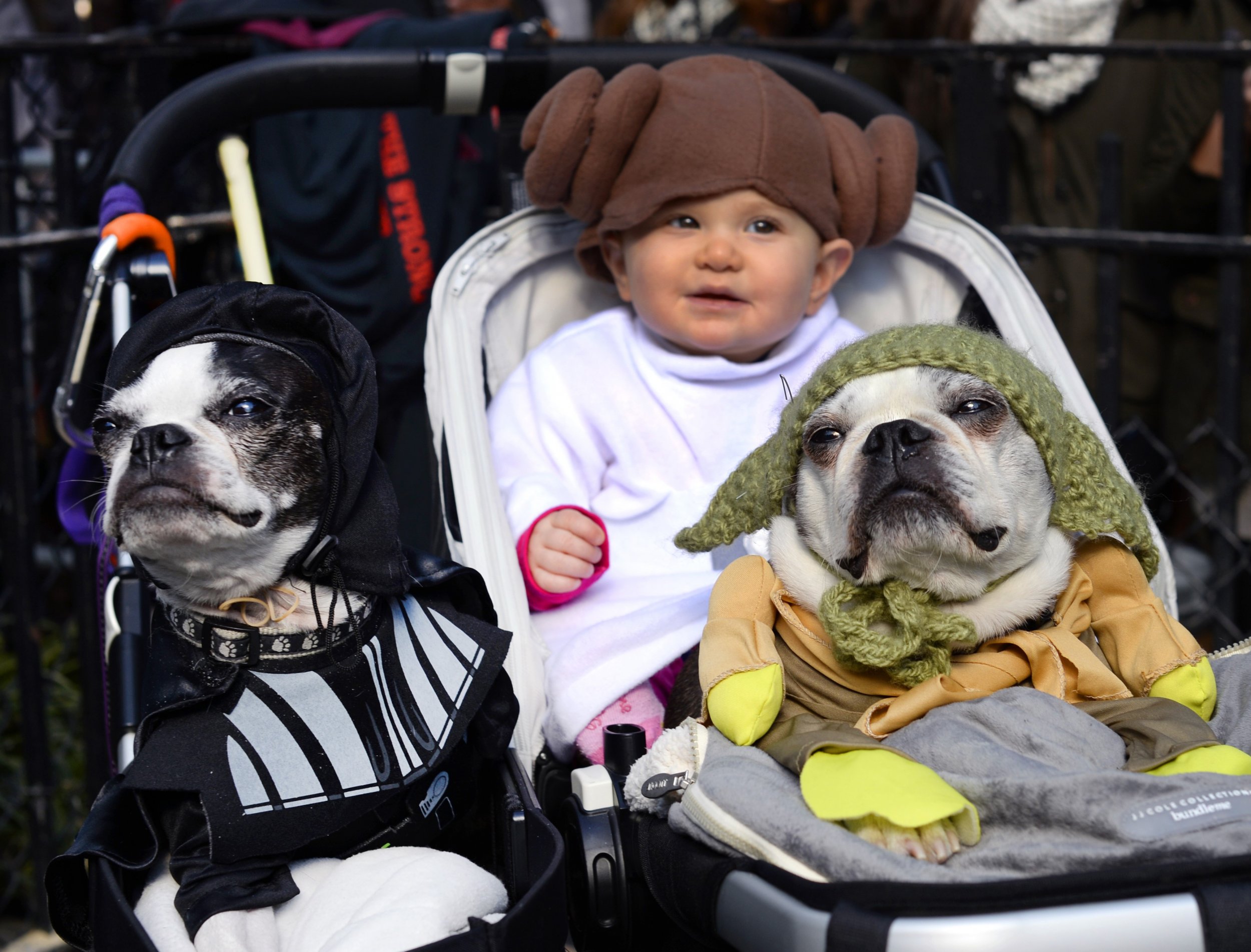 Happy Star Wars Day and May the 4th be with you. Few movie franchises can claim a whole day celebrating their existence, but then again few movie franchises have spawned as many films, spanned as many decades or amassed as many fans as Star Wars.
Coined as a pun on the popular Star Wars catchphrase "May the Force be with you," May the 4th has long been synonymous with the sci-fi saga. In fact, the entire month of May holds special resonance with George Lucas's multibillion-dollar-grossing series: It was way back on May 25, 1977, that the very first Star Wars film, Episode IV: A New Hope, was released. The subsequent films in the original trilogy—Episode V: Empire Strikes Back and Episode VI: Return of the Jedi—were released in May, too, and the tradition continued with the (better forgotten) prequel series released between 1999 and 2005.
It's partly due to films such as Star Wars (and Jaws) that the month of May has gone on to mark the start of summer blockbuster season—when film studios release their big tentpole movies. (Fun fact: George Lucas's birthday is May 14, too.)
Since acquiring the Star Wars rights in 2012, Disney broke with tradition by releasing 2015's The Force Awakens in December, although it still managed to make multiple box office records. Future films in the saga—five are still to come, including spin-off Rogue One this year—are also earmarked for December.
But that hasn't diminished the importance of May the 4th. Under the auspices of Disney, the fan celebration has become a marketing department's dream: There are tie-ins at various Disneyland resorts around the world, offers on wide-ranging merchandise including DVDs, toys, books and costumes, and even a Star Wars cruise. Disney has also enlisted Daisy Ridley—who plays Rey in the new films—as part of its Force for Change charity drive that has already raised $2 million (Disney is matching the first $1 million raised).
Watch:
Of course, Star Wars celebrations aren't just limited to May the 4th. The annual Star Wars Celebration convention will be held in London in July with Luke Skywalker actor Mark Hamill among the attendees.
How can you celebrate Star Wars Day?
Many fans will be holding marathons of the seven Star Wars films already released. A movie marathon would only be half complete without snacks and inventive fans have come up with Force-inspired treats such as tie fighter-shaped cheese and crackers and, our personal favorite, lightsaber skewers using grapes, raspberries and other fruits. We're also drooling over these cookies:
Bonus points if you dress up as Darth Vader or replicate Princess Leia's famous buns.
Or just stay in your pajamas and join the celebrations on social media using the hashtag #StarWarsDay.
The best memes
Star Wars Day is in full swing and already we've seen some genius tweets in honor of the franchise. Check out some of the best memes below: