Tweeting About #MayThe4th? Disney Wants to Make One Thing Clear First
Disney is urging followers on social media to share their favorite Star Wars memories to "Celebrate the Saga" on May 4, the day that—thanks to a pun on "May the Force be with you"—is now widely commemorated as Star Wars Day. But before you take part, it'd be good to keep another tweet from the Disney+ Twitter account in mind.
According to a tweet shared on Monday, Disney believes that if you use the social media hashtag #MayThe4th, you're tacitly agreeing to Disney's Terms of Use—a detail that's prompted a flurry of indignation from Star Wars fans.
"Reply with your favorite #StarWas memory and you may see it somewhere special #MayThe4th," the official Disney+ Twitter account shared, before replying with another message and a link to Disney's terms of use. "By sharing your message with us during #MayThe4th, you agree to our use of the message and your account name in all media and our terms of use."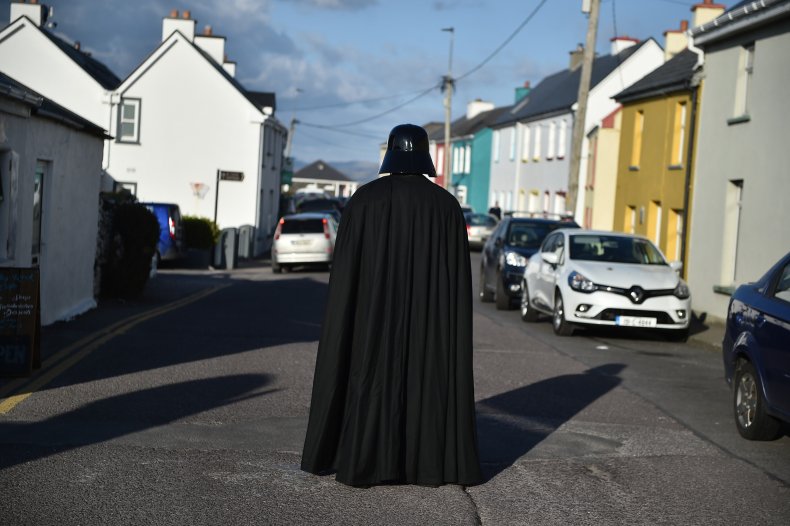 While the exact plans for the #MayThe4th tweets have yet to be revealed, the Disney+ account has since sought more explicit permissions from multiple users, requesting that people respond "YES" to permit their tweets' use on Disney social media platforms. They have also since clarified, narrowing their claim to replies to their tweet, rather than everything under the #MayThe4th hashtag.
Disney's terms of use claim to "govern your use of all of the Disney products" and describes itself as a contract agreed to when using Disney products, which may not be used if you do not agree or have not read and understood its stipulations. The terms of use describe usage rules, limitations on liability, license restrictions and other fairly standard intellectual property boilerplate.
A section on submissions and user-generated content includes disclaimers that nothing creative shared with Disney creates a fiduciary relationship or expectation of "compensation or consideration of any type." While not claiming ownership over user-generated content, the terms of use outline how user-generated content grants Disney "a non-exclusive, sublicensable, irrevocable and royalty-free worldwide license" across "all media formats and channels now known or hereafter devised."
Though the content of tweets constitutes intellectual property owned by the tweet's creator, Twitter retains a "worldwide, non-exclusive, royalty-free license" to use the content of tweets within its own terms of service, which allows people to share, embed and retweet without obtaining the individual permission of any Twitter user. So while the content of tweets is copyrightable, the tweet itself is presumptively public and shareable within the confines of Twitter's intended use.
All of this means that Disney will likely share tweets in fairly standard ways, but that hasn't stopped people from objecting to the attempt to take additional ownership over the hashtag. Replies include pushback from Mystery Science Theater 3000 writer and cast member Bill Corbett and thousands of others.
Newsweek has reached out to Disney+ with questions regarding both the Disney terms of use and its plans for where people may see their Star Wars memories shared, but did not hear back in time for publication.
While "May the Fourth be with you" has made Star Wars Day an unofficial holiday for years, the event has become more established since the Disney acquisition of Lucasfilm and the Star Wars movie franchise in 2012. The day has since served as a major platform for merchandise sales and fan events.
Strangely enough, while modern "May the Fourth" celebrations can be traced to a little more than a decade ago on social media, the concept may have first been conceived in 1979—two years after the release of the original Star Wars—by the United Kingdom's Conservative Party. On May 4, 1979, the Tories bought a newspaper ad to celebrate Margaret Thatcher's first day in office. It read: "May The Fourth Be With You, Maggie. Congratulations."