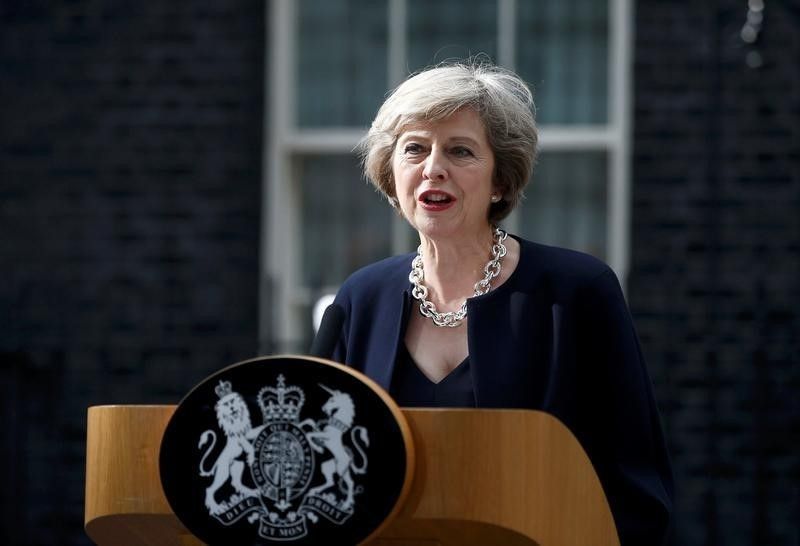 British Prime Minister Theresa May said on Saturday Sino-British relations were in a golden era but made no mention of a looming row with Beijing over her suspension of a partly Chinese-funded nuclear power station deal.
The issue will be high on the agenda of her meeting on Monday at a G20 meeting in China with President Xi Jinping.
In July, May suddenly postponed plans for the building of the first new British nuclear plant in 20 years, saying she wanted to review the 18-billion pound ($24 billion) project, one-third of which was being financed by Chinese investors. Newspapers said she was concerned over possible security implications of the deal although no official specific reason has been given.
Speaking as she left for the G20 meeting, May said: "This is a golden era for UK-China relations and one of the things I will be doing at the G20 is obviously talking to President Xi about how we can develop the strategic partnership that we have between the UK and China."
British officials said on Friday May would not be making a decision on the Hinkley Point plant in southwest England in the next few days.
Hinkley Point is seen as the frontrunner to closer ties with China on nuclear issues, paving the way for tens of billions of dollars of investment and another two nuclear power plants with Chinese involvement.
The G20 will be May's international summit debut after Britain's shock vote in June to leave the European Union led to the resignation of her predecessor, David Cameron. She will meet U.S. President Barack Obama on Sunday and Indian Prime Minister Narendra Modi on Monday, as well as addressing all G20 nations during a trade-focused summit session.
"The message for the G20 is that Britain is open for business as a bold, confident, outward-looking country and we will be playing a key role on the world stage," she said in a statement.
"My ambition is that Britain will be a global leader in free trade."