Theresa May Plans On 'Ending Freedom of Movement Once and for All' After Brexit
Britain's prime minister announced Monday that the government will pick and choose who can enter the country after it leaves the European Union.
Theresa May's plans would be a reversal from current EU law, which allows all member countries and those in the European Economic Area to live and work in the U.K. without a visa.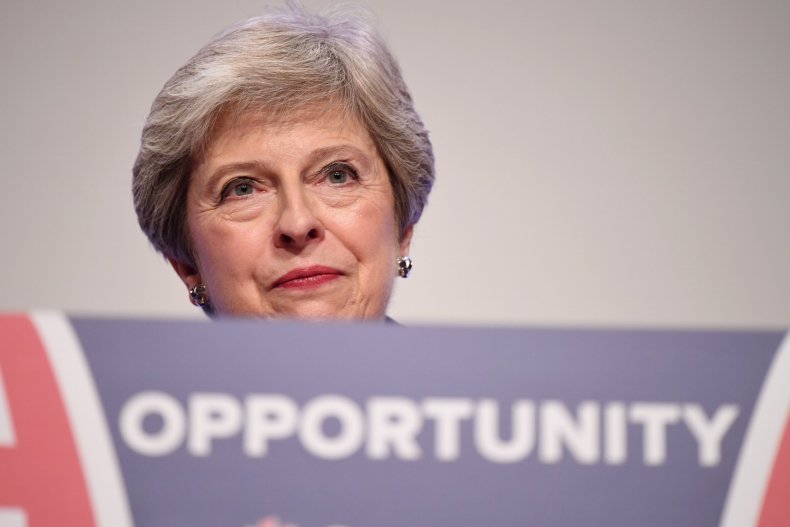 "Two years ago, the British public voted to leave the European Union and take back control of our borders. When we leave we will bring in a new immigration system that ends freedom of movement once and for all. For the first time in decades, it will be this country that controls and chooses who we want to come here," a statement released by May's office said, according to Politico.
"For too long people have felt they have been ignored on immigration and that politicians have not taken their concerns seriously enough," the prime minister continued.
The proposed policy, which would treat EU citizens the same way as people from other countries, will curb the amount of low-skilled workers allowed into the U.K., a move that has angered some EU politicians.
"We will never accept discrimination based on skills and on nationality," Guy Verhofstadt, the European parliament's Brexit coordinator said, according to The Guardian.
"Brexit means leaving the EU and this means losing the advantages of this union and that is the simple principle," Manfred Weber, the German leader of the European People's Party said, explaining that Britain should not be able to benefit from any aspects of EU membership.
Despite the government's proposed immigration policy, it promised EU citizens currently living in the U.K. that Brexit will not affect them.
"Deal or no deal, we want you to stay. We need you to stay. You can stay," Home Secretary Sajid Javid said during a Conservative Party conference, according to the BBC.
As Britain and the EU continue to negotiate a Brexit deal, the European Commission President Jean-Claude Juncker warned that the airline industry may suffer if a deal is not reached.
"If everything goes wrong, then no more British planes can land on the continent. People don't know that. One should have told them beforehand," Juncker said during an event on Monday, Bloomberg reported. He explained that citizens were not informed of the consequences of leaving the EU when they went to the polls in 2016.