Viral Maya Angelou Video Sparks Twitter Debate About Names and Respect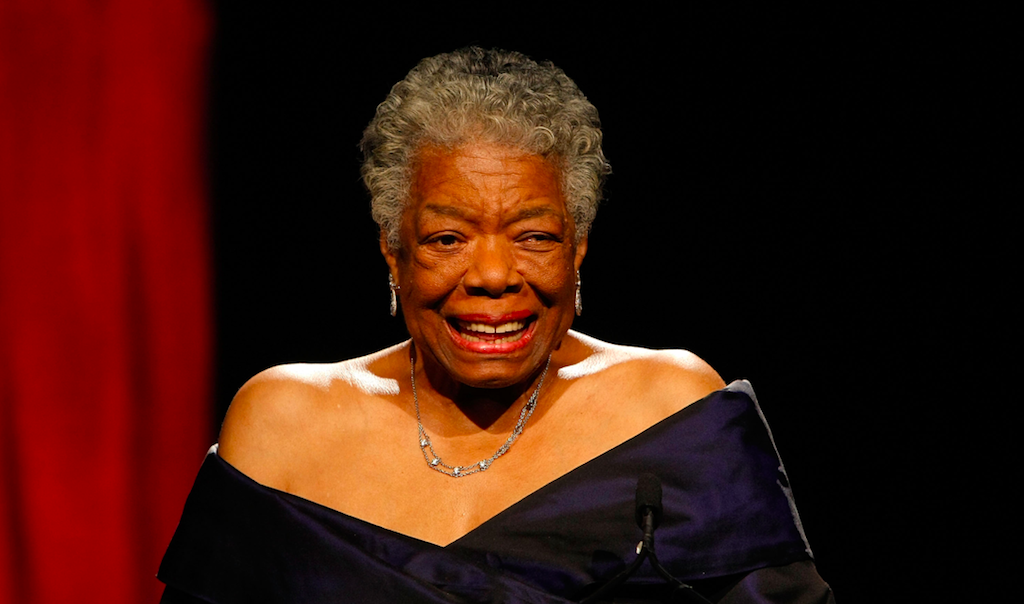 The name of legendary poet and civil rights activist Maya Angelou started to trend on Twitter Friday after an old clip resurfaced. The video sparked a debate about respect, how people were raised and how they should be addressed. Her name had nearly 12,000 mentions by the afternoon.
The interview was from around 1990. Angelou was asked a question by a teenage member of the audience about interracial relationships but before her question was answered, Angelou corrected the girl about the way she wanted to be addressed. The girl called her "Maya."
"Thank you," Angelou says first in the clip. "And first, I'm Ms. Angelou. I'm not Maya. I'm 62 years old. I've lived so long and tried so hard that a young woman like you, or any other, has no license to come up to me and call me by my first name."
She continues: "That's first. Also, because at the same time, I'm your mother, I'm your auntie, I'm your teacher, I'm your professor. See?"
The interview went viral after it was posted Thursday by Twitter user Piérre Phipps, who goes by "Mr. Girth of a Nation" online. "I can't wait to turn 30 so I can read one of yall for calling me by my first name like this," he captioned his post. By Friday, the clip was viewed more than 956,000 times and liked 27,000 times.
The response was mixed, with some people criticizing Angelou's response and others defending her. "Yes, we all have names. But we also have the right to tell people how we want to be addressed. She wasn't disrespectful to this girl at all. Y'all just not use to people being upfront with y'all! She didn't yell, she wasn't upset, she just told her what to call her and Why!" the Twitter user wrote.
Phipps, a 29-year-old screenwriter, was shocked at the response. "Honestly, I was very surprised at the attention my tweet got. Not because of the amount of people retweeting it, but the amount of people that didn't agree with Dr. Maya Angelou. It shocked me!" he told Newsweek, referring to the large amount of people who were calling Angelou "rude."
"People fight hard to be respected and to have people address them in ways they want to be addressed. Whether it's a PHD graduate that wants to be addressed as doctor, a transgender woman that wants to be addressed as 'she/her' or a 62-year-old poet that wants to be addressed as 'Ms. Angelou,'" Phipps noted. "We must respect people's wishes!"
Angelou died after suffering from heart problems May 28, 2014, in Winston-Salem, North Carolina, at the age of 86. In 1969, she penned the autobiography I Know Why the Caged Bird Sings. She received dozens of awards for her writing and was honored with 50 degrees. Included in her achievements are three Grammy awards for her spoken word albums, a Pulitzer Prize nomination for Just Give Me a Cool Drink of Water 'fore I Diiie, and she was nominated for a Tony Award in 1973 for nomination for her role in Look Away.
This story was updated to include a statement from Phipps.