Maybe a 'Great Gatsby' Prequel Won't Be the Worst Thing
"Can't repeat the past? Why of course you can!" So says Jay Gatsby in F. Scott Fitzgerald's deathless novel The Great Gatsby. It's a line that feels particularly relevant, given the recent news that we've got a Gatsby prequel coming. On July 15, it was announced that a book titled Nick, focusing on the narrator of The Great Gatsby, Nick Carraway, will be published early next year.
Because Gatsby was originally published in 1925, the book's United States copyright will expire on January 1, 2021, which means it will become part of the public domain. And that will allow for the publication of a book starring one of the classic novel's primary characters.
A brief synopsis for the new book—taken from publisher Little, Brown and Company, which is handling the publication in the U.S.—reads: "Charged with enough alcohol, heartbreak, and profound yearning to paralyze even the heartiest of golden age scribes, Nick reveals the man behind the narrator who has captivated readers for decades."
The book, written by Michael Farris Smith, is expected to take readers through World War I with Nick and up to the point when he meets Jay Gatsby in Long Island's West Egg, just before the events of The Great Gatsby begin to unfold.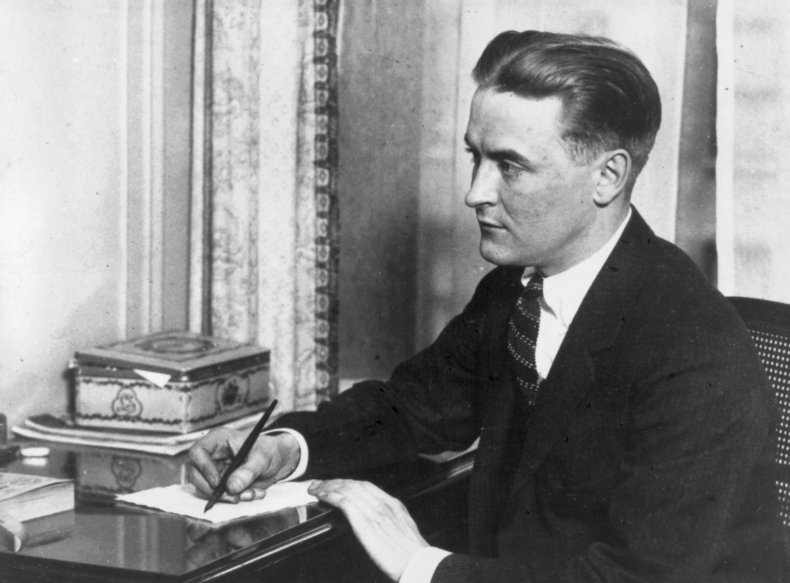 While some readers might be thrilled to have a fresh book set in the realm of one of the greatest Great American Novels, it looks like there are plenty of folks online who think a prequel to The Great Gatsby is totally necessary. Many people on Twitter (as they're wont to do) made their complaints known. More than a few of them seemed baffled that, of all the characters from Gatsby, it's the passive Nick Carraway who is getting his own book.
Still, a couple of academics interviewed by Newsweek explained that it might not be worth getting riled up over a Gatsby prequel. There might even be benefits to the new book's publication.
Dr. Jackson Bryer, an English professor from the University of Maryland who co-founded the F. Scott Fitzgerald Society, told Newsweek that a prequel for Gatsby could introduce new readers to Fitzgerald's work. "If the prequel sends people back to Fitzgerald's novel to read it for the first time or reread it or, even better, if it causes people to look at other writing by Fitzgerald––such as Tender Is the Night or his short stories or his essays––then that will be a very good thing," Bryer explained over an email. "It is also likely that, however well written the prequel may be, it will, when compared to The Great Gatsby, make one appreciate the brilliance of Fitzgerald's achievement as a stylist in that novel."
Dr. Kirk Curnutt, Professor and Chair of Troy University's English Department with a focus on 19th- and 20th-century American literature and culture, also expressed a positive outlook for the prequel, after seeing success with other spins on Gatsby. "Fitzgerald fans are excited to see Gatsby enter the public domain—though we're a little nervous, too, to see the novel's characters get Mr. Darcy-fied in reinventions and reimaginings," he wrote in an email, referring to Pride and Prejudice's leading man, who has been the subject of many spinoffs that of course aren't comparable to Jane Austen's 1813 novel.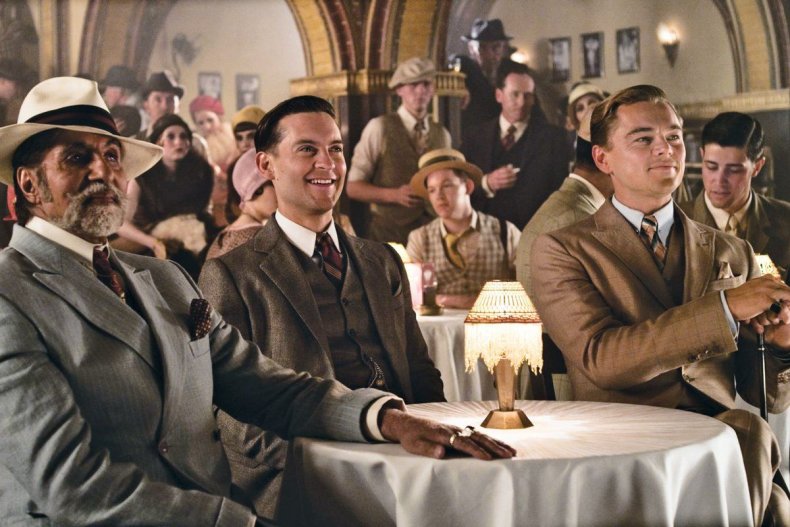 Dr. Curnutt, who is also the executive director of the F. Scott Fitzgerald Society, suggested that Nick could be a war novel, so it could be less dull than some might expect. "It's actually something we're prepared for. Many of us having enjoyed Tom Carson's Daisy Buchanan's Daughter a decade ago. If a sequel to Gatsby can add to our appreciation of a literary classic, we see no reason why a prequel can't—especially since Nick Carraway is a WWI vet," he added. "In Fitzgerald's eyes, Nick was a bit of a cipher, even more than Jay Gatsby himself, so there's a lot of room for invention. We're interested to see what Nick does with Nick."
Fitzgerald's own great-granddaughter, Blake Hazard, who's also the trustee of his literary estate, seemed to be cautiously optimistic when talking with the Associated Press recently, about what could happen with Gatsby once its copyright expires.
"We're just very grateful to have had it under copyright, not just for the rather obvious benefits, but to try and safeguard the text, to guide certain projects and try to avoid unfortunate ones," Hazard admitted. "We're now looking to a new period and trying to view it with enthusiasm, knowing some exciting things may come."
Nick will be available for purchase on January 5, 2021.