Maybe It's Time for Mark Zuckerberg to Find a New Day Job | Opinion
Let's start with the stock market, like I always seem to do. It's getting shakier because investors—or whatever they are—seem to have discovered we have a COVID-19 problem. And where's the V? I re-watched an April 7 Brookings webinar with former Fed chair Ben Bernanke. One of his main points: the country's health and the economy's health go hand in hand. Simple. Is anyone listening? Still, the S&P 500 stock index was up 1.7 percent for the week ended Friday. If my target retirement account is doing great, why am I feeling so bad?
Money for Everyone: I'm not going to get on my high horse about companies that should—or shouldn't have—received loans from the Small Business Administration's Payroll Protection Program. (Including my employer, by the way.) A lot of jobs were saved. And, you know, who am I to question why big, private equity-owned restaurant chains like P.F. Chang's and TGI Fridays got taxpayer money? Maybe I've been locked up too long, but the SBA list of companies getting loans intended for "small" businesses does make entertaining reading. (U.S. Treasury Secretary Steven Mnuchin had to be dragged kicking and screaming to release this information. So, you could predict the SBA round-up would be good!) I was particularly amused by some anti-big government/anti-tax types on the list of recipients. Examples: One of the outfits overseen by Grover Norquist—yup, the "I hate all taxes" guy—fed at the trough. His Americans for Tax Reform Foundation took in between $150,000 and $350,000 according to SBA data. Then, of course, anti-capitalists everywhere will get a chuckle out of the Ayn Rand Institute, per Forbes magazine, hauling in some cash from the Feds, too. (Between $350,000 and $1 million.) Then there was Texas Lt. Governor Dan Patrick. His Houston-based broadcast company pulled in close to $180,000. Remember him? He's the one who basically said old folks should sacrifice their lives to get the Texas economy up and running again. Apparently taxpayers had to sacrifice to keep his business up and running. My favorite PPP recipients? Per Rolling Stone magazine: rock bands like the Eagles, Pearl Jam and, of course, Cheap Trick.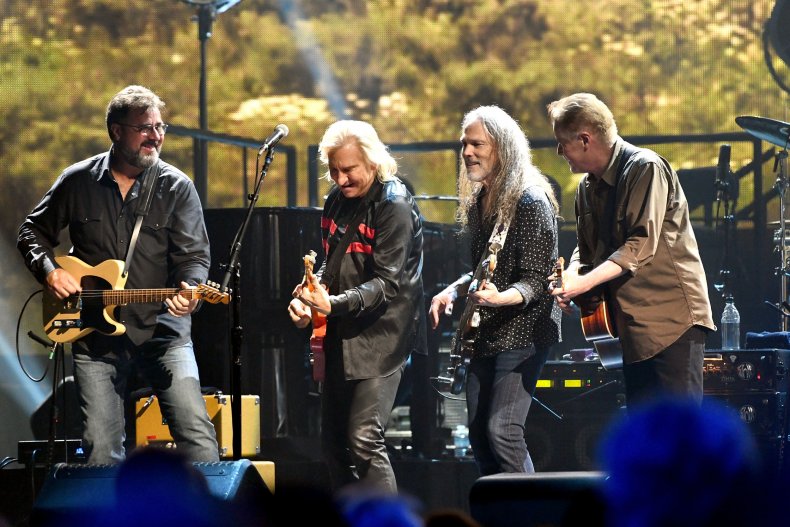 Sam's Number: My colleague, and numbers fanatic, Sam Hill, was wondering how things would have turned out if Washington hadn't bungled the COVID-19 response. Specifically: would fewer Americans have died if we all did a better job? Here's what he came up with: Sam took the latest Worldometer figures, which show that 135,000 Americans have died so far from COVID-19. He then compared the U.S. with a similar country next door, Canada. Canada has had 231 deaths per million. We've had 408. That means for every million Americans—and there are 330 million of us—177 may have died needlessly. So you could say the U.S. death toll could have been 58,587 lower if COVID was handled better. Of course, maybe it's not due to the COVID response, Sam points out. Maybe it's the Canadian health care system.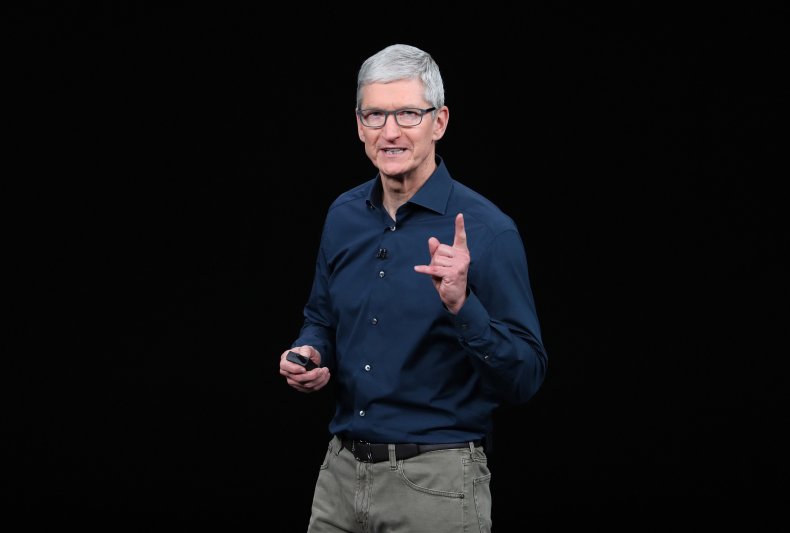 Facebook Chronicles: Rough week for Facebook CEO Mark Zuckerberg and chief operating officer Sheryl Sandberg. As you know, Facebook is in the middle of a big advertiser boycott because it can't seem to keep control of hate speech on its site. Then last week, a group of auditors, chosen by Facebook, released a report that said, among many other things, that the social media platform hasn't done nearly enough to protect folks who are targets of nasty and discriminatory posts. Not good. And not clear, of course, how this is going to end for Zuckerberg & Co. But you have to wonder if the social media firm needs, well, a couple of new faces representing the company. Zuckerberg, and Sandberg at this point, have seemed to have lost a lot of trust. Of course, that might roil investors, but who cares? Believe it or not, companies thrive after founders and key executives step aside. Apple, post-Steve Jobs, has done just fine under Tim Cook, for instance. (Confession: I was skeptical way back in 2011.) Bill Gates is long gone from Microsoft. It has done okay, I'd say. You young folks might not remember Walmart founder Sam Walton, who passed the baton to the late David Glass in 1988; Walmart is the world's largest company these days. Larry Page and Sergey Brin of Google? Sundar Pichai has run things for almost five years. Have you even noticed the founders are gone?
Loose Change: Showdown coming soon: Dems versus Republicans over extending enhanced unemployment benefits past July 31. Including gig workers and freelancers, another 2.3 million filed for unemployment benefits it was announced last week. So the pressure is on. "Letting the extra $600 expire would be a disaster for (unemployment insurance) recipients, who would have to drastically cut their spending, and for the economy, which is being held afloat by this spending," says Heidi Shierholz, senior economist at the Economic Policy Institute...The Return of the Ford Bronco: It's back this week. I'm just not going to go there. Not that I wouldn't like to...On the Street Jukebox: Of course, in a salute to the PPP: "Money for Nothing" by Dire Straits. Listen here—and onto next week.