Maybe Saudi Arabia's Anti-Corruption Crackdown Is Actually a Crackdown on Corruption
Everyone has an opinion about the recent arrests in Saudi Arabia of high profile princes, businessmen and officials. While the publicly-stated rationale is one of a much-needed crackdown on corruption, many analyses argue that this could not possibly be the sole, or even the main reason.
Consolidation of power behind the Crown Prince Mohammed bin Salman ("MbS") is one of the oft-cited explanations, while some describe the entire round-up as a facade to remove any and all rivals of the current heir.
"Pre-emptive coup" and "struggle for power" have also been thrown around (along with too many Game of Thrones references), despite the fact that MbS's position in the order of succession remains unchanged and was effectively sealed upon his appointment as crown prince with the Allegiance Council's approval.
There is certainly some truth in these arguments. Very rarely are major moves, or any event on the international stage for that matter, mono-causal, particularly ones that are—and I do not use this term loosely—unprecedented. But they do not answer some key questions: Why now and why so many individuals who are not members of the royal family?
Read More: Visiting Saudi Arabia? You should probably avoid the Riyadh Ritz Carlton
What if their main goal really is to address white collar, financial crimes?
MbS's position and power have been cemented and consolidated since his appointment as crown prince. In addition to being the heir, he leads the Ministry of Defence, heads the Council of Economic and Development Affairs, and chairs the new anti-corruption body, among others. Importantly, the recently-formed Presidency of State Security also saw the transfer of various key tasks previously under the powerful Ministry of Interior into a new body answerable to the king. He has also already helped oversee multiple controversial and impactful policies from the conflict in Yemen to the blockade of Qatar to the ambitious economic plan SaudiVision2030.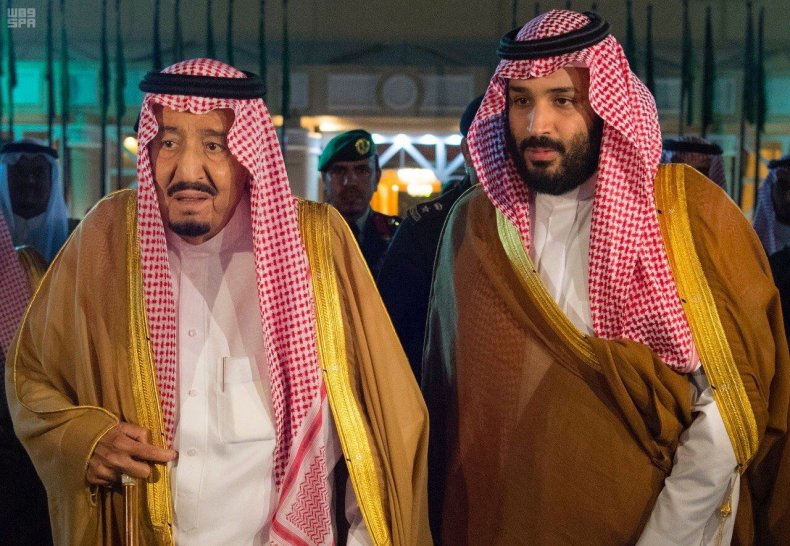 There does not appear to be a clear reason, therefore, as to why in November the need to consolidate power further or remove potential rivals would suddenly arise. It is true that arrests can be made at any time, as was seen in September when multiple individuals with various backgrounds were detained. But if this was solely a power play, then why were so many individuals who could hardly be seen as a rival or threat to MbS, such as former CEOs and King Salman-appointed former Minister of Economy and Planning Adel Faqih? While the removal of some rivals, such as Minister of National Guard Miteb bin Abdullah who was seen as a potential contender to MbS, certainly is an added bonus, the numbers and identities of the remaining dozens of targets indicate that this wasn't the main point.
Corruption is a problem in Saudi Arabia and very few people will argue that point. This problem is intimately tied to an inadequate system of enforcement, particularly when it involves members of the royal family whose methods of obtaining wealth are opaque. It appears, however, that some of the primary methods of filling bank accounts, beyond bribes and middle-men, involve inflated government contracts that are sometimes not even completed and property ownership, whereby royal family members get substantial compensation for land for which they paid little or nothing. MbS previously described this as "inefficient spending" which annually accounted for about one-fourth of the budget. And while there may be a short-term concern by investors, a real response to corruption will improve the business atmosphere and likely encourage investment in the long-term.
Given the extent of the corruption in Saudi Arabia, some have argued that an anti-corruption campaign would have to target a broader number of individuals, thereby concluding that the move has nothing to do with corruption The response, however, is relatively simple: You have to start somewhere with the goal of having maximum impact with minimum risk. Arresting senior figures sends a public message of seriousness—because targeting only lower-level officials would likely trigger accusations of superficial reform—to everyone, including the royal family. Rounding up thousands of people at once, on the other hand, is simply unrealistic, not to mention that there are only so many rooms in the Ritz Carlton.
Importantly, the country's population is also frustrated with corruption, although this is similarly nothing new. What has changed is that their government is also asking that they spend more. Despite the long-standing social contract that provides cradle-to-grave benefits in exchange for highly limited political participation and involvement in decision-making, low oil prices, a costly war in Yemen, and an inflated public sector, among others, has caused Saudi Arabia (and its GCC neighbors) to amend this contract. Subsidies on fuel, electricity, and water were slashed in January 2016 and further cuts will be made. And now, come January 2018, a GCC-wide 5 percent value-added tax (VAT) will come into effect.
Saudi Arabia's citizenry will increasingly be confronted with a centuries-old situation many before them have faced: Taxation without representation. The government realises this is problematic and a serious crackdown on corruption also sends a very clear message to the country's population, of which two-thirds are under 30 and very aware of the world around them: We may be asking you to give us more money, but we'll make damn sure that every riyal is spent on improving this country and your quality of life.
Miriam Eps is head of the global team of analysts at Le Beck International, a Gulf-based security and risk management advisory company. You can also find her on Twitter: @Miriam411.