Mayim Bialik Says She's 'Very Sad' About 'The Big Bang Theory' Ending
Popular CBS sitcom The Big Bang Theory will officially end after Season 12 concludes in 2019, but not everyone—including its stars—are happy about it. Actor Mayim Bialik, for one, admitted she isn't too fond of the idea.
Bialik, 42, first joined the long-running series in Season 3, in 2010, as Dr. Amy Farrah Fowler. Her part as Amy started out as a guest role, but she was promoted to a series regular in Season 4. Since then, her fictional persona has gone on to marry star Jim Parson's character, Sheldon Cooper.
On Wednesday, CBS announced the show's cancelation in a joint statement with Warner Bros. Television and Chuck Lorre Productions. "We are forever grateful to our fans for their support of The Big Bang Theory during the past twelve seasons," the statement read. "We, along with the cast, writers and crew, are extremely appreciative of the show's success and aim to deliver a final season, and the series finale, that will bring The Big Bang Theory to an epic creative close."
Bialik shared her thoughts on the show's conclusion in a post on her website, Grok Nation, Thursday. The actor revealed how much she loved playing Amy. She, however, bluntly suggested this transition "is hard" and "very sad."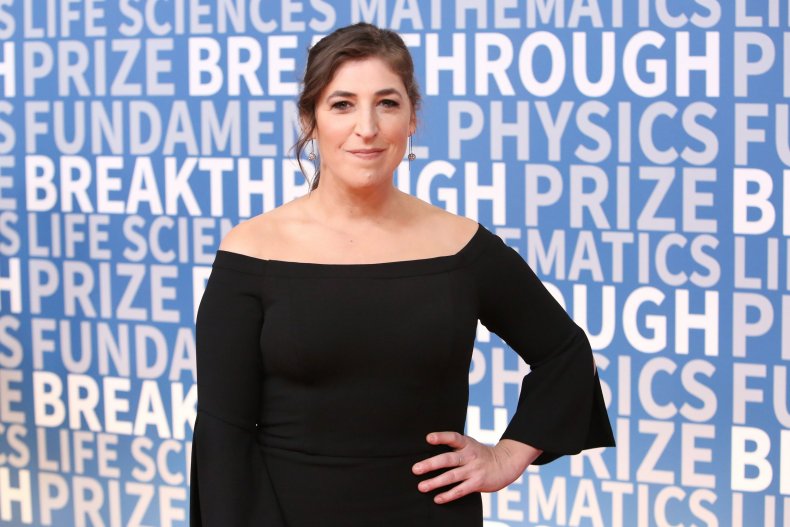 "Am I happy? Of course not," Bialik wrote. "This has been my job since Melissa Rauch and I joined the cast as regulars in Season 4. I love my job. I love my castmates, and I feel such appreciation for our incredible crew, our brave writers, our entire staff, and our amazing fans. So many people are a part of our Big Bang family."
Since Wednesday's announcement, reports have speculated Parsons was to blame for the show's cancelation. Some reports have suggested Parsons no longer wanted to play Sheldon, but The Hollywood Reporter noted on Wednesday Parsons contract—alongside his fellow castmates—was up after Season 12.
Bialik, on the other hand, is taking into consideration the next phase of her acting career post–Big Bang. In elaborating on this change, she wrote: "Being an employed actor on what is the No. 1 comedy in America is unbelievable. And the fact that so many people consider us a part of their lives and families is powerful. I don't take any of it for granted. Now I start to figure out what next. Where will life take me? Where will this career go? What do I want?"
Bialik isn't the first Big Bang Theory star to speak out on its conclusion. In a lengthy Instagram post, Parsons wrote Thursday, "I feel very fortunate that we have another 23 episodes to shoot this season because I am hopeful that with each and every one my level of really accepting this fact will sink in."
Star Kaley Cuoco spoke out Thursday on Instagram, saying: "No matter when it was going to end, my heart would have always been broken in two." Kunal Nayyar, as well, claimed, "There are no words in any language that can describe what my heart wants to say" via Instagram on Thursday.