Mayor Issues Apology After Muslim Children Were Asked to Leave Community Pool for Wearing Cotton
The mayor of Wilmington, Delaware, issued an apology after Muslim children were asked to leave a community pool for wearing cotton.
Mike Purzycki issued a statement on Saturday apologizing to children in an Arabic summer enrichment program that were reportedly kicked out of a community pool in Wilmington on June 25 for wearing cotton.
"We should be held accountable for what happened and how poorly we assessed this incident. I apologize to the children who were directed to leave a city pool because of the religious-required clothing they were wearing," said Purzycki in a statement. "We also referred to vaguely-worded pool policies to assess and then justify our poor judgment and that was also wrong."
Tahsiyn A. Ismaa'eel, the principal of the Darul-Amaanah Academy and director of its summer program, told the Delaware News Journal on Friday that a pool manager told her and the group of children she was with that it was against the city's policy to wear cotton at swimming pools. The children were reportedly wearing cotton shorts, shirts and hijabs while at the pool, Ismaa'eel told the publication.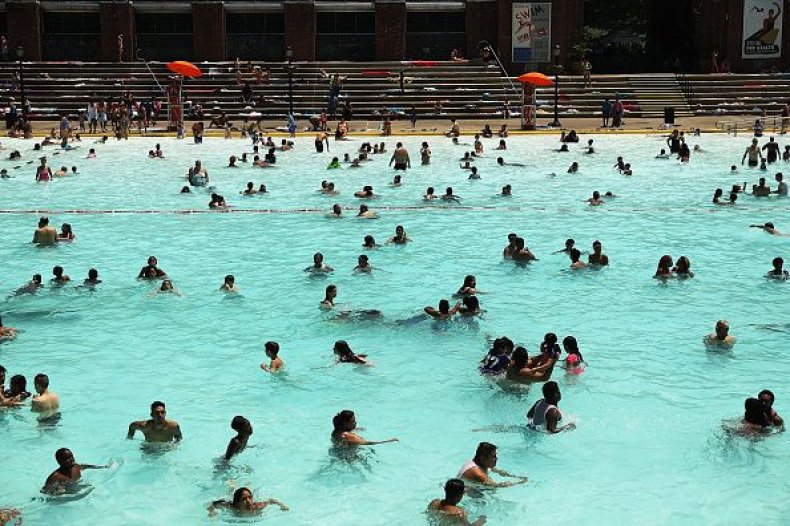 "There's nothing posted that says you can't swim in cotton," Ismaa'eel told theDelaware News Journal. "At the same time, there are other kids with cotton on. … I asked, 'Why are my kids being treated differently?'"
Ismaa'eel said the pool manager called over a police officer that is stationed outside of the community pool, according to the Delaware News Journal. The officer reportedly told Ismaa'eel that there were people waiting for their turn to use the pool, but there had been another camp group that had been at the pool longer than them who had not been asked to leave.
"No one is bothering them," she told the publication. "We were approached first about the cotton, and then it became, 'Oh, the pool is overcapacity so you need to leave.' I felt very unwanted."
In his statement, Purzycki said he wants to offer an in-person apology and hopes to meet with Ismaa'eel and the children of the summer camp. The Council of Islamic-American Relations (CAIR) spokeswoman Zainab Chaudry told Newsweek in an emailed statement that it is illegal to discriminate against anyone wearing religious garb while using public facilities, but thanked Purzycki for his apology.
"All Americans are entitled to reasonable religious accommodations while using public facilities, and it is unlawful to discriminate against any group because of their religious attire," said Chaudry. "While the safety concerns may have been legitimate, this situation should have been handled better. We thank Mayor Purzycki for publicly apologizing, and seeking to meet with the camp director and Muslim children to personally listen to their concerns as well."
The apology comes just a few days after a pool manager at an apartment complex pool in Memphis, Tennessee was fired for calling the police on a black man who was wearing socks in the pool. The man's girlfriend, Camy Porter, told USA Today that they felt singled out when the manager called the police after asking her boyfriend to take his socks off if he wanted to dip his feet in the pool.
SaveSave
SaveSave