Mayor Bill de Blasio Is a Jaywalker, New York Post Reports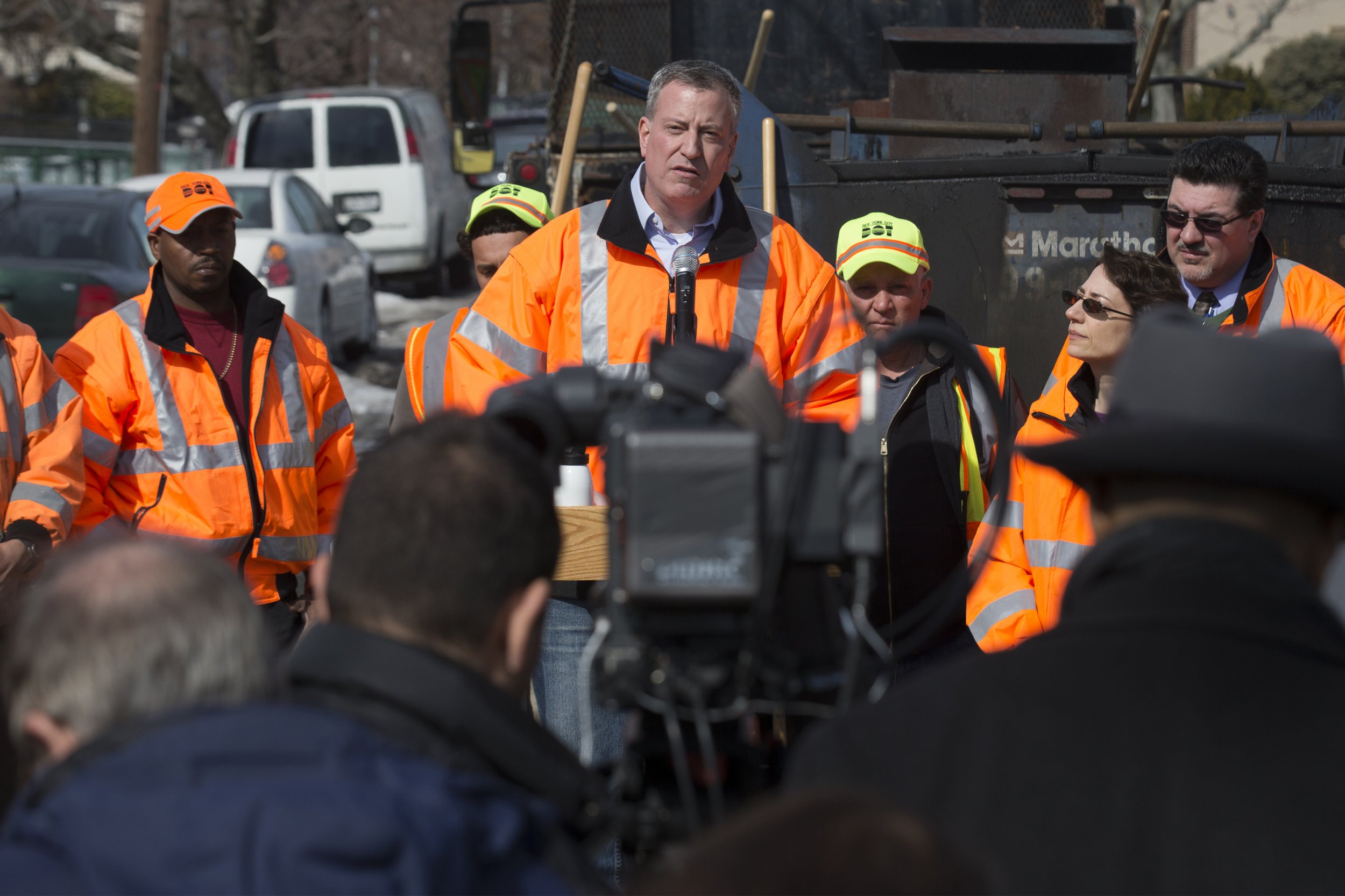 The New York Post devoted several paragraphs Friday to a report — as well as grainy "Exclusive" footage — of Mayor Bill de Blasio crossing a street.
We'll summarize: He was jaywalking.
More scandalously: The "increasingly prickly" mayor was callously jaywalking, cell phone cocked to his ear and "handlers" at his side, just one day after his motorcade was caught running two stop signs — and three days after announcing new measures to limit traffic deaths.
In other words, he was crossing a street the way tens of thousands of his constituents do every day. In Brooklyn. While wearing a "Brooklyn" sweatshirt. Because he's from Brooklyn.
Newsweek subscription offers >
It's the latest episode in a regime marked by chaos and lawlessness, a harrowing series of events set in motion by the mayor's savage decision to eat pizza with a knife and fork. Perhaps next week he'll be caught pronouncing "Houston Street" like the city in Texas.
Here's video of the jaywalking scandal so viewers can come to their own conclusions:
It's a bit like Rashomon — if that movie consisted of a ten-second clip of a 52-year-old man crossing a street.
Mayor Bill de Blasio Is a Jaywalker, New York Post Reports | U.S.