New York Mayor Worked Out at Brooklyn Gym During Staten Island Standoff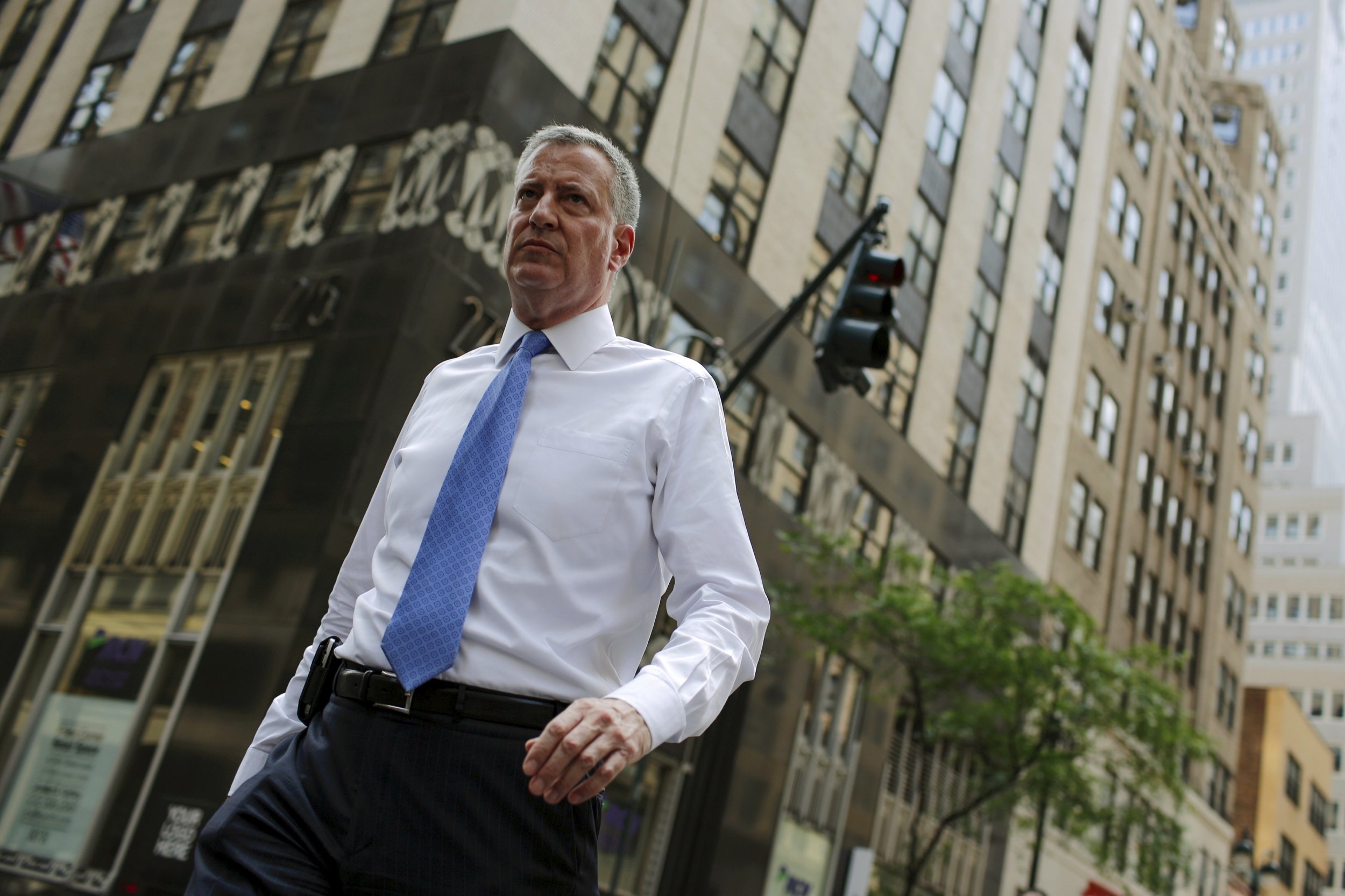 New York City Mayor Bill de Blasio was working out at a Brooklyn gym on Friday morning while dozens of police officers engaged in a six-hour standoff with a suspect who injured a veteran firefighter on Staten Island.
During work hours, de Blasio was driven 13 miles—about 30 minutes in city traffic—from his home, Gracie Mansion in Manhattan, to a YMCA in the Park Slope neighborhood of Brooklyn. He spent almost an hour and a half at the gym, his office confirmed.
About 20 miles away, in Mariners Harbor on Staten Island, a suspected gang member with an extensive criminal history had set a fire inside a home, wounded a New York City Fire Department lieutenant and barricaded himself in a basement.
The incident began at 6 a.m. Gunfire was exchanged between police and the suspect, 38-year-old Garland Tyree, before he was pronounced dead at the scene around noon. It is unclear how he died.
The mayor's press secretary, Karen Hinton, said he communicated with police and fire commissioners "several times by phone" about the shooting during the early morning hours and while he was at the gym.
Around 11:30 a.m., Hinton tweeted that de Blasio was traveling to Richmond University Medical Center on Staten Island, where FDNY Lieutenant Jimmy Hayes was treated for non-life-threatening injuries.
Later, at an afternoon press conference about the standoff, a reporter asked de Blasio about his trip to the gym. "We're briefing you all on a very serious situation, and that's just not a serious question," the mayor replied.
People quickly took to social media to criticize de Blasio for his morning routine. Some sent a reminder that former Mayor Michael Bloomberg often missed big news events because he left early on Fridays to travel to Bermuda, where he owns a waterfront estate.